If we all embraced life like little children, the world would be a livelier place.  We wouldn't let limitations get in the way of living an exuberant life.   Children are resilient and fearless even in the midst of challenges.
Sam and I know a resilient little boy named Caleb Lee.   Caleb is pictured below.  He brings smiles to all who have the pleasure of knowing him.  Speaking of smiles, Caleb has one that would warm a person's heart.  He is a special little boy! 
This slideshow requires JavaScript.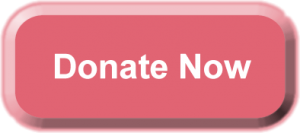 We attend church with the Lee family.  Chuck & Tina, Caleb's parents, are pretty special people too!  They are loving, authentic, and giving of their time and talents even when they have a full plate at home taking care of a special needs child.  They are raising little Caleb to be enamored with Jesus.
One of our favorite things about Caleb is watching him during worship.  This little boy LOVES to worship.  It is one of the most pure things you could ever lay your eyes on!  From a very early age, Caleb has connected with worship music.  You'll see him up front at our church, hands clapping, butt-a-bouncing, belting out the lyrics to a song.  You just can't help but smile when you see him let go and have so much fun.   His attitude is contagious.  The way Caleb worships is the way we all probably should, with reckless abandon!
Caleb has cystic fibrosis, but he doesn't let that diagnosis limit him.  No siree!  As you can see from the photos, Caleb is like many other little boys:  adventurous and active, connecting with comic book heroes who save the day.   Spiderman is a superhero who can sling webs and climb buildings with ease. I would argue that Caleb is a superhero of a different kind!
Cystic fibrosis (CF) is an inherited, chronic disease that affects the lungs and digestive system.  Little Caleb has a feeding tube implanted in order to receive nutrients due to complications with his digestive system.   
CF is caused by a defective gene.  The gene's protein product causes the body to produce unusually thick, sticky mucous that:
–          clogs the lungs and leads to life-threatening lung infections
–          obstructs the pancreas and stops natural enzymes from helping the body break down and absorb food
CF affects approximately 30,000 children and adults in the U.S. (70,000 worldwide).  The prognosis has improved greatly since the 1950's.  At that time, few children with CF lived to attend elementary school.  Today, advances in CF research and medical treatment have improved people's quality of life and extended life expectancies into their 30s and 40s and beyond.
Caleb is now four years old and has been relatively healthy with no lung infections.  He has been on antibiotics several times for other CF related issues.  His weight and growth have been exceptional due to the feeding tube that was implanted several years ago.  Caleb now has a BMI of 99%.  God has been so good and faithful, walking by little Caleb's side with every step he takes.
On June 2, 2013 Tina Lee, Caleb's mom, is walking in the Great Strides Walk in Barrington to raise funds to support CF programs.  She's a momma on a mission … as a momma, I can relate!  Please consider helping Caleb's "Momma On A Mission".  Your generous gift will be used efficiently and effectively.  Approximately 90 cents of every dollar of revenue goes directly to support vital CF programs.
Making a donation is easy and secure.  Click the "donate" link to support Caleb's team (Tina Lee).  Any donation amount is greatly appreciated.  Thank you for helping little Caleb and others diagnosed with CF to live a life of exuberance by fueling life-saving CF programs!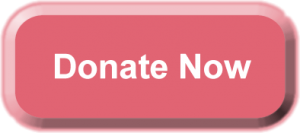 Please pass this page on to others you think would help Tina to achieve her fundraising goal for CF.
To learn more about CF and the CF Foundation, visit www.cff.org.
Thanks again!