God says in Hosea 14:5-7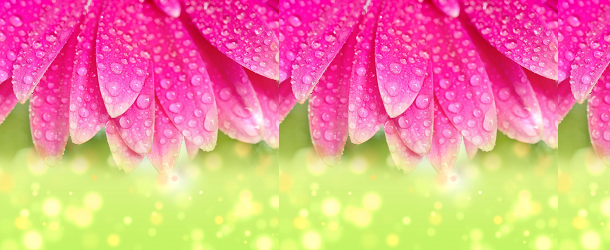 "I will be like the dew to Israel; he will blossom like a lily. Like a cedar of Lebanon he will send down his roots; his young shoots will grow. His splendor will be like an olive tree, his fragrance like a cedar of Lebanon. Men will dwell again in his shade. He will flourish like the grain. He will blossom like a vine, and his fame will be like the wine from Lebanon."
Whew!  That's a slew of metaphors.  I must admit metaphors entice me to give a moment's pause.  I ponder what the author, in this case God, desires to convey by the use of such symbolism.
Sometimes, when exploring Scripture it can feel as if we need to be a bit of a history buff.  It can be difficult to determine what is meant by the symbolic language, because we don't always readily understand the historical context.  We then must go on a treasure hunt for better understanding.  It is at those times we become like an archeologist.  We dig in and dust off the symbolic language to get to the root of what God wants to convey.   Sometimes, the meaning remains a mystery.  That's ok.  It leaves room for wonder.  Often, though, God delights us as he leads us to a place of revelation.  When God gives me those epiphanies I become excited.
While determining what image to use for my blog header, the flower and dew were repeatedly presented.  Initially, I didn't want to use the image.  I changed my tune once I gained insight as to why the image kept popping up. I was led to Hosea 14:5.
Let's isolate Hosea 14:5a "I will be like the dew to Israel; he will blossom like a lily."  What is God saying?  I know Israel refers to God's children.  I love flowers and the idea of blossoming, coming into one's own.  What is the dew?  What does it represent?
I can't wait to share the answer God revealed in the notes of my Archeological Study Bible.  According to the teaching notes,
"Dew" is here a symbol of God's blessing!  (Exclamation point added by me.)
Dew puddled on a petal will look different than it did before.  When God brought me to the explanation that dew represented blessing, I felt He was giving me the go-ahead to begin blogging.  He wants me to have a visual reminder, right in the header, somewhere I would see it every day.  I love that God knows me intimately enough to know I am going to need His reminder.  There may be times when I become too afraid or full of doubt.  I can glance at the dew-kissed blooms and remember God's blessing, trust in Him, and continue to move forward.
God has a special place in His heart for each of us.  He wants to bless you too.  I would like to pray the prayer of blessing for you that was spoken over Benjamin in Deuteronomy 33:12.
"Let the beloved of the LORD, rest secure in him, for he shields him all day long, and the one the LORD loves rests between his shoulders."
What epiphanies has God given you through Scripture or some other means?
Do you believe God has blessings for you?
If you answered yes, how has God blessed you?
If you haven't felt God's hand of blessing, ask Him to open your eyes to the blessings He has provided.  Ask Him to bring new blessings forth in your life.  He hears our prayers.  He answers.