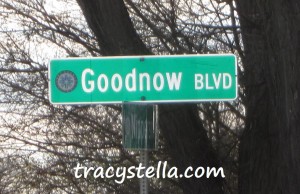 As I sat in Gayle's sanctified sunroom, I was in awe of what God was doing.  He had surrounded me with women – and one very brave man! – who are strong in their faith.  They are full of wisdom.  They are God's prayer warriors.  How on earth did I end up here?  The short answer is God uses the foolish things to confound the wise.  Additionally, God knows I will need my prayer warrior friends to intercede on my behalf as I step into new waters.
Nancy had planned a retreat for our prayer team.  I felt a little nervous at what God might dredge up for me personally during our time together.  I had felt God moving earlier in the week, stirring things, and knew He was up to something.
The plan was to set aside prayer time over the course of the retreat to lament, station, and then rejoice.  I was not looking forward to lamenting.  Uggh!  Who wants to lament?  No thank you!   Uggh!  Yet, somehow this is where I found myself.  Couldn't we please skip straight to rejoicing?  Oh, but if we would have, I would have missed special moments along the way.
While lamenting I did what any good lamenter would do.  I cried.  They were quiet tears, not the snotty sobs I've sometimes been known to let loose.  As God spoke into my heart during the quiet, reflective time, silent streams slid down my cheeks.  God revealed more of my calling.  God wants me to write about the hurt He has carried me through and the joy on the other side of that pain in order to help provide hope to others.  God gave me clarity as I took time to lament.
Our time migrated to stationing.  As a team we will stand in the gap for those whom God brings before us in need of prayer.  When people don't know what to pray, or even how to, we can pray on their behalf.  We can let the prayer fall over them like the soothing salve it is meant to be.
Nancy began to unpack supplies.  She placed a purple velvet-covered box in the middle of the table.  Then she unfolded several 8-1/2 x 10-1/2 pieces of red velvet material, one for each of us.  Nancy asked us to hold our hands out.  She draped the red cloth over them.  As we sat, hands outstretched, extended and already getting heavy, Nancy continued to pull items from her bag.
Next, Nancy dug out small, glass apples.  She sandwiched them between paper plates as she shared God's heart for those whom He brings to us for prayer.  She expressed how each person is the apple of God's eye.
What happened next made me come undone!  She took a hammer and smashed the glass apples.  While smashing them Nancy said this is how many of the people who come for prayer feel.  Broken.  Shattered.  They are God's precious apples.  They are the apple of His eye, and His heart is heavy because of their broken pieces.  With each slam of the hammer (5 apples smacked 2-3 times), I cried at the thought of their pain.  My emotions became almost unbearable as Nancy placed the broken shards of glass into the palm of my hands.   The glass, representing some precious person, was nestled safely into the red velvet which signified the blood of Christ.
This demonstration hit me between the eyes.  The first time I ventured into The Chapel, my church home, I heard the song "All The Broken Pieces".   I had been broken, shattered as I sat hiding tears behind my long, stringy, strands of hair.   I used to sing this song wondering how God could put all the broken pieces of my life back together.  Amazingly, He did.  Even more, God turned my life into something more beautiful than I could have imagined!  If you are in a place of brokenness, I know God wants to put you back together.  Trust Him.  He wants to heal Your hurting heart.  He can!
God made a powerful connection for me during our prayer retreat.  He doesn't want me to forget what that broken feeling felt like, so I can extend prayerful compassion toward others.
Sweet relief came when we were asked to gently place all the broken glass into the purple velvet box which signified God's care.  We are the intercessors, but God is their healer.
By this time I was ready for rejoicing!  We listened to uplifting music and moved to a quickening of tempo as we entered into a peppy place.
Afterward, we said our goodbyes.  I was emotionally exhausted after a day of intense exploration.  I wasn't quite ready to re-enter the world.  I wasn't yet ready to go home and have "normal" conversation.
I'm a water gal, so I decided to sit by the lake near Gayle's home.  As I sat on a picnic table overlooking the water, I listened to the waves slap against the shore.  I focused on the slow, steady sound – shlop, shlop, shlop.  I began to quietly ask God if He had anything else to say.  I heard nothing, but felt peace.  OK, pack yourself up and re-emerge.
I got in my car and headed toward home.  I didn't turn on the radio.  Quietly, I sang a cappella.  While driving the street sign "Goodnow Blvd" jumped out at me.  I pulled over to snap a photo.  Goodnow!  Well, if that isn't an awesome message to get from God!  It made me smile.  Not that I won't have something for tomorrow, but for today at least …. I'm good now.
As I turned back onto my route, I switched on the radio and heard Chris Tomlin's version of "Amazing Grace (My Chains Are Gone)".  Well, now if that isn't the truth!  Amazing Grace indeed!
How have you seen God's grace work in your life?
How has prayer impacted you?
How have you seen God answer prayer?