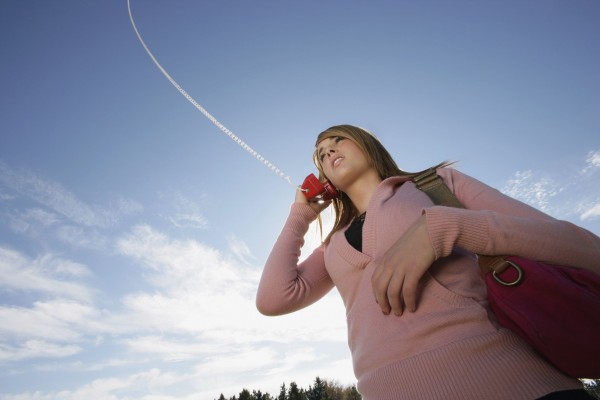 Psalm 105:1-4
1 Give praise to the LORD, proclaim his name; make known among the nations what he has done.  2 Sing to him, sing praise to him; tell of all his wonderful acts.  3 Glory in his holy name, let the hearts of those who seek the LORD rejoice.  4 Look to the LORD and his strength; seek his face always.
Not too long ago, I came up with a master plan to stuff down all the amazing things God does in my life.  It wasn't because I didn't want to give Him credit.
It all started rather innocently.  I became self-conscious because God has done SO MUCH in my life.  I didn't want people to think I thought I was better than them.   I was also concerned about making others stumble in their walk with God.  I didn't want to inadvertently give others the sense that somehow God loved me more than He loved them.  Obviously, that's not the case.  God has enough love to go around for all of us.  His omnipresence, how He can be with you and me and everyone else all at the same time, is part of what makes God so amazing.
Over time, people have said things like, "You see God all of the time."  "God always talks to you."   It felt like they were inferring that God wouldn't or couldn't talk to them, like somehow they thought I had some special connection that they themselves could never possess.  Again, that's not true.   It made me feel like I had to hide the beautiful things God does.  The enemy is very tricky, because I bought into that lie for a little while.  Thankfully, I didn't buy into it too long.
One morning, during my quiet time, God used a more serious tone than He typically does with me.  He wasn't mean, but He was more somber than I can remember Him being in a long time.
He impressed upon my heart, "You're hiding my glory."
Me, "What?"
God, "You're hiding my glory.  If you don't share what I am doing, I am not getting credit for the ways I am working in your life."
I sat stunned.  When God has a conversation with you like that, all you can think is "Woah, Nellie!  Oh Boy!"  It will certainly make you change your tune!  I asked God to forgive me for hiding His glory.  He knew my heart and my intent, so we moved forward.
It was at that point that I realized I need to share what God does.  He's amazing!  (I want to cry just typing that.)  He has done much in my life!  Sometimes, I can barely believe it myself.  How did this happen to me?
Verse 4 tells us to look to the LORD and seek his face always.  We are to seek his face always.  That is how this happened to me.  Out of desperation I cried out to God. I clung to Him tightly.   I sought Him out, and HE has been faithful and good!  If we seek Him with all our heart, He will show His face.
So my new tune goes right along with verse 2, I'm going to sing about all of God's wonderful acts.  Verse 2 is a command.  Sing praise to Him.  Tell of all His wonderful acts.  Why is it important to share all of His wonderful acts?  Certainly, it is exactly what God directly told me in our quiet time – for His glory.
Why else is it important?  Verse 1 tells us why.  Sharing what God does is a way to praise and worship Him.  He was pretty clear about that – in my conversation with Him and also in the Scripture.  It says we are to give praise to the LORD by proclaiming His name and telling what He has done.
Verse 1 also says we are to make known among the nations what God has done, who God is, and how faithful, good and trustworthy He is.  "The nations" could be those who don't know Jesus.  "The nations" could also be those who do know Him, but don't have the intimacy they desire.  How will "the nations" know what our awesome God is capable of if we don't tell them?
God will work in and with each of us in His own creative way to reveal Himself in a meaningful manner.  Because we have a creative God, no two journeys look exactly the same.  Keeping that in mind, I will share a couple of things from my walk.
First of all, when I was in my own little world content doing my thing and not really giving a second thought to God, I couldn't hear Him.  I didn't know Him to even be able to recognize His voice.  We need to seek a relationship in order to expect a conversation.  It would kind of be like trying to have a pen pal without ever writing a letter to him or her.
Secondly, when I was rush, rush, rushing about I couldn't hear anything.  God turned me into a tortoise.  My world almost came to a stand-still for awhile.  He needed to do that in order to nurture me and help me to grow grounded in Him.  In those quiet, still moments we can hear God – even if it's a gentle whisper.
Lastly, when I was in blatant sin, I couldn't hear God.  He was always there, but I didn't hear Him because I wasn't being obedient – nor did I care to be at the time.  Darkness (sin) and Light (God's purity) don't mix.  That's not to say God expects perfection from us.  Today, I still make mistakes.  The difference now is when I catch myself in sin, my heart seeks God's forgiveness.  It truly is about our hearts.
A couple of books God used to grow me closer to Him and train my eyes and ears to know when He is working are:  "God Is Closer Thank You Think" by John Ortberg and "The Power of A WHISPER" by Bill Hybels.
I also was impacted by a sermon my pastor gave about going to Mt. Sinai.  You may be thinking, huh?  The shortest answer I can come up with is Mt. Sinai was a special mountain that Moses climbed.   On the mountain top, God revealed Himself to Moses.  I thought climbing a "mountain" to meet God seemed like a good plan, so I went to a forest preserve and found the tallest hill I could find.  Illinois isn't known for its' many mountains!  I found my own mini Mt. Sinai.  I went and spent the day with my journal, my Bible, and a blanket to spread out.  I asked God to show up and reveal Himself to me, to help me figure out what to do, and to get to know Him better.   I highly recommend a day on Mt. Sinai.  God will meet you there!
If you do not see God at work in your life, pray and ask God to reveal Himself to you in a way that is meaningful to you.  Ask God to help you see if there is a need to slow down and quiet yourself or if there is any sin you are not aware of that needs to be dealt with.
If you do not know God, ask Him into your heart.  Say a simple prayer.  Jesus, I love you and want to know you better.  Thank you for the free gift of forgiveness.  Please forgive me for any sins I have commit.  Wash me clean and make me pure.  Please lead my life and the decisions I make.  Guide me and transform me as you help me to grow in my awareness of how much you love me and all the beautiful plans you have for my life.  In Jesus' name, Amen!  Find a good church if you don't already have one.  Tell someone of your decision.   And in case you just accepted Jesus in your heart, Congratulations!   May God bless you, protect you, and smile upon you, showering you with His love!
How can you grow closer to God?
What is one practical thing you can do to hear God more clearly?