Remember, "Friday's Finding Your Funny" is dedicated to good, clean fun! Know someone whom you would like to nominate? Submit the nomination in the "Contact Me" section of my blog including a link to the material.
If you like to take advantage of great deals, you're going to love today's Friday's Finding Your Funny.  Maybe.  Gotta have a disclaimer in here somewhere.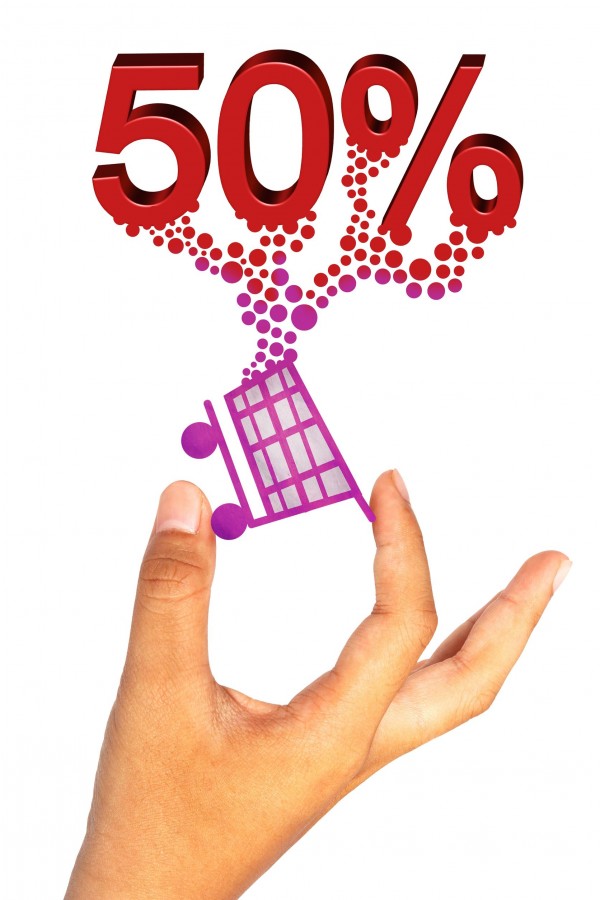 I can't resist peaking at the deals that are automatically emailed to my inbox.  They're almost as good as the clearance aisle at one of the big box stores.  They're even better than the blue light special we all used to flock to in order to get our Trax.  (I wanted Nike's.  Of course, I got K-Mart Trax.  At least mine didn't have Velcro.  See?  I was cool, even without my Nike's!)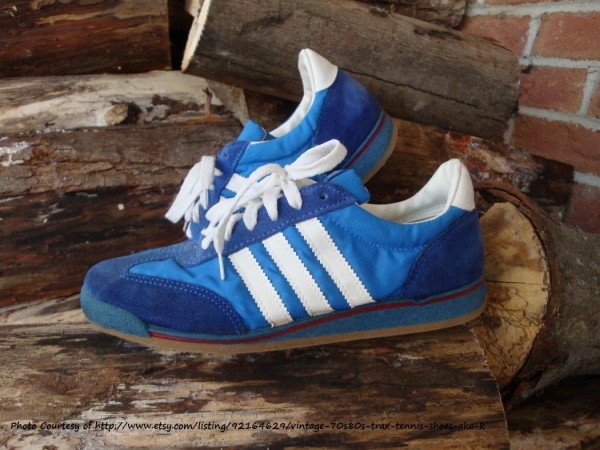 Are you like me?  Hey, 50% off is 50% off!  50% off means all the pieces are probably still there.  50% off means nothing is broken (yet).   When discounts are deeper than that, you might need to be a little cautious.
60%?  "Oh, no one will even see that little dent.  I'll just turn it around so it faces the wall."
70%?  "Zebra print chairs with fluorescent pink throws are bound to come back into style.  Store them until you have your next garage sale.  You'll see.  They'll be worth lots of money!"
90%?  "This is only dangerous when you are in the grocery store.  If you see bluish green salmon with a 90% off sticker and a sell by date that is expired by a week, you may want to skip that deal.  If you decide you want to risk it, I suggest you head over to aisle 9 and pick up some Pepto Bismol with your savings.  Just.  In.  Case."
Recently, I have considered changing my threshold of discount danger alert.  It seems as if there are some deal dangers lurking under the box (or in the box – the inbox).  Remember when Monty Hall would offer this in exchange for that?  Sometimes, the risk was worth it.  To the game show guest's delight, they'd win a new washer and dryer.  At other times, wanh, wanh, wanh – a donkey braying under the box.  Eeeyaww Eeeyaww.  Unless you were making a live manger scene, what would you do with a braying donkey?
Thus, the deal dilemma presents itself.  To look or not to look?  I've decided to look.  No risk.  No reward.  (Almost typed rewart.  Took it out.  Then, thought.  Should add it back in.)  No risk.  No rewart.  So, you might get a reward, but you might get a rewart.  You've been warned.
The names of the companies have been omitted or the exact details of the deals have been skewed, so as to protect yours truly from litigation.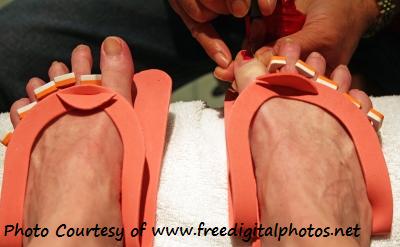 50% Off Foot Fungus Removal –  Is this an impulse purchase?  I don't know about you, but if I notice any fungus growing on my foot I'm not about to wait for a coupon code!  If you're waivering on the fence about getting this taken care of, let me share with you the definition of fungus.  "…organisms that live by decomposing and absorbing the organic material in which they grow."   You might not want to wait to get that looked at.  Are you concerned you might have foot fungus?  If your toenails are discolored, thick and crumbly, do not get a pedicure.  Purchase this deal so you don't gross the rest of us out all summer long with your nasty, crusty toenails.  If you grew up in the 80's, remember the saying "gag a maggot"?  This just might about do it!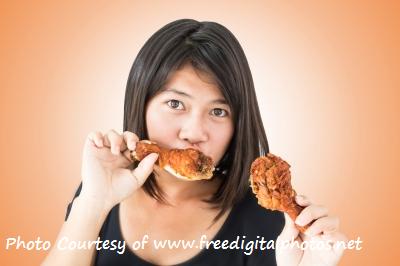 50% Off Liposuction – Really.  Really?  I'm pretty sure I would NEVER look for a deal on liposuction!  Not that I couldn't use a little Nip Tuck somewhere or other but I think I'd rather go on a diet – and that's saying something because I like to eat.  If I ever WERE in the market for liposuction, I'm thinking I'll go ahead and get a referral from my doctor!  Maybe it's because I've seen liposuction procedures.  I promise if you ever saw one, you would NEVER want to have one!  It's disgusting!  Warning *** Gross Out Alert *** Intrigued?  I know.  You don't want to keep reading, but you will.  Curiosity – it only kills cats!  You've heard of "it tastes like chicken".  Well this is kind of like that.  Imagine chicken fat all over the operating room floor.  Then, you realize that's not chicken fat.  It just came out of a human being.  Slippery, smelly, bleck!   I don't even know how to make a sound effect for something that gross.   Not to mention the doctor's jabbing and jousting to loosen the fat enough for extraction.  You'll only bruise a little.  Kind of like if you were pummeled by a world-champion boxer.  Forget about 50% off; I wouldn't do this if you paid me!  The funny part of this one is that you kept reading!   Glutton for punishment.  Isn't gluttony what got you into this mess in the first place?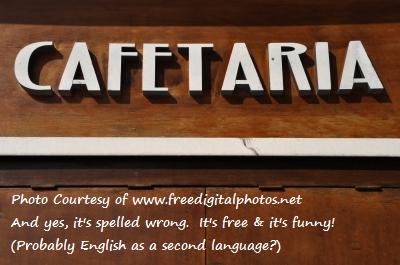 50% Off Extreme "Sport" Experience – If you liked dodge ball, this deal is just the ticket for you!  And might I add you have issues with violence.  I suggest you seek therapy and, quite possibly, anger management classes.  I hated people like you in gym.  I am NOT your target!  Stop throwing that blasted ball at me!  Oh, sorry.  I was reliving childhood trauma for a moment there.  My therapist is still working with me on those flashbacks.  Anywhoooo …  Gym teachers classify dodge ball as a sports activity.  Considering this is a close cousin to dodge ball, this deal counts as a sport too.  Speaking of dodge ball and the good ole days of school, were you ever in a food fight?  If yes, this will bring back some memories of good, clean fun.   Only this time, you won't get a detention.  If you weren't a troubled teen and missed out on the food fun, here's your chance!   Remember it's important to be a good sport.  Participation is what counts most.  For a mere $59.95 you, too, can fling food at your friends!  But wait, this deal is buy one get one free.  You can invite more friends to fling food at.  It's a food fling fest!  Break out the safety glasses, because they'll look glamorous on you.  Only everybody else looks ridiculous.  I swear you make goggles look good.  Insert fake air kiss here …. Mhwaaa.  Since we're such good friends, I'm wondering if you'd like to go to dinner sometime.  Do you mind driving?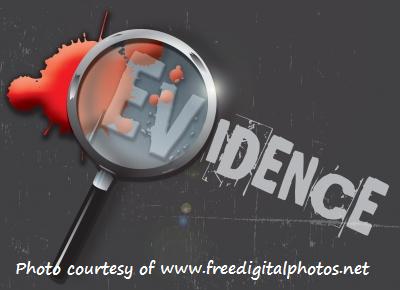 50% Off Six Hour Private Investigation Class With Lunch – There's so much to laugh about, even when you just contemplate the title.  For some reason the coupling of a P.I. class "with lunch" amuses me.  It's as if maybe, just maybe, the P.I. classes aren't worth diddily squat so they had to throw in the "with lunch" in order to entice us into their deal.  I don't know why, but it makes me laugh that it's for SIX hours.  Wow, the requirements to become a P.I. are pretty stringent.  I'm not sure I want to make that kind of educational commitment to advance my career.  Will the payoff be worth it?  Hmmm.  Then, I think to myself, What if I need a P.I. for something in the future?  Why would I pay for such a service?  It's a DIY culture.  I think I'll do it myself.  Instead of Nancy Drew, I can be Tracy Clue Ace Detective.  Oh wait, that last bit was taken.  Dang it!  That was catchy!  Tracy Clue On The Case.  There we go.  That'll work.  Tracy Clue On The Case, solving mysteries for you.  All I need is one will little clue, and then I'll be able to identify who.  But wait.  I get ahead of myself.  First, I need to fork out the $75 for this fun adventure to who dunnits.  So much is included.  I get to go on a real-life, physical surveillance field trip.  I'm thinking that might be as much fun as watching paint dry.  Let's sit in a car and wait for hours to see if the perpetrator comes out of the house.  5-1/2 hours to be exact.  You'll need a good 30 minutes to eat that tasty lunch that's been specially prepared just for you.  If you're extra lucky, they might throw in a tour of the Inspector Gadget museum.  That's a $29.95 value!  Such a deal!
Have you ever purchased an on-line deal?
What was the worst / funniest one?
P.S.  I now have a strong desire to go back and read Nancy Drew books.  Those and Homer Price.  Book club, anyone?