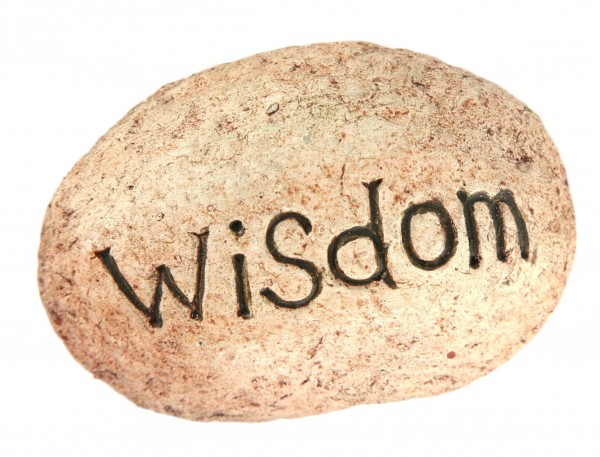 1 Kings 3:5-15a
5 At Gibeon the LORD appeared to Solomon during the night in a dream, and God said, "Ask for whatever you want me to give you."

6 Solomon answered, "You have shown great kindness to your servant, my father David, because he was faithful to you and righteous and upright in heart.  You have continued this great kindness to him and have given him a son to sit on his throne this very day.

7 "Now, O LORD my God, you have made your servant king in place of my father David.  But I am only a little child and do not know how to carry out my duties.  8 Your servant is here among the people you have chosen, a great people, too numerous to count or number.  So give your servant a discerning heart to govern your people and to distinguish between right and wrong.  For who is able to govern this great people of yours?

10 The Lord was pleased that Solomon had asked for this.  So God said to him, "Since you have asked for this and not for long life or wealth for yourself, nor have asked for the death of your enemies but for discernment in administering justice, 12 I will do what you have asked.  I will give you a wise and discerning heart, so that there will never have been anyone like you, nor will there ever be.  Moreover, I will give you what you have not asked for – both riches and honor – so that in your lifetime you will have no equal among kings.  14 And if you walk in my ways and obey my statutes and commands as David your father did, I will give you a long life."  15 Then Solomon awoke – and he realized it had been a dream.
Today's Monday's Marinate has us immersed in Solomon's sleepy slumber.  Solomon had been appointed king of Israel that day after king David, his father's, reign had ended.  Verse 5 tells us the LORD comes to Solomon while he is sleeping and gives Solomon permission to ask for whatever he wants.
King Solomon asks in verse 8 that God give him a discerning heart.  God was so pleased that Solomon asked for this (verse 10) God answered Solomon's request for a wise and discerning heart.
Before I had an intimate relationship with Christ, I felt compelled to start reading the Bible.  I wanted to understand what it said and come to my own conclusions about God and faith.  When I was seeking to understand who God was (or even if He was for me), I happened upon this Scripture. Looking back it is easy to see that, similar to Solomon, I was "a little child" and didn't know how to carry out my duties.  I didn't think this at the time, of course, but I was an infant in my understanding of God – of who He was and what He had for me.
I did pick up on the fact that the Lord was pleased with Solomon (verse 10) because he had asked for a discerning heart.  I'm sure I thought something to the effect of if there is a God, I want him to be pleased with me.   In verse 12, the Lord tells Solomon that He would give Solomon a wise and discerning heart.
When I read all of this, it dawned on me I should ask God for wisdom.  The request seemed like an excellent prayer to pray.  I didn't pray one of those elongated, formal prayers.  My prayer was rather simple.  God please give me wisdom.  Even though I didn't really understand what I was praying for, God knew my heart was genuine.  I did want wisdom.  I was sick of making big blunders.
God heard my petition for wisdom, and as affirmation He gave me a sign that boggled my brain.  I stopped at a gas station the same day I asked God for wisdom.  I was on the phone with my girlfriend as I paid the cashier.  I noticed a wicker basket sitting next to the cash register.  In that basket were rocks.  Big deal.  Right?   On those rocks the word "Wisdom" was etched.  I knew that was not a coincidence.  I had been at that gas station many times and had never seen those rocks.  Nothing like that had ever happened to me before – at least that I had ever noticed.  Woah!  Woah!  I couldn't wait to get out of the gas station to excitedly tell my friend that God had confirmed He heard my prayer.  She was probably the only person I could have told at the time that wouldn't have thought I was crazy.
Just in case you think I'm crazy.  I'm not.  When God is talking to you or shows you some kind of a sign, there are times when you just know as you know it is Him!  That wisdom rock was one of those instances.
After I asked God for wisdom, He led me through the Bible at a supernatural speed.  I don't tell people how quickly because I don't want others to think that is what God expects of them.  What I will say is it was like Jimmy John's subs, freakishly fast.  My perspective on the situation is that God knew I was finally ready to hear what He had to say and He was on a mission to save my soul.
It's really interesting when I look at the highlighted areas in my Bible which I marked my first read through.  God was imparting His wisdom to me.  The truth He revealed then still speaks to my heart today.  He has had me on a beautiful journey.  I do feel I am able to make wiser decisions today.  I do feel He gives me His discernment.  Thank God because – if I had to rely on mine – well, the outcome might not be pretty!
There's a part of this Scripture that I know I didn't pick up on when I initially read it.  In verse 14, God highlights for us how we can walk in His blessing:  when we walk in His ways and obey his commands.  Certainly, I have found that to be true in my own life.  While I don't execute perfectly (I make mistakes all of the time), God knows in my heart that I desire to obey Him.  I desire to follow His commands.  He knows your heart too.  He doesn't expect perfection from us, just an authentic heart.
As it says in verse 13, God desires to give us abundantly more than we even ask for.  His desire to bless Solomon with riches and honor is no different than God's desire to richly bless us.  The riches He lavishes on His children may or may not be money.  Riches may mean a full life with people and experiences that draw us near Him and fulfill us.  Because God is a creative God, what that looks like is a little different for each of us.
Has God ever rocked your world?  If so, how?
Have you ever asked God for wisdom?
If not, would you be willing to ask Him right now?
"God, please reveal yourself to me.  Give me wisdom beyond my own understanding.  Thank you, Jesus!  Amen."