Remember, "Friday's Finding Your Funny" is dedicated to good, clean fun! Know someone whom you would like to nominate? Submit the nomination in the "Contact Me" section of my blog including a link to the material.
Remember the good ole days when we didn't all have cell phones permanently affixed to our ears?  How on earth did we communicate with one another?   Before all the social media sites were ever imagined, how did we snoop on one another's lives?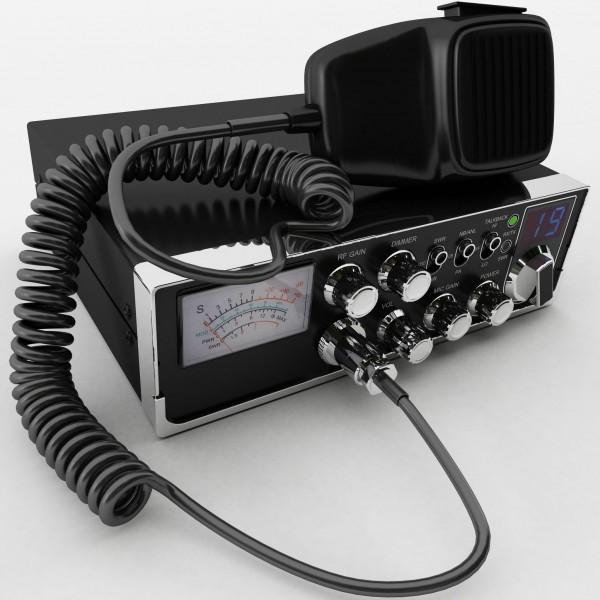 Breaker 1-9.  We interrupt this blog for a retro moment.  For those of you not around in the 70's, we're talking about CB radios.  I remember when these devices hit the small town of 400 or so people where I grew up.  You want to talk about a bad idea!  Way before blog posts, Facebook, or Twitter, everyone knew everybody's business with the quick twist of the CB radio dial as it landed on the channel of choice.  Eavesdropping on other people's conversations is a past time we've enjoyed for quite awhile.  Actually, long before CB's, there were party lines … but I digress.
To get you in the mood for our CB talk and for your listening pleasure, click the link to hear the song Convoy.
In a town prone to gossip, the introduction of CBs was like giving a 13 year old a license – a little reckless.  What else is there to do but gossip when the two most exciting places in town are the grain bin where you could buy a candy bar for a quarter or the park fenced off with wooden posts connected by metal poles?
By the way, the inventors of CB's must not have been too familiar with Scripture and what it has to say about gossip.  Yikes!  All those people I grew up with are in a whole heap of trouble!  I couldn't get away with anything.  Everybody knew everybody and everybody knew my parents who might not be too pleased to have their child be the talk of the town.  Maybe that's why I was a relatively good kid.  CBs might have saved me from a whole lot of whoopins'.
One of the most fun things about CB radios was you got to choose a handle, a nickname by which everyone knew who you were.  I took selecting my handle very seriously.  I thought long and hard about what I wanted to be known as.  I landed on the handle Hot Lips.  Can you believe my parents let me use that one?  What WERE they thinking?  "Breaker 1-9 this here is Hot Lips."  Wrong, I say!  Wrong!  I couldn't have chosen something like Strawberry Shortcake or Pippi Longstocking?  Nooooooo.  I had to go with Hot Lips.  I'm guessing it was in tribute to M*A*S*H.  We watched a whole lot of M*A*S*H when I was a kid, Hogan's Heroes for that matter too.  "I know nothing, nothing at all!"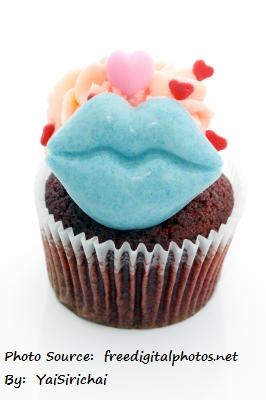 Jabber Jaw would have been an awesome handle for me since I talk incessantly.  Why didn't I think of that?  How about Paper Doll?  That fits perfectly since I'm so fragile and dainty and all.
I looked up some CB handles online just now.  Here are some other names I wish I would have chosen:
Bookworm
But there's nothing funny about that.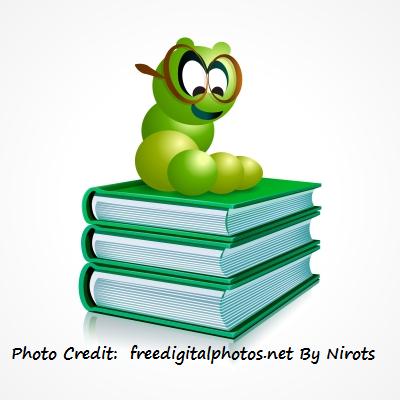 … or better yet Tapeworm
My tag line could be "Eat my dust in nothing flat."
Hucklebuck
It's got a nice ring to it, doesn't it?  Shucks, I'm just little ole Hucklebuck heading east bound on the double nickel.  (I55 for you lay folk.)
Lunatic
That might scare some folks away.  Shining Lunatic might be better.  I could have some horror music playing in the background.  I bet ya nobody would cut me off!
Applejack
This here is Applejack.  I'm married to Crackerjack .  And this here's our son Flapjack.
Crab Sandwich
Because sometimes I get a little cranky and want to give someone a knuckle sandwich.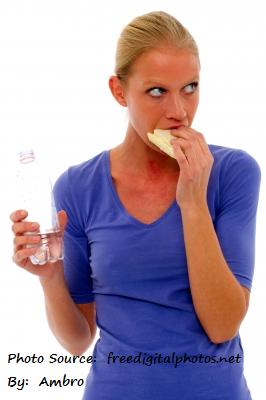 Def Leopard
In tribute to my teenage years.  Who am I foolin'?  Nobody, that's who.  Besides, I don't think they were even around until my high school days.
Diamond Eyes
Because that just sounds cool & I sometimes have a stare that might cut glass like diamonds.  Imagine the mom look.  On steroids!  (Or refer back to sandwich lady.)
Elegance
Because that's me to a T, yep to a T.  I've never been known to trip over my own two feet.  Not even once.
Fuzzy Bear
Because who doesn't love that tongue twister?  Fuzzy Wuzzy Was A Bear.  Fuzzy Wuzzy Had No Hair.  Fuzzy Wuzzy Wasn't Fuzzy Was He?  Okay, so it MIGHT be a little annoying.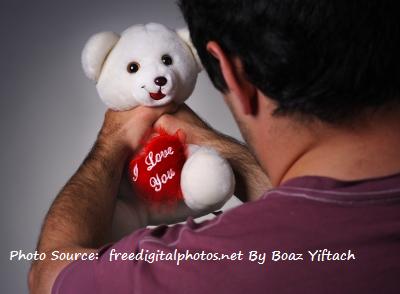 Georgia Girl
Just to confuse folks.  Stranger inquires, what part of Georgia are you from?  I respond, Oh, I'm not from Georgia.  I'm from Illinois.  Perplexed, stranger scratches his head.
Dr. Pepper
Because I want people to think I'm all educated and stuff.
Beach Bandit
I actually love this one.  Maybe I need to purchase a CB so I can steal it.  When its original owner gets mad, I can ask her what does she expect from me when I have a name like Beach Bandit?   I see a new comic character on the horizon.  Who was that goggled girl?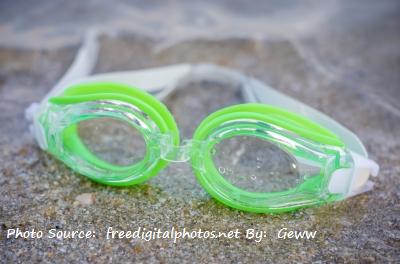 Big Dummy
Because sometimes I am one (this blog is a testament to that!) and I just think it would be funny.  "This here is Big Dummy.  Are you out there Flaming Idiot?"
Boogie Baby
Because who doesn't love to shake their tail feather from time to time?  Or wait.  Does this have to do with boogers?  Scratch that.  I don't want a name having to do with boogers.
Dirty Diaper
Because it would probably gross people out and I could say "give me the poop" instead of scoop.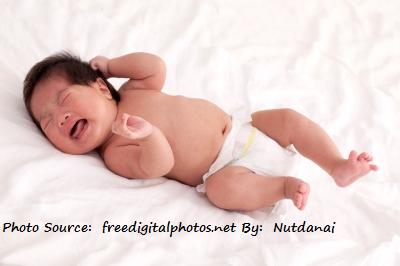 So, what kind of things did the small town gossip-mongers talk about?  Here are a few things that might have been broadcast over CB radios in a small home town near you ….
Postal Patty:  Breaker 1-9.  Nosy Neighbor:  Come In.  What's your twenty?  Postal Patty:  Heading home.  Just got off 'a work.  You won't believe what Kitty Cuckoo got in the mail today.  It wouldn't even fit in her P.O. Box.  Nosy Neighbor:  Do tell.  Postal Patty:  You can't tell a single soul.  I was sworn to secrecy.  I had to take an oath to git this job.  Nosy Neighbor (fingers crossed behind her back):  Your secret's safe with me.  Postal Patty:  Well, Kitty Cuckoo got several books on how to make homemade moonshine.  She even got a kit to make a homemade still.  I heard she had a little problem down at the Thirsty Turtle.   Apparently, they stopped serving her so she decided to start brewing her own beverages.   Nosy Neighbor:  You don't say.  Postal Patty:  Remember, not a single soul.  Nosy Neighbor:  Not on your life!  I gotta jump off, though.  I'm meeting a few friends down at the Thirsty Turtle.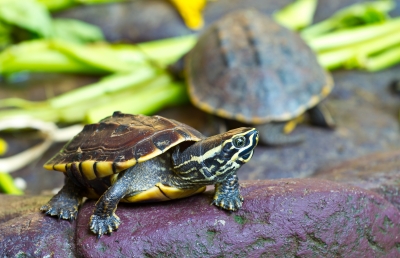 Lady Mama:  Breaker 1-9.  Honey Pot:  Come in.  Lady Mama:  Honey Pot can you believe Ms. Daisy hung her underpants out the window?  Honey Pot:  I know.  I know.  Talk about some granny panties!  I'm feeling better and better about my diet these days.  Lady Mama:  Do you think we should tell her we can see 'em waving in the wind, in all their glory?  Honey Pot:  Nah, we need to wait until the others see it with their own two eyes.  Otherwise, they would never believe us when we tell 'em this one.  At least they're CLEAN underwear this time!  Lady Mama:  Maybe we should take up a collection for Ms. Daisy.  We could help her buy that used dryer they were trying to get rid of from down at the Suds & Wash .   Honey Pot:  That sounds like a real good idea, Lady Mama.  It'll all warsh out for the best.  (That last warsh is a tribute to my mom, who still hasn't lost that slang after decades of living north of I80.)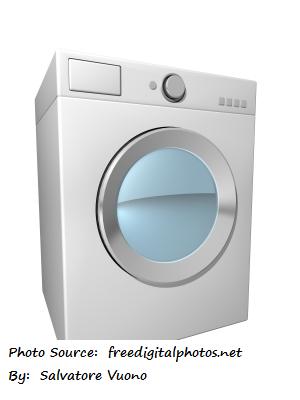 Perky Penny:  Breaker 1-9.  Juicy Fruit:  Come in.  Perky Penny:  I'm so excited about the ice cream social!  I heard they're even going to have peach cobbler to go along with the ice cream this year.  Juicy Fruit:  I wouldn't eat that cobbler if I were you.  Perky Penny:  Well, why in tarnation not?  Juicy Fruit:  I heard Jessa volunteered to make the peach cobbler for this year's social.  Have you SEEN her kitchen?  I don't think her stove has seen cleanser since the day she bought it 6 years ago.  Perky Penny:  10-4!  Thanks for the heads up, Juicy Fruit!  As much as I love me some peach cobbler, I'll steer clear of Jessa's.  I once got one of her cakes over at the school.  Little Debbie won it in the cake walk.  I should have known better than to let her pick cake #13.  Juicy Fruit:  Pray tell.  What happened?  Perky Penny:  We cut into it and found a flurry of fly's eggs.  In case you don't know what that is, well them there's maggots.  We couldn't eat for days!  On the bright side, we all lost a little weight.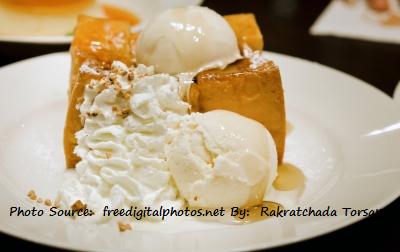 Really, only one of these is true.  OK, partly true.  Some if it might have been stretched a little.   Can you guess which one has an ounce of truth in it?
Did you ever have a CB handle?  If so, what was it?
Now that you're thinking on it, would you rather have a cell phone or a CB?  (Admit it.  You want a CB.  I know you do!)
How many of you have a strong desire to go rent Smokey and The Bandit right about now?