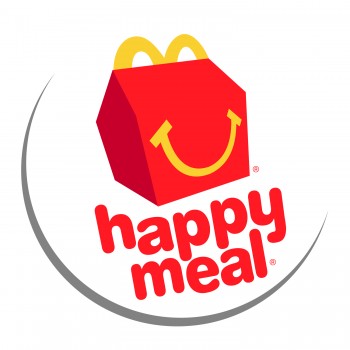 Matthew 25:34-40
34 Then the King will say to those on his right, 'Come, you who are blessed by my Father; take your inheritance, the kingdom prepared for you since the creation of the world.  35 For I was hungry and you gave me something to eat, I was thirsty and you gave me something to drink, I was a stranger and you invited me in, 36 I needed clothes and you clothed me, I was sick and you looked after me, I was in prison and you came to visit me.'

37 Then the righteous will answer him, 'Lord, when did we see you hungry and feed you, or thirsty and give you something to drink?  38 When did we see you a stranger and invite you in, or needing clothes and clothe you?  39 When did we see you sick or in prison and go to visit you?'

40"The King will reply, 'Truly I tell you, whatever you did for one of the least of these brothers and sisters of mine, you did for me.'
A number of years ago, this Scripture came alive in the most unusual way.  In all honesty, I didn't make the connection to Scripture at the time.  I was, however, awed into a frenzied state of excitement as the situation unfolded.
Typically, when we come across this Scripture, we conjure up images of helping feed starving children in a foreign country.   Providing food and shelter for a down trodden, inner city homeless community of people may come to mind.  We might think of a prison ministry where we dig right in and teach about the beauty of Jesus' mercy and forgiveness.  Maybe we donate our clothes to Goodwill or the Salvation Army or our local church.  Possibly, we volunteer at a nursing home or a hospital to visit the lonely and the afflicted.  All are very worthwhile endeavors.
The list of things we COULD do is endless, really.  I think the important thing is to understand what we SHOULD do.  They are all important, but what is God asking each of us, as individuals, to do?  What is our part?
Also of importance, why are we doing what we are doing?  Are we serving and helping to impress others, to hide from our own problems, or to give us a sense of worth and value?  Ideally, we are doing what we are doing because we love Jesus – and because we love Jesus, we want to express our love to Him by extending it to others.
Jesus showed me what He wanted in a simple, yet profound way.   He has used some of the most "odd", everyday circumstances to teach me.
This might seem small, but I actually think it is significant and I'll explain as we go along.  I was talking on the cell phone with one of my good friends.  She and I can have phone marathons that last longer than a Jerry Lewis Telethon.  We were chatting, in what I fondly refer to as "circle talk" style – where we start on a topic, venture into about 30 or 40 other seemingly unrelated topics, and end up wrapping up with the initial topic, where we've connected details that have been interwoven throughout our entire discussion.   Did I lose you?
We were on one of our yap fests, when I stopped at a gas station, filled up my tank , and ventured inside.  As I was going in to pay, I was nudged by the Holy Spirit.  I felt I was supposed to go out of my way to acknowledge the cashier at the gas station.  I told my friend," hang on a sec".
I looked at the person's name tag, used her first name, handed her my money and completed the transaction.  I looked her in the eye and said, "thank you" before I head out of the gas station and returned to my car.
The gas station purchase was an uneventful exchange, so the conversation with my friend reconvened.  Yap, yap, yap – What do you think about this?  Why do you think that?  Why do you think they think that?  Yap, yap, yap – Such interesting things to ponder.  Yap, yap, yap.
Some amount of time elapsed and I decided to go to McDonalds to grab a bite and a beverage.   As I pulled up to the drive through squack box, I asked my friend to hang on again as I placed my order.  This is the way our conversations go.  We interrupt this previously scheduled program for this special bulletin.  It happens all the time.
Anyhow, I pulled up to window number one and acknowledged the cashier as I paid her for my purchase.  Monty Hall couldn't have pulled a more fantastic prize from behind door number two than what I found that day.  (I have this fixation with Let's Make A Deal lately.  What's up with that?)  I proceeded to McDonald's drive through window number two to get my pallet pleasing purchase.  The gentleman went to hand my drink to me.  He was standing at an angle and I couldn't read his name tag.  As my hand reached for the drink his hand was holding out to me, I caught a glimpse of his name tag.
J E S U S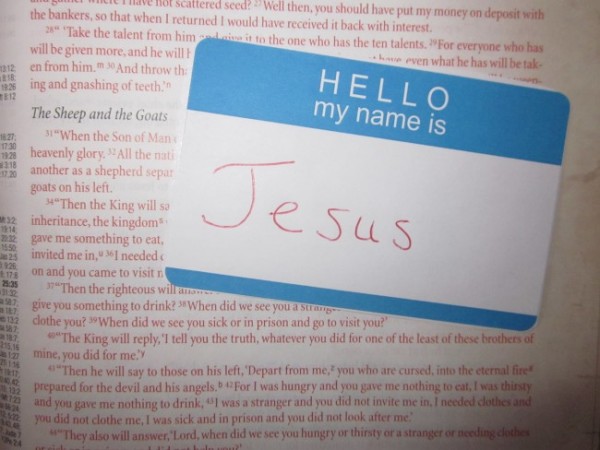 Talk about eyes bugging out of my head.  I tried not to act like a weirdo as I took the drink and my sack of food, flabbergasted.  Woah!  Freaky!   I'm pretty sure I mustered up a "thank you" as my jaw dropped into my lap.
As soon as I pulled away from the drive through window, I chattered incessantly with my girlfriend as I spilled over with excitement from what had just transpired.  That was the Happiest Meal I ever got – and I didn't even get a toy!
Some might say that was just that person's name.  Hispanic men sometimes are named "Jesus".  I say, "no way".  The timing of that exchange was not coincidental.  Jesus sent me a strong nod that "yes" He wanted me to go out of my way to acknowledge "the least of these".
I don't mean this in a derogatory sense, but I think often we can look past a cashier or a waitress or our neighbor or whomever and never even acknowledge him or her.  Sometimes, they are "the least of these".
While people may be thirsty for water here and in other parts of the world, I think Jesus wants us to know how THIRSTY for human connection and interaction people are in our world.  People have 100's of friends on Facebook but none who stop by or none to visit.  People connect virally but can't see one another's expressions as they laugh and share stories.  People are thirsty for acknowledgement.
People are thirsty for Jesus.  Let's show them who Jesus is by acting as if they are Jesus.
How would we interact with "the least of these" if we saw them as Jesus?
How do you feel Jesus calling you to interact with one of His brothers (or sisters)?
What is one practical step you can take to interact with someone less fortunate than you?  (Whether that's financially less fortunate, socially less fortunate, or relationally less fortunate)