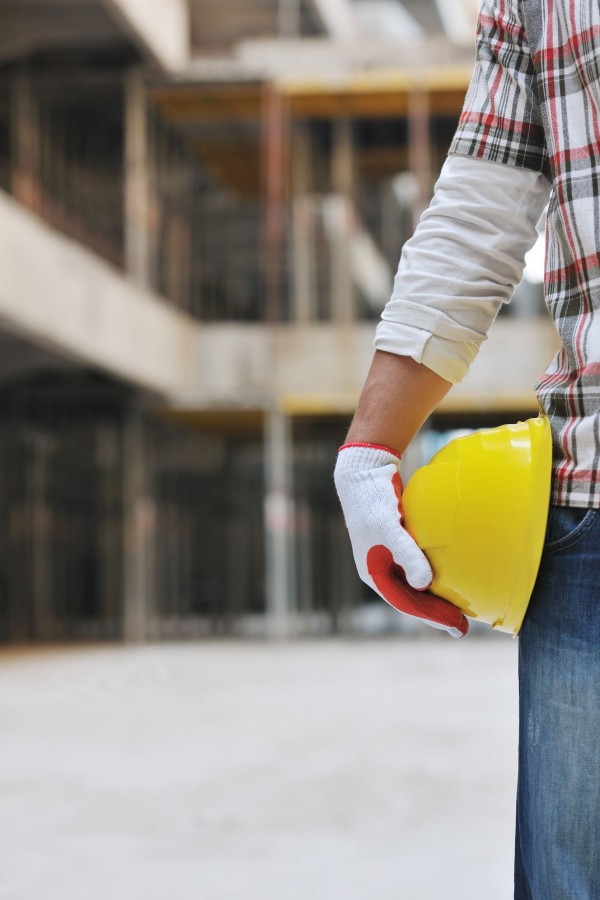 Psalm 80:3, 7, 18- 19
3 Restore us, O God; make your face shine on us, that we may be saved.  7 Restore us, God Almighty; make your face shine on us, that we may be saved.   18 Then we will not turn away from you; revive us and we will call on your name.  19 Restore us, Lord God Almighty; make your face shine on us, that we may be saved.
Today's Monday's Marinate is about restoration.  These verses were part of a prayer lifted up to the Lord by Asaph.  He was desperately pleading with the Lord to restore Israel.  The Israelites had been under attack and were fleeing persecution from the Assyrians.
Why would the Lord allow his favored children, the Israelites, to have encountered hardship at the hand of the Assyrians?  Verse 18 sheds light on that.  "Then we will not turn away from you."
Time and time again, Israel had turned away from God.  He would grant them mercy and they would follow God for awhile.  Ultimately, the Israelites would turn from Him, deciding their way was better than His.  They would allow cultural influences to sway them and their actions.  In order to draw Israel back to Him, God would allow hardship to fall upon them.
God allows hardship to fall upon us at times too.  One reason God allows hardship and trials in our lives is to draw us near to Him just like he desired to draw the Israelites near.  Often, we grow to know God most when we have walked through seasons of hardship and pain.
In full disclosure I, of course, don't desire those times but I do understand them a bit better now.   I prefer when I'm in my "happy, happy place".  However, we often feel the warmth of God's face shine upon us most when we have been in the deepest pit.  The pit can be a result of our own personal sin, or it can be from loneliness & despair, from loss of relationships & material possessions, from emotional or physical pain inflicted upon us, from persecution, or from illness.
Repeatedly, Asaph plead for Israel's restoration so they would be saved (v 3, 7, & 19).  Initially, God allowed me to experience a lot of pain in order to save me, to bring me to a place of desperate longing for salvation & surrender.  Not everyone has to undergo that pain, but if we're not willing to turn to God He loves us enough to turn up the heat.  God's desire is to save us, to mark us as His children who one day will spend all of eternity with Him in heaven.
Once we're saved, and God finds us deviating off course, He can allow us to experience hardship and pain as a result of our continued disobedience and sin.  Notice, I said "can".  Sometimes, God extends mercy and gives us more chances than WE might give if we were overseeing the situation.  (How many times have you punished your child for the umpteenth time before you've finally had enough?)  God may have us experience the consequence of our sin in order to teach us, to prevent us from falling into even greater harm, or for some other purpose we can't fully understand.
Not every painful experience or trial is a result of our sin, just to be clear.  The trials could be a result of someone else's sin, or it could be, as mentioned above, for a purpose we don't understand because as Scripture demonstrates, "God's ways are not our ways".
I don't want anyone walking away thinking "God is mean".  No.  God is loving.  Here's an example that might look mean and unloving at first glance, but it's not.  After my first marriage ended, my life fell apart.  As part of that situation, I ended up losing my home – my sanctuary on the lake that I had wanted for a long time.  I was so sad and overwhelmed at the thought of losing my home, when I received the notice from the bank I couldn't open it.  I went to my friend Rhonda's house, sobbing so much that she thought someone had died.  I shook my head no in response, because I couldn't speak.  I held the envelope toward her and motioned for her to open it.  She read it to me as I wept, frightened and afraid for what would happen to me.  God kept me safe throughout that whole time.  I was never homeless, even if every situation wasn't "ideal".
Right about now you might be thinking, "That's awful.  How is that good?"
It is good for at least this reason, and probably more reasons I don't know:  I might not have ever healed emotionally if I would have continued to live in the home that had become a symbolic tomb for my marriage.  I would never have been set free from memories that would haunt me as I looked throughout the home that was supposed to have been part of my happily ever after.  I would have had sad pictures of my ex burned into my brain, sad pictures I really can't get into, but God knows.  The house had been torn apart for renovations that never got done.  I would have been living amidst two by fours, in a visually chaotic environment for a long time.  I wouldn't have been able to afford the renovations.  Fixing my home?  Fixing me?  Neither job was a do it yourself task.  Part of God's restoration plan for me involved removing me from the visual reminders of all that I had lost.  It was God's MERCY that He removed me.
God restored my life.  I live in a very peaceful home now.  I have a loving husband.  I got a second chance. Actually, I got way more than a second chance.  I have gotten lots of chances.  See?  God is good!  He knows best!
I don't know about you, but when I have been most desperate for God's intervention in a situation, I need to envision Him as THE BIGGEST, MOST POWERFUL entity imaginable.  While God is my Friend, my Father, my Counselor, and a host of other titles, there are times I need to break out the big guns.
Notice what Asaph does throughout the course of his prayer.  First, he says "Restore us, O God" in verse 3.  A little later in verse 7, Asaph requests, "Restore us, O God Almighty".  Toward the end of the psalm, Asaph, too, is breaking out the big guns.  Verse 19 says "Restore us, O Lord God Almighty".  With each mention, God's name is strengthened, referred to in a more powerful manner.  With each cry for restoration, Asaph's call is made to a bigger, more powerful God in name.  God's power didn't change, just our view of His power by the use of a more powerful name.
During the times when I had major mountains to overcome, I needed to call on God's highest ranking names I could think of.  The mighty names of God helped serve as a reminder to me of how powerful a God we have, of how powerful a God who saves us.  No matter how huge we feel our obstacles are, GOD IS BIGGER.  He's a God that delivers and saves!
If you find yourself in a place right now where you are desperate for God's powerful strength and intervention, listen to Mighty To Save by Hillsong and be reassured that we have a mighty God.  I hope it brings you comfort.
The increase in use of God's powerful titles by the psalmist in his requests to be saved, are Asaph's pleadings – evidence of his desperation.    According to The Archeological Study Bible notes, this was in fact a desperate plea for restoration.  "… the disaster suffered was the Assyrian campaign that destroyed the northern kingdom.  Archeological surveys of the region show that Jerusalem and the surrounding area experienced a dramatic population increase at this time, probably the result of a massive influx of displaced persons from the north fleeing the Assyrians."
Asaph's repeated refrain in verses 3, 7, & 19, "make your face shine on us", is in reference to the priestly blessing the Lord instructed Moses to give to Aaron (a priest) and his sons.
Numbers 6:22-27
22 The LORD said to Moses, "Tell Aaron and his sons, ' This is how you are to bless the Israelites.  Say to them:  24 " 'The LORD bless you and keep you; 25 the LORD make his face shine upon you and be gracious to you; 26 the LORD turn his face toward you and give you peace."  27 "So they will put my name on the Israelites, and I will bless them."
Asaph was recalling the blessing the LORD had extended to the Israelites.  Interestingly, notice how in verse 26 the LORD turns his face toward them. The Israelites had continually turned away from the LORD, but He turned his face toward them.    The LORD turns his face toward us too.  Let us be wiser than the Israelites and not turn away from the LORD.  Let us allow God to restore us.  Let us bask in God's blessing and in His peace.   Let us feel the LORD's face shine upon us.
What are the names of God that resonate most with you?  Why?
How have you seen God work through trials and pain?
How have you felt God's face shine upon you?