Remember, "Friday's Finding Your Funny" is dedicated to good, clean fun! Know someone whom you would like to nominate? Submit the nomination in the "Contact Me" section of my blog including a link to the material.
I stopped into Bella Lukes, a local fast food establishment, for a bite to eat not too long ago.  I had about an hour to spare.  I planned to read a book while snacking on some artery clogging cheese fries and a cheddar beef.  Some days you just can't get enough cheese.
I settled into my chair after I received my sack of greasy goodness.  Did I mention I am currently reading "The Seven Pillars Of Health"?  I figure I'm not accountable for making all the healthy lifestyle changes in the book until I'm completely finished reading it.  I have to make sure I have time to absorb all the material (and every greasy ounce of goodness I can) before I put the recommendations into practice.  Wouldn't want to get ahead of myself.
I was just about to open the paper sack and start consuming some of the yummy morsels when a large group of boys entered the establishment in a flurry.  There were probably 10 or 12 middle school aged boys, unchaperoned and rather rambunctious.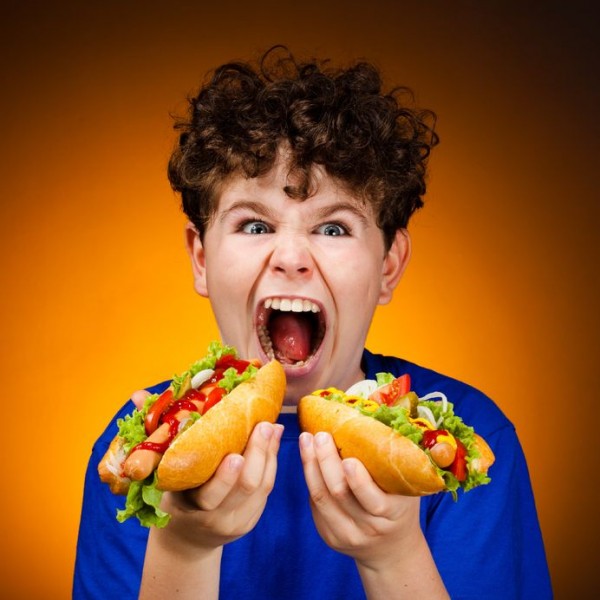 Uh oh.  This might be trouble.  So much for relaxing with my book.  I said a prayer quietly in my head that the boys would all settle down.  Maybe there was hope for the situation with some divine intervention.  After all, I didn't want to be the mean lady who told the boys to settle down.  Who wants to be the wet cloth of reality to dampen their fun?
Besides, I remember what I used to do to mean adults who griped and complained about "kids these days".  With those repercussions in mind, I wasn't about to risk the wrath of 10 – 12 middle school aged boys.  There's no telling what they could have done if little ole me single-handedly caused the chaos I did back when I was slightly older than them.
I wonder just how far pickle relish can catapult out of a plastic spoon?  What would the splatter pattern be?  I'm not a forensics specialist of pickle splat, but I'm guessing these boys might be able to tell us.
Members of their group are likely to be seen on Youtube videos inserting condiments into naval cavities for their peer amusement.  (And thus, why I really appreciate pre-packaged condiments.)
I decided to zip my lip and pray it out.
Dum Duh Da Dum!  Prayer.  Answered.  A male customer had peacefully been enjoying his dinner prior to any of our arrival.  I could feel him observing the boys, becoming more and more frustrated with their yelling and jostling each other as boys their age tend to do.  My grandma would have called it rough housing.  "Boys, settle down and stop that rough housing."  Only, this wasn't rough housing.  This was rough restaurant-ing.  Their behavior certainly was making it rough to relax over our gourmet meal.
I could see Mr. Male Customer about to blow.  If he had a cork, it would have popped by now.  Seeing this man lose his wits at the hand of these grade school boys kind of did amuse me, so I stopped losing patience myself with the boys.  No need to look like one of those grumpy grown-ups who needs to get over themselves.  I wanted to scream at Mr. Male Customer, "Noooooo.  Don't show any signs of weakness.  Do you not know what you are opening yourself up to?"
Mr. Male Customer got up and shoved his chair back as he said, "I wanted to enjoy my dinner."  He stormed off in a heated huff.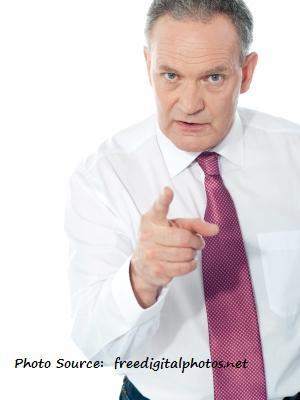 Mr. Male Customer's reaction reminded me of the teacher in The Breakfast Club who was overseeing the kids stuck in detention.  All Mr. Male Customer needed was a piece of toilet paper trailing after him to complete his likeness as he tromped out of the diner.
The guys all giggled incessantly about chasing the man off.  I had to admit, Mr. Male Customer's reaction was really funny.  I had to stuff the hilarity deep inside of me so I looked like a responsible adult rather than an immature child who would be amused at Mr. Male Customer's reaction.
I tried to eat my fries and not grin too much.  Those boys would have caught onto the fact they were amusing me, if not slightly annoying me as well.  I'd vacillate between both reactions as I thought I really shouldn't think this is funny, but I kind of think it is, but they really are getting kind of out of hand.
The manager of Bella Lukes rounded the corner to where the tables were located.  He approached the boys, rather nicely I might add, and asked them if they were behaving.  Mr. Male Customer had complained as he stormed out of the diner.  Mr. Manager was doing his due diligence to ensure a high quality dining experience was to be had by all.  The boys said they were behaving.  The manager glanced at me.  I just smiled.
After Mr. Manager's visit, the boys behaved for all of about 2 minutes.  It didn't take long before they were back to their shenanigans.  I had resolved to just let it go, but then they started swearing.  With each swear, they would "one up" one another.  Okay, I guess I have to be a grown-up now.
I turned around in my chair so I could fully face the baseball team of boys.  I projected my intense "I mean business" mom look, not mean but possibly slightly menacing.   I paused for effect as I had their full attention.  Those silent moments of anticipation are so powerful.  Uh oh.  What's she gonna say?  I finally asked them to please stop swearing.  My words were nice, but I'm pretty sure my body language conveyed they better knock it off.  After all, I listened to Twisted Sister when I was a kid.  "We're not gonna take it.  No we ain't gonna take it.  We're not gonna take it anymore."  Ensue 80's scream.
Some of the boys got a big kick out of the ancient lady telling them to stop swearing.  Some of them nervously laughed.  Inevitably, there are the boys who are shaking in their boots, but they're going to show no fear.  In fact, they're going to look like they are tough as nails.  Little do they know that I know their knees were knocking, they just couldn't show weakness in the site of their sidekicks.  The boys who had been swearing left Bella Lukes.  I guess they were too cool to cease and desist.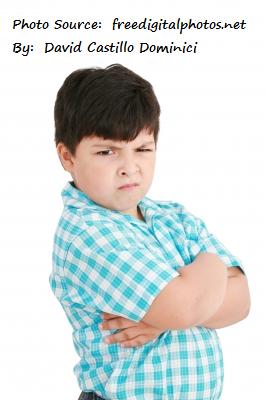 The better behaved boys said amongst themselves but loud enough for me to hear, "The swearers are gone."
I couldn't help it.  That made me smile.  The Bella Luke Boys made me think of the movie, Stand By Me, where the man reflects upon adventures he experienced growing up with his buddies.  That movie is a classic.
One day the Bella Luke Boys would look back upon this day.  All they would have to say is, "The swearers are gone" and they'd laugh their butts off.  I wonder if it will be part of somebody's graduation day speech someday.  I wonder if it will be part of a wedding toast.  Let's hope they and their parents make it that far.
As for me, I did get about 15 minutes of peace as I finished up my dinner.  I didn't get to read much of my book that evening, but I was thoroughly entertained.  I guess I get a few more day's reprieve from reading about eating those veggies I've been avoiding.  Thanks, boys!