Psalm 71:1-2
In you, O LORD, I have taken refuge; let me never be put to shame.  2 Rescue me and deliver me in your righteousness; turn your ear to me and save me.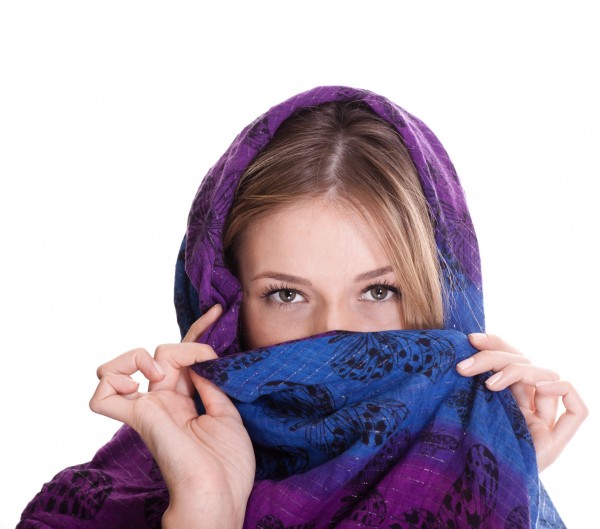 Today's Monday's Marinate starts with the topic of shame.  Then we will migrate to the redemption theme we've been exploring over the last few Mondays.
Much of this post is based upon teaching I received from my friend Nancy.  She is a gifted instructor of God's Word.  You and I are beginning in a slightly different place to start our journey through this topic.   If you didn't see last week's post, we looked at portions of King David's life.
David was the author of Psalm 71 and had made many mistakes.  Some would say he had much to feel ashamed about.  Yet, David knew that if he took refuge in God, he would not be put to shame (v 21).  David had first-hand experience of God's rescue and deliverance.  God heard David's pleas and turned His ear to save David numerous times over the course of his life.
God does not want His beloved children walking around wearing a shawl of shame.   Any feeling of shame we feel is not a result of God's desire for us.
Satan is the sewer of shame.  He weaves situations together to make us feel unworthy, possibly even unworthy of God's love at times.  The enemy knows if he can keep us mired down in the quicksand of shame, we will sink further and further into depths of despair.  If we wear shame like a shawl, we will never be able to hold our head up high.  And if we can't hold our head up high, how will we ever see where we are going?
Shame is defined by Merriam Webster as:
1  a: a painful emotion caused by consciousness of guilt, shortcoming, or impropriety
    b: the susceptibility to such emotion <have you no shame?>
2: a condition of humiliating disgrace or disrepute : ignominy <the shame of being arrested>
3  a: something that brings censure or reproach; also: something to be regretted : pity <it's a shame you can't go>
    b: a cause of feeling shame
We're going to hone in on #2.  Notice the word "disgrace".  The prefix "dis" means "away from".  Disgrace is away from grace!  So when we are feeling shame, we are feeling away from God's grace.
That is not God's desire for us.  In fact, Jesus' death on the cross prevents us from EVER being away from God's grace.
All of hell taunted Christ as He prepared to die on the cross for our sin.  Jesus was betrayed, mocked, and tortured.  Why did all of hell rage against Christ in such a fury?  Satan knew that once Jesus died on the cross, God's children could NEVER be separated from God's grace again.  Unlike times throughout the Old Testament when God pulled his presence away during times of sin, Jesus' blood atoned for our sin once and for all.  We are never away from God's presence.   If we are believers and have accepted Christ, we have the deposit of the Holy Spirit indwelling in us as proof.  (See 2 Corinthians 1:22)
Whatever we have done in our lives that we may personally feel shame about has been forgiven.  How do we know this?  Because Jesus says so!
Luke 23:34a Jesus said,
"Father, forgive them, for they do not know what they are doing."
If all of hell raged against Jesus, of course the enemy would rage against us – God's children – as well.
Shame is one of Satan's primary weapons used against God's children.  (Fear is another big one, but we're not going to explore that topic here today.)  Satan attempts to bring us to or keep us in a place of shame.  This might be cloaked in feelings of unworthiness.  Satan is attempting to disarm us and the authority we have been given in Christ.  We do not need to feel ashamed about anything we have done in our lives.  If we have asked God to forgive us, it's done.  God wants us to move forward.  Jesus' blood is, was, and will always be enough!   Jesus' death redeemed all of His children's sin and shame.  That's the beauty of God's grace.
I just realized maybe not everyone reading this knows what grace is.  A simple definition of grace is:  a gift freely given.   Jesus freely gave his life to cover our sin.  Grace might also mean power, as in God's power and strength.  For example, you might not think you can endure some sort of problem you are going through, so you would say God gave you the grace (His power) to get through the problem.
How do we fight the battle against Satan?  Certainly, we call on God's grace (His power).  But we also must know God's Word.  God's Word is one of our primary defenses against the enemy.  (See Ephesians 6:10-18)
I'm not opposed to recommending that if Satan starts to mire you down in a place of shame to tell him to "shut up".  Not very eloquent, I know, but it works.  (By the way, I added the shut up.  Nancy is far more eloquent than I am!)  Back your "shut up" with God's Word to truly render the enemy speechless.  "Shut up, Satan…"
God's Word says in Romans 8:1-2
1 Therefore, there is now no condemnation for those who are in Christ Jesus, 2 because through Christ Jesus the law of the Spirit who gives life has set you free from the law of sin and death.
We are not condemned (although Satan wants us to feel that way).  We are set free through Christ Jesus if we are believers in Christ.
God's Word says in Romans 8:9a (NIRV)
But your sinful nature does not control you.  The Holy Spirit controls you.  The Spirit of God lives in you.
Because the Spirit of God resides in us, there is nothing shameful about us.
God's Word says in Romans 8:17a
Now if we are children, then we are heirs – heirs of God and co-heirs with Christ
As God's righteous children, we are God's heirs.  We are made righteous through Christ's actions, not our own.
Our friend Rita, made this next observation – one I think is really important.
God's Word says in Romans 8:11-13
11 And if the Spirit of him who raised Jesus from the dead is living in you, he who raised Christ from the dead will also give life to your mortal bodies because of his Spirit who lives in you.

12 Therefore, brothers and sisters, we have an obligation – but it is not to the flesh, to live according to it.  13 For if you live according to the flesh, you will die; but if by the Spirit you put to death the misdeeds of the body, you will live.
The main thing to point out here, at least in our context, is that we have an obligation (verse 12).  We are called to put to death the misdeeds of the body (verse 13).  Maybe we've had sinful thoughts; we're obligated to put the feelings of shame connected with those thoughts to death.  Maybe we've gossiped and need to put thoughts of shame connected with that sin to death.  Whatever the sin is, we are obligated to put it and the feelings of shame to death.   That's how serious God takes it.  If we can't accept God's forgiveness and hold our heads up high, we are in effect saying Jesus' death on the cross wasn't sufficient for our sin and shame.
Our disgrace died on the cross.
Interestingly, Nancy pointed out something that felt very profound in the moment.  I hope it translates to you that way as well.
Sin started at a tree all the way back in the Garden of Eden.  Satan tempted Eve to disobey God by eating the forbidden fruit.  (See Genesis Chapter 3)
Just as shame began at a tree, it ended there as well.  Nancy shared with us pictures from a commentary that showed a different rendition than what we typically envision when we think of the cross.  The image was of a tree with a cross beam nailed to it that the commentators theorized Jesus may actually have hung from.  Regardless, a tree / lumber was involved.
God redeemed even the tree that contributed to the fall into sin in the first place.   The tree that once was the origin of all sin became the site of our salvation.  If God can redeem the root of all sin, He can certainly redeem us.
Nancy wrapped up our time as we listened to Big Daddy Weave sing "Redeemed".  Click the link if you would like to listen to it.
One lyric in particular jumped out at me:  "But when I hear you whisper 'child lift up your head' I remember oh God you're not done with me yet."
You'll have to tune in on Wednesday to learn why.  (I feel like one of those old TV cliff hanger episodes.  "Tune in next week to find out why so and so did such and such.)
Have you ever allowed the enemy to cloak you in shame?
How did you move past that (or how can you)?