Deuteronomy 33:12
About Benjamin he said:  "Let the beloved of the LORD rest secure in him, for he shields him all day long, and the one the LORD loves rests between his shoulders."
For today's Monday's Marinate, we will focus on the basis of this Scripture.  Later, we will delve into this verse more specifically.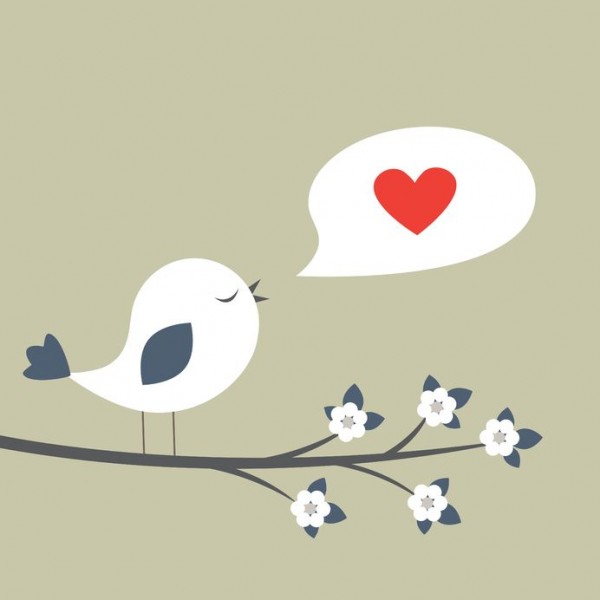 Let's start by looking at background information on this Scripture.  Deuteronomy chapter 33 contains a blessing Moses spoke to the Tribes of Israel prior to his death.  Moses was pronounced a man of God in verse 1 (Deut 33:1), attesting to his credibility before he spoke the blessing over each of the Tribes.
Moses had led the Israelites from captivity and through their wanderings in the desert on their journey to the Promised Land.  He had patiently led the Israelites and had interceded to the LORD on their behalf many times.
Moses knew he was going to die (Deut 32:50).  God had told him.  Therefore, Moses spoke a specific blessing over each of the Tribes prior to his death.
I imagine the blessing Moses spoke to be similar to when one knows she is going to pass from an illness.  She gathers her family and loved ones around the bedside and imparts sacred sentiments that will be treasured up in her loved one's hearts.  Those last words of encouragement spoken over those she cares most about.  That last, "I love you."  That last, "You are so special to me."
The woman with the illness then passes peacefully.  She knows she has shared the words that will matter long after she's taken her last breath.
After Moses spoke the blessing, God allowed him to see the Promised Land with his own eyes (Deut 34:4).  Afterward Moses, "the servant of the LORD", died (Deut 34:5).
Just like Moses, our words have tremendous power.  It's important we speak life-giving words into the lives of others (and ourselves).
For the last week or so, God has reinforced the principle of blessings to me.  When He repeats a theme, I know I need to listen up.  He's up to something.  I've felt Him moving.  I've felt Him leading.  I anticipated what He was doing, not really yet knowing what it was.
When I think of blessings, I immediately jump to Jacob and Esau.  We can easily recognize the significance of Jacob receiving his father's blessing and how that impacted his life.  We can just as easily see how Esau's life was impacted when he didn't receive his father's blessing (Genesis 27-33).
I learned a new insight from a Beth Moore teaching that recently aired on Life Today.  I've included a link in case you want to view the teaching later.
One thing I had never contemplated was God had already blessed Jacob.  Jacob didn't need to steal the birthright from his brother Esau (Genesis 25:23).  It bears repeating.  Jacob already had the blessing.
When we hear this, we may wonder how different our lives might be if we believe in the blessings God has already bestowed upon us.  I think that's why it's so important for us to pause and take a moment to say "thank you" for the many blessings we each have:  our children, our families, our health, our home, our friendships, our freedom, creation, our very lives, laughter, and so much more.  Thank you, Jesus, for all that you have blessed each of us with.  Help us to recognize the many blessings you have already bestowed upon us.
God led me to more Scripture on blessings during my quiet time.
1 Chronicles 16:2 says,
After David had finished sacrificing the burnt offerings and fellowship offerings, he blessed the people in the name of the LORD.
David blessed the people in the name of the LORD.
What was going on here?  Some of the events preceding David's blessing on the people might surprise you.
God had struck down Uzzah, whom David had asked to help transport the ark of God.  Uzzah touched the ark of God in an attempt to steady it after oxen transporting the tabernacle stumbled (1 Chron 13:9).  David became very angry with God after Uzzah was stuck dead (1 Chron 13:11).  He was also afraid of God, so much so that he didn't continue to transport the ark of the LORD.  Instead, David left the ark of God in the possession of Obed-Edom for 3 months.  During the entire time the ark of God was in Obed-Edom's care, the LORD blessed the house of Obed-Edom (1 Chron 13:14).
When we are in the presence of God, we are blessed.
This is complex Scripture which we will look at in our upcoming time together.  The short synopsis is that the people did not seek God's council or follow his guidance when transporting the ark of God.  While God is good, we are exploring His blessings this writing.  Entire sermons are built upon the message of God's goodness.
The point of sharing this Scripture was to convey in the presence of God we are blessed.
Let's look back to the events leading to David's blessing of his people.  God led David to many victories in war.  Ultimately, David constructed buildings in the City of David and prepared a place for the ark of God (1 Chron 15:1).  He directed the Levites on how to prepare and proceeded to collect the ark of the LORD from Obed-Edom.   There was great worship and celebration, including offerings to the LORD.  After all the offerings and sacrifices were presented to the LORD, David spoke a blessing over the people.
Just as David likely realized, one of the easiest ways I have found to enter into God's presence is through worship music.  Singing songs of praise opens up spiritual doors.  I feel God in those moments.  He touches my heart and prepares me for the words He wants to fall upon me in an intimate way.
What does worship have to do with blessings from God?  I think when we worship we open ourselves up to God's blessings.  Certainly, the blessing of encountering Him comes through worship.   The blessings of learning who He is and what He has for us begin to unfold.
A few years ago, I saw Michael W. Smith worship at Willow Creek Community Church.  I was with my husband and some great friends as we sang along to the lyrics of many beautiful worship songs.  God infused that time.  It was sacred.  Our hearts were fully prepared after saturating ourselves in song.  Our song was a sweet offering, even if off-key, to the LORD.
Like David had done for his people, Michael W. Smith prayed a blessing over "his people" – all who had attended Willow Creek to worship God with him.  The Spirit-filled words fell upon us.  I had never experienced anyone praying a corporate blessing over a crowd before.  It was special.  It was sacred.  God moved in that moment.
When God's Word is spoken over us in the form of a blessing, there is power.  Honestly, as much as I understand there is power, I don't think I even have any real knowledge of just how much power a corporate blessing actually has.  That's pretty cool.  I get it.  But it's beyond me.  Way beyond.
Notice:  the blessing David bestowed was done in the name of the LORD.  That's where the power comes from!
After David had blessed the people and they had worshipped and praised the LORD, the people eventually left to return to their own homes.  David's world became a lot quieter.  David returned home to his family as well.  See what 1 Chronicles 16:43 says
Then all the people left, each for his own home, and David returned home to bless his family.
David returned home to bless his family.
The bookend of blessings in 1 Chronicles 16 caught my attention.  It was part of the repetition God used to help me hear what He was telling me.  Verse 2 shows us a corporate blessing.  Verse 43 ends chapter 16 with a very personal blessing.
I was a bit apprehensive about what was mulling around in my mind, but God knows exactly how to reassure me:  more of His Word.  In 1 Chronicles 17:2, God had told Nathan "Whatever you have in mind, do it, for God is with you."
Those words made me cry.  A sure sign the Spirit was speaking to me.  I knew God was using those words to tell me what had crossed my mind was right.  It was good.  It was what God wanted.  And, more importantly, HE would be with me.
Prior to leaving the house, I needed to know someone else had prayed for me in this.  I asked my husband to pray that the words spoken would be words from God and not me.  I asked that there would be more of GOD and less of me.  While there is power in our words, I know God's words have infinitely more power than mine.  He can peer into a person's soul and know exactly what needs to be said.
I picked my son up for our previously scheduled lunch.  We had a great chat and enjoyed our time together.  We went to the mall and did a little shopping, but nothing too eventful.
On the way home, I was quietly thinking to myself, "I missed it".   This momma bird wanted to feed her baby bird  so much more love than she was able to say over lunch.  Never mind that my "baby bird"  is in his mid-20's.  We're never too old to hear over and over that we are loved.
I stopped at a forest preserve.  I felt compelled to speak.  There was no way I was taking my son home without first sharing what was on my heart, but more importantly … what was on GOD'S heart.
As we pulled into a private spot in the forest preserve, I asked for my son's permission to pray a blessing over him.  I was a little concerned he would think his mom went off the deep end and that it would be too weird for him.  Fortunately, he said it was okay.
I will never reveal the words God had me pray over my son.  They are too intimate.  Too personal.  Not mine to share.  I know God took away the me in the words spoken over my son and put more of HIM in those words prayed as a blessing over my son.  Thank you, Jesus!  I sit here sobbing as I type because I KNOW God did something supernatural and powerful beyond any explanation of words I could even try to use.  When I am rendered speechless, I know I have been in the presence of God.
This was beyond a mom wanting to encourage her son.  It was beyond a mom telling her son she loves him.  While both of these are true, what happened yesterday was so much more than that.
This morning, I was reading 1 Chronicles 17.  I wish we had time to fully unpack this chapter:  God's promise to David & David's prayer to the LORD.  I encourage you to read it.
God was speaking to David about his son.  God reassured David He would never take his love away from his son (1 Chron 17:13).  I knew as I knew this morning that God was telling me the same thing for my son.  God will NEVER take away His love from my son.  It's a promise I can count on.  It's a promise that makes this mom come undone.
My response is very much like David's, when he opened up his prayer with these words from 1 Chronicles 17:16b
"Who am I, O LORD God, and what is my family, that you have brought me this far?"
Who am I indeed?
Most of my prayer time this morning was spent singing worship songs to God.  I couldn't get this lyric from Mercy Me out of my head.  "Who are we  that you would be mindful of us?  What do you see that's worth looking are way?  We are free in ways that we never should be.  Sweet release from the grip of these chains. …  Immanuel, God with us.  … Such a tiny offering compared to Calvary.  Nevertheless, we lay it at your feet."  Reverently, I ask … who are we?
And as if that's not enough, because our God loves to lavish us with blessings, let's close with this last bit of David's prayer (and mine too).
1 Chronicles 17:25-27
25 "You, my God, have revealed to your servant that you will build a house for him.  So your servant has found courage to pray to you.  26 O LORD, you are God!  You have promised these good things to your servant.   27 Now you have been pleased to bless the house of your servant, that it may continue forever in your sight; for you, O LORD, have blessed it, and it will be blessed forever."
I will be blessed forever.  Thank you, LORD!
Has the LORD ever done something in your life that has made you come undone?
What was your response?
Have you ever had a blessing prayed over you?
PRAYER OF BLESSING:
LORD, I ask you to bless your beloved children.  Thank you, LORD, for helping each of your daughters and sons to rest secure in you.   Shield each one, LORD, all day long.  Help your children to know the depth of your love.  LORD, I pray that you would bring your children rest.  I pray, also, that you would bring your children a strong sense of your goodness.  Help each of your children to know the desires you have for them and to not only have an awareness of those desires, but that you would help your children to act upon the dreams and plans you have for them.  Help each person reading this, LORD, to know the hope that can only come from you.  I pray that you bring much joy into their lives.  Help each person to share their love freely, because you so freely give it to us.  And, LORD, help us to speak kind and loving words to ourselves and to others.  Remind us of the power of our words.  Help us to be encouragers and to use our words wisely.  Let our words contain more of you and less of us.  In the name of Jesus, Amen!