Today's Wednesday's What Not is about a very serious topic.  You may want to read in a private setting.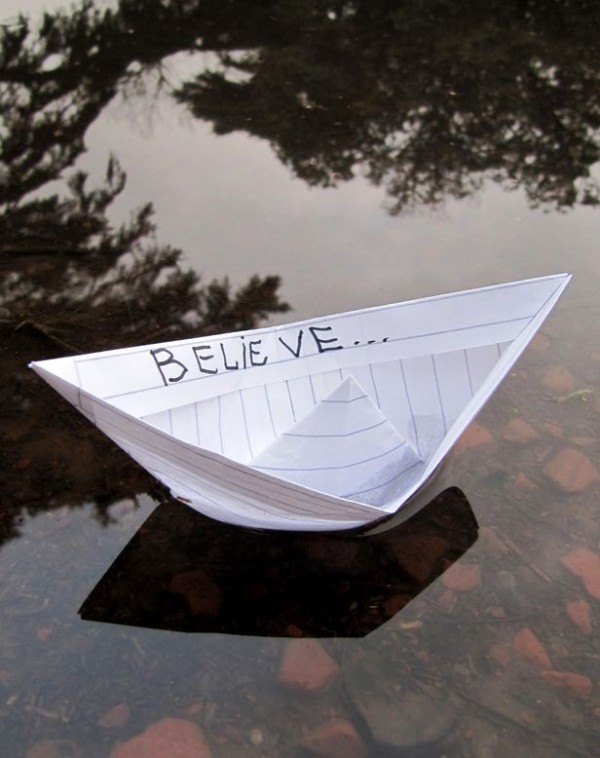 I learned someone I knew as a teenager recently commit suicide.  When I heard the news, I was flooded with emotion.  I hadn't seen him in decades, yet I was instantly brought back to moments spent together as kids.  I could see him clearly, his youthful image I had known.  I felt overwhelmed with sadness for him and his family, especially his sister.
We'll call him Carl and we'll call his sister Kerry.  When we were kids we grew up in the same area in central Illinois.  Our dads worked together.  I remember hanging out with Carl and Kerry and some other friends, as we spent time splashing around at a pool party.
Our dad's jobs were eliminated, so our families moved to northern Illinois for a job relocation opportunity.  For a time, our families got together frequently.  We had sleepovers and hung out as we, and our parents, adjusted to a new culture and new community.  Eventually, we made new friends and we gradually lost touch.
Even though I hadn't seen Carl or Kerry in years, this sad news hit me like a formidable brick wall.  I thought (and think) about Kerry and what she must be going through.  I, too, have a brother I love very much and am close to.  I can only imagine the feelings Kerry is experiencing as she grieves the loss of her brother.
I lift Kerry up in prayer and ask that God would be there for her to help her process what must be an emotional, confusing time.  I ask that God would comfort Kerry, holding her and the rest of the family in the palm of His hand.  I ask that God would place people in each of their lives who can help them deal with their emotions and help them process any questions that come as a result of such a tragedy.  I ask that the entire family would feel God's peace and love flood over them.   Thank you, Jesus, for being there always, but especially in times of such great loss when we need you most!  In Your Mighty Name, Amen!
When I allow myself to think about what led Carl to take his own life, I weep.  I hate thinking about what despair and hopelessness he must have felt.  It breaks my heart for him.  The reports state that he made his own weapon, which leads me to believe his death was premeditated, details planned out and not a completely impulsive decision.  The planning makes me even sadder for Carl.
That lack of hope doesn't have to be.  I know that full well.  While I now know hope is always there, expectant and waiting to bring something new to the surface, I too have felt despair and hopelessness similar to Carl's.
When I was a young woman, I attempted to take my own life.  Like Carl, my attempt was premeditated.  My son was only two years old and I had arranged for him to be with my parents.  I knew my parents would take care of him.  Just typing that makes me sad to think of all I would have missed, if not for the grace of God.
I had taken pills to escape the tremendous pain I was experiencing.  My boyfriend at the time came home to me on the couch, limp and lifeless.  The rescue squad was called and I was brought to the hospital.  My stomach was pumped.  I had to drink a horrible charcoal mixture, which I think is what made me keep getting sick to remove the pills from my system.
I feel so sorry for what I put my family and then boyfriend through.  I completely snapped.  For years I didn't even know myself what had led to my feelings of despair and needing to escape.  I used to be very bothered by the fact that I didn't know why I had tried to take my own life.
Decades later God finally did reveal to me what had led to my suicide attempt, probably at a time when I could finally handle knowing the reasons why without becoming completely overwhelmed by them.  There was a very painful, traumatic event that I had subconsciously hidden from.  I couldn't deal with what had happened to me and my spirit just wanted to no longer be here feeling the pain that my brain wasn't allowing me to remember.  I had subconsciously distanced myself emotionally from the event in an effort to protect myself.
No one, other than my family and the medical team, even knew about my suicide attempt.  I know my parents were worried about me, and watched over me carefully.  I remember their apprehensive looks.  Those "are you going to be okay?" looks.  Like many men, my dad doesn't show a whole lot of emotion, but I remember him sitting by my hospital bed worried and weeping.
I had taken vacation time, so I wasn't even missed at work.  After I was released from the hospital, I went back to work as if nothing had happened.  I was required to seek help from a counselor in order to be released from the hospital.  Honestly, though, it wasn't that great of counseling.  (There are fantastic counselors out there.  I am not diminishing the importance of qualified, competent counselors.)
I felt like I needed to put on a good game face, the "I'm okay" face.  I was still sad.  I just didn't show it.  I was embarrassed and felt regret at what I had put my boyfriend and family through.  I felt like I wasn't a good mom because I had made a selfish decision.  Yet, I didn't mean for it to be selfish.  I just didn't want to hurt anymore.  Internally, I was "screaming" for the pain to go away.
I think what happened in my early 20's was I buried all of the pain.  I pushed through it, but didn't deal with the feelings.  Like I said, I didn't even know why I had tried to take my life.  Internally, I think there was a lot of anger and definitely pain.
Because I was one of those people who could pull oneself up by the boot straps, I made it through that season.  But I never really was free from the feeling of remorse or the feeling of not understanding why.  The counselor said I was "okay".  Therefore, I was.
When I was in my 20's, I didn't know God – at all.  I didn't seek Him.  I barely even knew He existed.  I didn't know where I could find true hope, true love, and true healing from pain.  I didn't know there was someone who knew me more intimately that I even knew me.
About 20 years later, God met me in another moment of despair.  God reached in with His gigantic hands to help me up and hold me close.  He "showed His face" in such a real way that I knew I was not alone.  Because I was not alone, I could keep going.
By this time, I had started a relationship with God, one He had been seeking with me all along.  Our relationship was in its' infancy and I didn't understand his faithful, loving nature the way I do today.  This was one of those defining moments, a marker He gave me to know His presence is with me always.
I was selling jewelry as a way to support myself after I lost my job, my marriage, and my home.  My world looked dramatically different than it had in my self-sufficient days only a year or two earlier.  I was trying to stand back up again.  Like the legs of a wobbly two year old, I was very shaky.  I was moving forward, but my progress was slow and unsteady.
When I was selling jewelry, there certainly was the element of being able to provide financially for myself.  Even more than that, I had a strong desire to help women grow in their strength.  God used that experience to birth a desire in my heart for women's ministry that would come much later.  In the mean time, God had given me an idea to help women in a small way.  Sometimes, it's those small acts of kindness that can make all the difference in someone's world.  It's not always the grand, sweeping gesture that makes the most impact.
Noticing people and being an ambassador of hope, giving someone a glimmer of something beyond today is very powerful.
I was given the idea to start a program called the "Believe" program.  In the program, I would give away necklaces that said "Believe" on them to women who needed to know someone believed in them.  It wasn't really me believing in those women (although I did), but God believing in them and their possibilities.  I wanted to express to the women that they could believe in themselves; they could believe in a future beyond their present circumstances.I packaged the necklaces with the Scripture God had first given me, Jeremiah 29:11.
"For I know the plans I have for you," declares the LORD, "plans to prosper you and not to harm you, plans to give you hope and a future."
When we have hope for a future, we can keep going – knowing the pain of the present moment will not always be.
I felt like I was supposed to give the necklaces to women at a shelter for domestic violence victims.  I also felt led to share the necklaces with individual women I encountered who needed a bit of encouragement.
I don't share these things to brag.  The necklaces were God's idea and, as you will soon see, a big part of His plan and purpose for my future.  He knows what lies ahead for us.  He knows what we will need and when we will need it.
I can't really talk about the specifics of what led me to a place where I was once again contemplating taking my own life, beyond what I've already shared of losing my marriage, my home, and my job.  There was an added layer that led me to think I just couldn't take it anymore.  I thought if this is what my life is going to be, I don't want to be here anymore.   Every part of my identity was no longer who I was.  I wondered if I would ever have a good life again.  It didn't feel possible.
I remember sitting on the stoop in front of the house, ready to give up.  I had placed my head in my hands, crying, and pleading with God.  I remember telling him, "I just can't take it anymore, God.  I just can't go on.  I need your help."
I was supposed to have a jewelry show open house that day, and all I wanted to do was put a sign on the front door that said "Show has been cancelled".
In terms of my work, I am very responsible.  I have to be careful, because I actually have bordered on being a complete workaholic who got my self-worth from accolades on the job.  So for me to get to a place where I didn't care about my job performance, indicates how close I was to giving up.
Something wouldn't let me cancel.  I did my best to pull myself together, at least for the time being.
Many women had RSVP'd they would attend my open house.  It was supposed to be a fun event with prizes and food, and really just a celebration of people who had helped me during my first year of jewelry sales.  Ultimately, none of the women who RSVP'd showed up.
I had invited one woman to attend who didn't have any money.  I told her it didn't matter.  I wanted her to come and just have a good time.  She said she would try to make it, but wasn't sure if she would be able to attend.
It became apparent that none of the women who had said they would come were going to show up.  I was actually grateful.  As good as I had become at putting on a game face from all my years in sales, I really wasn't sure I had it in me to keep myself together and "happy" for women expecting a celebration.
I was about ready to pick up all my jewelry displays, when I heard a knock on the door.
I opened the door and was greeted by God's grace.
God had sent me an "angel" in the form of a woman.  The very thing God had directed me to do for someone else was being reflected back into my life.  This is the beauty of God (or at least part of it)!
I was met at the door by the woman who didn't have money to spend, but brought something far greater.  Hope to hang onto.  Around her neck was the necklace I had given her that said, "Believe".  I knew as I looked at her and saw that necklace that it was as if God was having me look in a mirror and He was saying, "Hang on sweetie.  Just believe.  Believe in the hope you have in me."
There are many moments God has revealed Himself to me, but this was by far one of the most profound moments of all.  I felt His love for me.  I KNEW He had sent this beautiful woman (and sent everyone else away).  You see, this woman was a Christian who had went through a really tough time herself.  I knew she would understand when I shared with her how God had used her in my life.  He used her to save my life.  Seeing that Believe necklace made me very aware of how closely God was watching over me and I somehow knew things were going to be okay in my future.
My future held more than just okay.  My future held (and holds) really great things.  God wanted me to know that.  Fortunately, I believe that now and I have seen many beautiful things God has brought into my life.  I'm so grateful God went out of His way to reveal Himself to me … and that I was in a place where I could finally "see" Him.
I think I was supposed to share with you the difference in the two scenarios I walked through.  Any normal person would have felt sadness at the events that happened in my 20's and in my 40's.  We all have things that have made us feel sad.  It's when we don't see hope beyond our current circumstances, where sadness moves to debilitating depression and despair.
The primary difference between my 20's and my 40's is:  in my 40's I had began a journey to know the One who brings us hope.  I knew I would never be alone.  I knew God was going to do something in my life.  I knew he had given me hope for a future.  And somehow, even though it didn't make any sense at all, God was going to use me to help others.  He reminded this wobbly little "child in the faith" that all I need do is Believe in Him. He already Believed in me.   That was more than enough reason not to take my life.
It was then that I realized I could keep going.  Boy, am I glad I did!
Just this past weekend, I listened to a sermon by Charles Stanley about suicide.  The statistics he shared are sobering.
There are over 30,000 suicides each year.
More deaths are caused by suicide than in automobile accidents.
Suicide is the 3rd leading cause of death in 15 – 24 year olds.  (I was 21 when I attempted to take my own life.)
Over ½ of all suicides occur in males, age 25 – 65 years old.  (My childhood friend, "Carl", was 44 when he took his life.)
I know you've probably heard this before, but when you hear someone talk about suicide – directly or indirectly – take it seriously.
Just like the woman who wore the Believe necklace that walked through my door, you may be the person God uses to instill hope in someone else's heart.  Listen in love.  Point them to Jesus and the hope they will find in Him.  Guide them to a qualified Christian counselor or a loving pastor who can help them on their journey.  Certainly, we can pray for others who feel such despair.  We can share our stories of how God has given us great hope.
If you find yourself in a place of pain and despair beyond what you feel you can cope with, ask for help until you receive it.  If you don't know Jesus, ask Him into your heart and ask for His help.  Sometimes people can let us down, but God NEVER does.  If you have nothing else at the moment to hope for, hang onto my story.  I promise you.  It gets better – a lot better!  What you are feeling right now is not permanent.  There are many bright and joyful days ahead of you.  Hang in there.  Have hope.  Believe.
I am reminded of the movie "Hope Floats".  Sandra Bullock portrays a woman severely depressed who later finds hope in a relationship.  I'm not suggesting a man (or woman) is the answer, but a relationship is key – one with God.  The title of the movie gives great imagery.  Hope floats.  It's buoyant.  We can float on the surface of any stormy water as long as we have the buoyancy of hope that comes from knowing the love of Jesus.
Hang on to the promise God left for all of us, not just me, in Jeremiah 29:11.  God has hope and plans to prosper you and your future as well.  God has been very faithful in my life with His promise.  He will be very faithful in keeping it in yours as well.
I pray the lyrics of this song "The Hurt & The Healer".  I pray that the hurt and The Healer collide, because that collision changes everything.
And I also want anyone feeling a lack of hope to know that there are going to be brighter days just as this song proclaims.  Here's the song, "Move", by Mercy Me.
Jesus, I pray that the sharing of my story does in fact matter to those you bring to it.  I pray that you will use every piece of it for your glory and to instill hope in those who need it most.  Whether it's today or ten years from now when someone stumbles upon this, I pray that you will use this to bring hope to those who need it most.  I know, Lord, the power of your presence and I pray that you will reveal yourself in ways that are real and relevant to each person reading this, Lord.  Thank you for not wasting any morsel of pain and turning it into something good, something that is used for the good of others Lord.  Lord, I ask that you would interrupt the plans of those contemplating taking their own life.  I ask that you would infuse them with your energy so they have the strength to seek help, God.  Send your beautiful, angelic ambassadors to help each and every one of your sons and daughters know how much they are loved by You and how much they have to hope for.  Help them to have the faith to believe, Lord – to believe in you and to believe there is hope for their life beyond their wildest imagination.  Lord, I ask you to perform miraculous healing in their lives.  Lord, help those of us who know your loving, healing nature to be sensitive to those who are hurting and who do not yet know you.  Help us to be beautiful ambassadors for you, Lord.  We need your grace, Lord.  Thank you, Jesus!  Amen!