Deuteronomy 33:12
About Benjamin he said:  "Let the beloved of the LORD rest secure in him, for he shields him all day long, and the one the LORD loves rests between his shoulders."
Last week we explored the basis of this Scripture, delving into the significance of biblical blessings and the power of our words.  If you missed it, you can check it out by clicking the link, "Say It Like You Mean It".
For today's Monday's Marinate let's look at Deuteronomy 33:12, first investigating what these words tell us.  "Let the beloved of the LORD rest secure in him".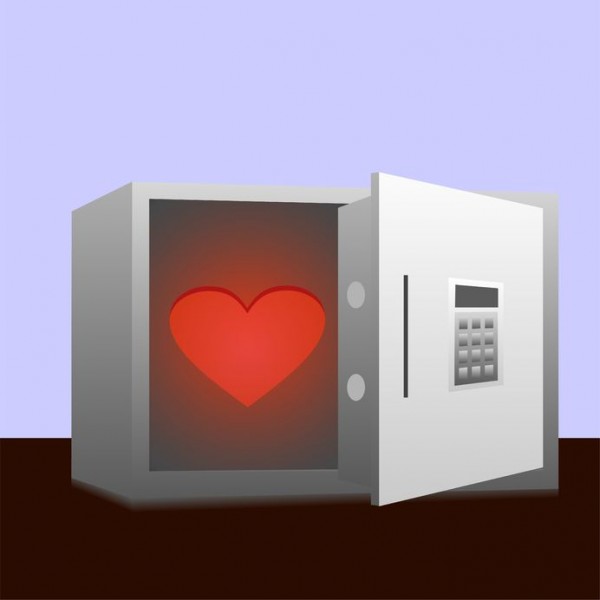 We are all God's beloved.  He loves each and every one of us so much so that He sent His one and only son to die for us as the famous verse, John 3:16, states.
"For God so loved the world that He gave His one and only Son, that whoever believes in him shall not perish but have eternal life."
Yes, God loves each and every one of us:  those who believe in Him and also those who do not reciprocate His love.  It is those who are believers in Jesus, though, that will not perish for all of eternity.
Being a believer in Jesus is not an exclusive club.  This club includes an open invitation for each of us to receive and accept.  We have a choice whether we say yes or no.
It's certainly not a club of perfect people.   God accepts each of us exactly where we are and regardless of what we may have done in our lives.
I hope if you're reading this you have said "yes" to Jesus.  If you haven't, I pray you will meet Jesus in a real, meaningful way to you.
Because it is important, I want to reiterate:  regardless of whether or not you have accepted Jesus into your heart, you are His beloved.
As we continue to deepen our relationship with God, we begin to grasp how much He loves us.  As we grow in our understanding of God's love for us, our feeling of security grows as well.  As the verse says, we can "rest secure in him".
I wish I could say I have arrived when it comes to my ability to rest secure in Him.  I often do, but not always.  I sometimes have to be tapped on the shoulder and reminded.  Tap.  Tap.  Tap.  As God says, "Remember me?  I'm right here.  I am your Shield and your Strength.  I am your Strong Tower."
I desire to feel safe and secure, but I sometimes am a big fraidy cat.  Even if I don't always show it.  Quite possibly, especially when I don't show it.
In his book, "Lifelong Love Affair", Pastor Jimmy Evans states:
"Just as a man needs to feel honored and respected by his wife to draw close, a woman needs to feel loved and cherished.  She needs to feel secure in the relationship."
Pastor Jimmy explained security in relationships is a woman's number one desire.  While Pastor Jimmy is talking about security in the context of marriage, I think a woman's desire for security stretches beyond the confines of husband and wife.  That desire is deeply rooted in what God placed within us to want from Him.
Unbeknownst to me at the time, I think many of my sinful, bad behaviors were related to a desire for me to feel secure.  No one would be able to hurt me, because I wouldn't let them.  They would never get close enough to be able to hurt me.  I created my own "security".  By the way, I don't recommend this method.  See me after class if you'd like further explanation.
You might have thought a woman's greatest desire is love.  I would have.  I think we're close in thinking that.  But why do we want to feel loved?  Aha.  My theory is, therein lies the answer.  Knowing we are loved by God and others contributes to our sense of security.  When we feel fully loved by God we are given security in that relationship.  It starts to become easier to take risks and trust when we know and feel we are loved.
The New King James Version (NKJV) of Deuteronomy 33:12 uses the word "safety" rather than "secure".  The first part of the NKJV of the verse reads,
"The beloved of the LORD shall dwell in safety by Him"
Maybe it's me.  When I originally read the NIV version, I thought of security versus insecurity.  It made me start to think about why do I sometimes feel so insecure?
I think security and safety are closely connected.  When I feel insecure, there is something that is making me feel unsafe.  Maybe I'm in a setting that is foreign to me and is stretching me beyond who I am.  Perhaps, I'm trying something altogether new which requires an immense amount of trust God won't let me fall flat on my face.   Maybe even scarier, I could be revisiting something I never dealt with or wasn't successful with the first time around.
According to Strongs Complete Word Study Concordance, the word "betach" (phonetic beh'-takh) which was translated secure in the NIV Bible and safety in NKJV Bible means "(properly) a place of refuge; safety, (abstract) both the fact (security) and the feeling (trust); often (adverb with or without preposition) safely:-assurance, boldly, (without) care (-less), confidence, hope, safe (-ly,-ty), secure, surely."
The proper definition "place of refuge" and the sentiment of trust stand out, as well as confidence.  We gain our trust, confidence and overall sense of safety and security when we "rest in him" (God) as our verse states.
That sounds simple enough, and intellectually I grasp every ounce of that truth.
When my emotions are invoked, well, now that's a completely different story.  While I have made great strides in this area, I still wrestle with living in the reality of security.
As much as I love God, I still wrestle with the idea of trusting Him – with the big stuff – because, you know, He can only handle those little things that really aren't too risky at all.  (Of course I'm saying this tongue in cheek.)  We have a big God and He's fully capable of handling our big stuff.  I've seen Him do it, which is why it is even more ludicrous that I sometimes still quiver with fear.
Coming up, we'll be exploring a real life example of insecurity in action later this week.  Oh goodie, can't wait to share that.  We'll also explore how God showed up in the midst of my mess.
For now, I think I'll leave us with the reminder of what the first part of this verse promises us.  Let's push pause and rest right here.
"Let the beloved of the LORD rest secure in him"
QUESTIONS:
Do you believe you are God's beloved?
Move past the intellectual aspect of this sentiment.  Look into your heart.  Do you feel you are God's beloved?
Do you feel worthy of God's love?
If you answered no to any of the above, ask God to show you how beloved you are to Him.  Ask God to keep showing you, over and over, until you believe He loves you without a doubt.
What do the words "safety" and "security" stir up in you?  How do you view these words?
What's your idea of safe?  What's your idea of secure?
How can you move beyond safe and secure, trusting God more and more?
What might you lose out on by "playing it safe"?
Speaking of playing it safe, if you do not know Jesus and want to take that first bold step to trust in His love and faithfulness, open up your heart to Him and say this prayer of salvation.
Jesus, I love you and I trust in your love for me, even as I continue to learn about it.  I'll take that bold, scary first step and believe that I can rest secure in your arms.  Thank you for the free gift of forgiveness.  I ask you to forgive me of any sin I have commit. Lead me as my LORD and Savior.  Help to guide me and transform my life to one radically different, because I met you today and obediently said yes to you.  I can't wait to see all you have for me on this journey.  Please place loving Christians in my path who can help me understand Your Word and Your Truth.  But LORD I also ask that You would continue to reveal Yourself directly to me.  Thank You, Jesus, that I can have a direct, personal relationship with You.  In Jesus' Name, Amen!
If you don't already attend a church, search out one that teaches from the Bible and extends God's love to you through kindness and compassion.  Remember, that Christians are just people and they will not be perfect even if they love the One who is, Jesus.  Don't expect perfection of yourself or others.  We will all make mistakes.