This "Friday's Finding Your Funny" we'll take a look at what caused me to want to break out my Ghost Busters jet pack and do some serious exterminating in my neighborhood.  As I went for a walk with my dog, I silently hummed in my head …
"If there's something strange, in your neighborhood, who you gonna call?  Ghost Busters!"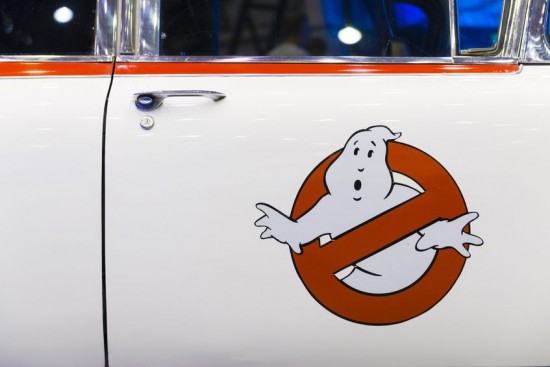 I was envisioning sweet, savory moments of silence as my jet pack sucked up the annoying sounds of WAAAAAAAAA.   WAAAAAAAA.  WAAAAAAAAA.
Ahhhhh.  Silence.   Silence if only for a short imaginary moment.
The WAAAAAAAAA,  WAAAAAAAA,  WAAAAAAAAA quickly broke through my delusions of exterminating the landscapers whose hands relentlessly lay on the leaf blower throttle.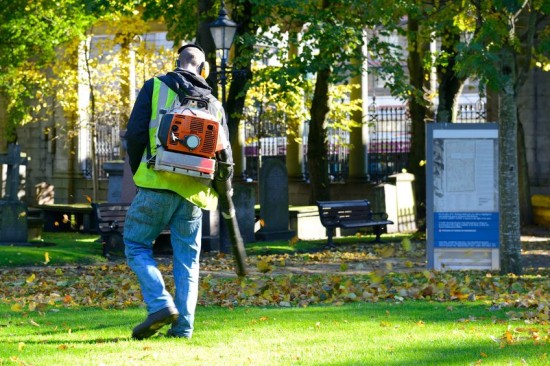 We live in a townhome.  One of the perceived benefits would be we don't have to cut the grass and take care of other yard work.  That sounds all fine and dandy until you realize you have no control over when the WAAAAAAAAA, WAAAAAAAA, WAAAAAAAAA actually takes place.  In case you've forgotten how absolutely annoying this sound is, click this link for a 19 second reminder.
Now before you tisk, tisk me, I must share with you this is not solely a fall hazard, or biohazard, in my neighborhood.  We experience the joys of that whirring sound for THREE SEASONS.  I know people like rooms like that, but sound tracks?  "Spring, summer, or fall all you've got to do is call.  And I'll be there."  (Yes, those dag blasted leaf blowers will be there) "Yes I will.  You've got a friend."  (With friends like this, who needs enemies?)  When James Taylor sang this song, I think he had a different sentiment in mind.
I guess I should be grateful I get to escape this racket during the winter.  The snow silences the relentless whir, so I don't have to suffocate the leaf blowers.  Leaf blowers people … not the landscapers.  I'm not a murderer, just a frustrated townhome dweller.
I've watched these workers as I wonder, what on earth are they doing?  The men stand in our backyard and blow grass clippings to nowhere.  Our backyard is shaped like a triangle, so I swear the landscapers sometimes are playing hide and seek.  They hide from actual work in our little triangle until their boss seeks them out.  I imagine in the thoughts of the landscapers they say, "If I make enough racket back here, my boss will think I'm working really hard."  Now, I'm not saying they don't work hard.  What I am saying is I've seen them blowing a whole lot of nothing to nowhere.
I know better than to pray for patience, especially on Thursdays when there's no escape from the prison of leaf blower landscaping torture.  Maybe I should initiate Trip From Torture Thursdays  as Stewie and I escape on some great field trip adventure.  Anything to avoid the WAAAAAAAAA,  WAAAAAAAA,  WAAAAAAAAA!
I have endured the torturous sounds directly under my window sill as I try to focus on some task that requires thinking and intellect.  It's nearly impossible to concentrate.  I'm wondering if I could request noise cancelling head phones from our association.  I could bring a doctor's notice that the WAAAAAAAAA, WAAAAAAAA, WAAAAAAAAA is diminishing my ability to work and has negatively impacted my hearing.  I could do that if I had actually been to a doctor and the doctor had actually said these things.  I completely made the diagnosis up, so I'm pretty sure my attempt to obtain free noise cancelling headphones won't work with my association.
Some communities have instituted noise ordinances banning leaf blowers or limiting the timeframes they can be used.  Hmmm.  Good to know if we ever move.  Gives new meaning to the real estate mantra, "location, location, location".  I wonder what my future realtor will think when I make it a "must have" on my list that leaf blowers not be used, or at least only used in the fall.  I can handle a season of anything icky – even leaf blowers.  Three seasons gets on my everlasting last nerve.
I've been annoyed by leaf blowers for quite some time.  What prompted me to write about them was my recent walk with Stewart.
The leaf blower operator was blowing the grass clipping particles right at me.  Ummm, obviously he hasn't heard of the safety precautions I saw when I looked up leaf blowers on the internet.  They are kind of like guns buddy … don't point them at people.  I know as a Christian I'm supposed to be nice, but that day I was irked.  (Is that a word?)  I know I gave him a look.  You know the kind.  "Buddy, you are pushing your luck."
Stewart and I continued on our walk around the block.   Leaf blower leach was hot on our trail.  He was sucking the life out of our walk as he latched onto our route and followed us around the block.  It was like one of those annoying scenes when you are out on the highway where the car to your right slows up and speeds down matching your speed no matter how hard you try to pass and get in front of them or drop back to slip in behind their vehicle.  The driver modulates his speed to match yours.  That's what leaf blower leach was doing to me!
I'd stop to bend over and pick up Stewie's business (the things we don't do for our pets), get grass clippings blown all over me as I was otherwise occupied trying not to get dog pooh on my hands, and think to myself "really buddy?".
I'd try to drop back to let landscaping leach get ahead of me, but nooooo.  He'd slip down a side street only to meet up with me again leading the way to get grass clippings blown all over me.  Some reunions we'd rather skip.  This guy was like that bad boyfriend you just could never seem to get rid of.  Your body language was saying, "go away pal" but he wasn't picking up on any of your not-so-subtle nonverbal communication.
Do you realize leaf blowers whir at 170 miles per hour?  How much noise can a leaf blower make before we yank it out of his hands and stomp on it until it's in tiny pieces?  Oh wait.  I would never do that.  I'm way too nice.  (Yeah, right!)  Oh but it's a lovely thought.  Back in the day, I might have stomped on the blower harder than an Irish clog dancer.  Clogs.  Now there's a weapon.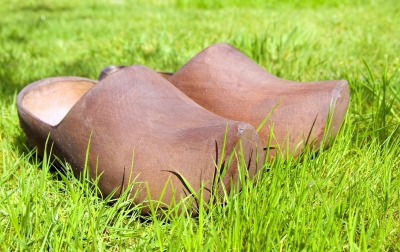 Before you go recommending anger management classes, let me reassure you these are just silly thoughts in my head to make us laugh.
What I actually did when I couldn't shake landscaping leach was start to laugh.  After all, the situation was rather absurd.  As I began to laugh, I laughed some more.  Who cares if landscaping leach thought I was crazy?  Maybe he'd stay far away from me the next time he crossed paths with me.  Laughter and liberty?  Bonus!
Really there's no call for concern yet.  If I start to walk Stewart while I wear a jumpsuit with my vacuum cleaner strapped to my back, well, that might be cause for concern.  If that happens, I recommend you walk on the other side of the street.  Feel free to hum,
"If there's something strange, in your neighborhood, who you gonna call?  Ghost Busters!"
Questions:
What gets on your very last nerve?
Have you gotten to a point where you can laugh about that irritating thorn in your side?  If not, how can you find humor in the midst of your irritation?
Because there are a lot of funny people out there …
Remember, "Friday's Finding Your Funny" is dedicated to good, clean fun! Know someone whom you would like to nominate? Submit the nomination in the "Contact Me" section of my blog including a link to the material.
That's all folks.  Go get your giggle on this weekend!