Today's Monday's Marinate we'll take a look at Obed-Edom and what transpired after he had been in the Presence of God.
(David) did not take the ark to be with him in the City of David.  Instead, he took it aside to the house of Obed-Edom the Gittite.  The ark of God remained with the family of Obed-Edom in his house for three months and the LORD blessed his household and everything he had. ~ 1 Chronicles 13:13-14
The LORD blessed his household and everything he had.  Everything.  How many of us want our household and everything we have to be blessed?  I imagine many of us would be like grade school children anxious to give our teacher the correct answer, as we wiggle in our seats, hand held high, saying "pick me, pick me".
For three months, Obed-Edom's family had the presence of God in their home.
Can you imagine what David must have felt when he heard reports of how Obed-Edom's family was blessed?
We know David heard of the blessings, because he eventually had the Levites consecrate themselves and collect the ark of the Lord after he had prepared a place for it.  (See 1 Chronicles 15:12)
We also know from Scripture Obed-Edom's family was forever changed after they resided in the presence of the Lord.  When David sent the Levites to collect the ark of the Lord, Obed-Edom's family didn't stay home.  They followed the ark of the Lord.
When God has touched our lives, we can't help but follow Him.
How did God bless Obed-Edom and his family?  We don't know all of the ways God blessed them, but examples are left for us in Scripture.  As we live in the presence of God, I believe He wants to bestow blessings upon us as well.
#1 Family Blessing
Let's look at 1 Chronicles 26:8 to get a glimpse into Obed-Edom's family life.
All these were descendants of Obed-Edom; they and their sons and their relatives were capable men with the strength to do the work—descendants of Obed-Edom, 62 in all.
In the genealogy of Obed-Edom, Scripture mentions again:  "For God had blessed Obed-Edom." (1 Chronicles 26:5) The blessing came in the form of a large family, 62 descendants.  There were many sons to carry on the family legacy.
Another blessing came in the form of his relative's abilities.  Obed-Edom's family was full of capable men.
According to Strong's, the Hebrew word translated capable is "a masculine noun meaning strength, wealth, army.  This word has the basic idea of strength and influence.  It's a word used to describe men who are strong for war, able to judge and possess righteous behavior." *
How many of us wouldn't want the same to be said of our sons and daughters?  As a parent (or other relative) we desire capable children.  We pray the children within our family would grow to possess righteous behavior.  We want them to have strength and be a positive influence.  We desire our children to make a difference in this world.
As we review the genealogy we also see Obed-Edom's family of capable men given positions of influence.  They were part of the divisions of gatekeepers (see 1 Chronicles 26:1). We'll talk more about their assignment momentarily.  For now, note the position of authority was extended to Obed-Edom's family, not just Obed-Edom.
We all want good things for our children.  When we take a look at the information below, let's factor in what the significance of our obedience is upon our children and the opportunities they will have in life.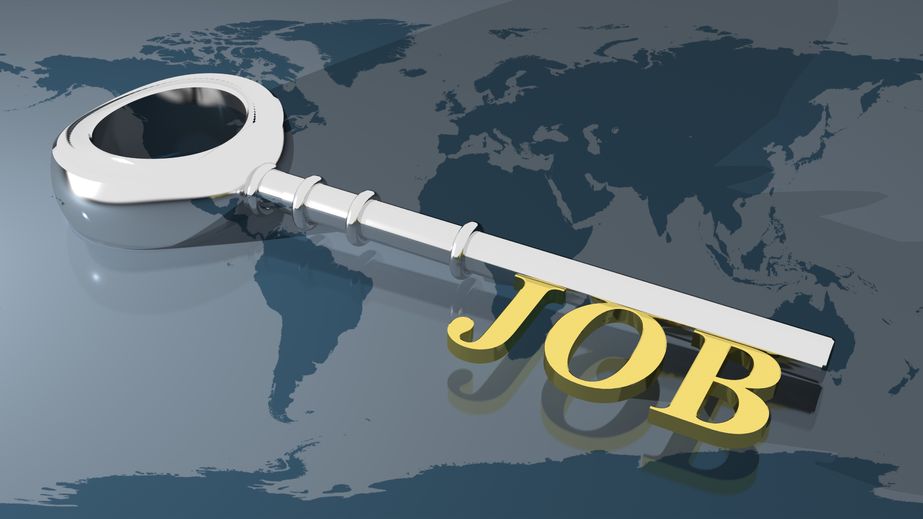 #2 Positions of Trust & Authority
Obed-Edom demonstrated he was a man who could be entrusted to hold occupations with authority.  God gave Obed-Edom positions of influence as a result of the relationship built in the presence of God.  Obed-Edom was also rewarded for his obedience to God.  As God learns He can trust us with little, He will trust us with more.  (See Luke 16:10)
You may be wondering where I am getting anything about obedience based on the Scriptures we have looked at thus far.
Obed-Edom was a Levite.  Wait a minute.  I thought our Scripture said Obed-Edom was a Gittite.  Instead, he took it aside to the house of Obed-Edom the Gittite.   Obed-Edom was both a Levite AND a Gittite.
Hang in there with me.  I got lost in all of this for days.  Let's try to navigate through this efficiently.
The Gittite mention refers to where Obed-Edom was from.  A Gittite is someone from Gath.  It's the same as us saying we are from – insert whatever town or region we grew up in.
In 1 Chronicles Obed-Edom is referred to as a member of the sons of Korah, a Levite of the branch of Kohath.  "As it happens, Numbers 4:15 specified that it was to be the Kohathites (like Obed-Edom) whose job it was to carry the ark on its journeys, and so taking care of the Ark of the Covenant was part of the religious duties of Obed-Edom, who by all accounts was a godly man." **   (See 1 Chronicles 26 for genealogy.)
The Levite reference deals with Obed-Edom's religious heritage.  Levites were responsible for transporting the ark of the Lord.  Obed-Edom knew how to care for the ark of the Lord.  He was authorized to handle the ark of the Lord.  By caring for the ark of the Lord those three months, Obed-Edom was obedient to his calling as a Levite.
Because of Obed-Edom's obedience, he was appointed positions of great influence.  The first position we will look at is gatekeeper.
1 Chronicles 26:15 says,
The lot for the South Gate fell to Obed-Edom, and the lot for the storehouse fell to his sons.
Earlier, we briefly mentioned the role of gatekeeper.  Obed-Edom and his family were entrusted with this important job.  Some of the definitions from dictionary.com for gatekeeper are:
A person in charge of a gate, usually to identify, count, supervise the traffic or flow through it
Guardian
The position of gatekeeper required great trust.  They were the guardian of their time protecting all within the city from enemy infiltration.   Much like White House security, gatekeepers weren't allowing anyone in without clearance.
I'm not sure Obed-Edom could have gotten closer than he did in his role as "God house security".  Obed-Edom was also doorkeeper for the actual ark.  (See 1 Chronicles 15:23)
A second position of influence Obed-Edom was appointed was as part of the worship team.
1 Chronicles 15:16, 21a
David told the leaders of the Levites to appoint their brothers as singers to sing joyful songs, accompanied by musical instruments:  lyres, harps and cymbals. …. And Mattithiah, Eliphelehu, Mikneiah, Obed-Edom, Jeil and Azaziah were to play the harps.
Obed-Edom was blessed with musical ability.  He played the harp in the Levitical worship band.  Much like our worship bands today, these men would have had influence.  Music is a powerful way to connect with God and Obed-Edom got to participate in helping people do that.
The third area of responsibility Obed-Edom was entrusted with was ministering to people.  Here's what 1 Chronicles 16:38a says,
He also left Obed-Edom and his 68 associates to minister with them.
I think about the influence our pastor has on the congregation.  The role of ministering to people is sacrificial and requires anointing from God.  The role of minister is a position of authority.  The influence is great; therefore, the trust required from God for this position is high.  Obed-Edom met God's ministry standard.  To him who has been given much, much is expected.  (See Luke 12:48)
A fourth area of responsibility Obed-Edom was entrusted with was the role of financial overseer.  God trusted Obed-Edom in an area difficult to trust many with – money. 2 Chronicles 25:24 says this,
(Jehoash king of Israel) took all the gold and silver and all the articles found in the temple of God that had been in the care of Obed-Edom, together with the palace treasures and the hostages, and returned to Samaria.
Obed-Edom had gained influence and was trusted to guard all the gold, silver, and palace treasures.
If you are anything like me, right about now you might be thinking how on earth did Obed-Edom perform all of these tasks?
As Obed-Edom's position of influence grew, so did God's grace to achieve the tasks at hand.  God prepares us for what He calls us to according to His purposes.  (See Romans 8:28)
Before we can get to a place where God delegates authority and influence to us, we must walk in God's Presence.  As part of our learning to know God, we begin to understand more of His desire for us.  Part of His desire, certainly, is we grasp how far and wide and deep is His love for us.  (See Ephesians 3:14-21)  God's demonstration of love helps us trust Him in areas of obedience that could otherwise feel daunting.
The more we grasp how much God loves us, the more we understand the significance of our obedient response.  Through our knowing and obedience, God begins to entrust us with responsibility as we are allowed to participate in His plan.
As our obedience to God grows, so does our influence for His kingdom.  He can trust us with more.  Promotion comes when we are obedient to the One who calls us.
There's a lot at stake.  The future of our families, our friends, & even complete strangers are on the other side of our obedience.
Lord, we submit our hearts to You.  Please help us achieve the level of obedience necessary for the level of promotion You desire to give us.  In Jesus' name, amen.
QUESTONS:
What lessons can we learn from the blessings God bestowed on Obed-Edom and his household?
What area of your life is God asking for your obedience?
What blessing could be at stake for your family if you are not obedient?
What blessing of influence might God want to give you as you demonstrate your obedience to Him?
Bonus points for you:  Does anyone know the significance of the South Gate?  (It's driving me crazy not knowing!)
(Names in parenthesis added for clarification)
*Strong, James, LL.D., S.T.D.  Expanded Edition Strong's Complete Word Study Concordance.  Chattanooga:  AMG Publishers, 2004.
** http://edgeinducedcohesion.wordpress.com/2012/06/05/personal-profile-obed-edom/