For this episode of Wednesday's What-Not, we will look at the difference we make when we serve others.  God gave me a powerful serving example to share with you.  The encounter changed me— forever.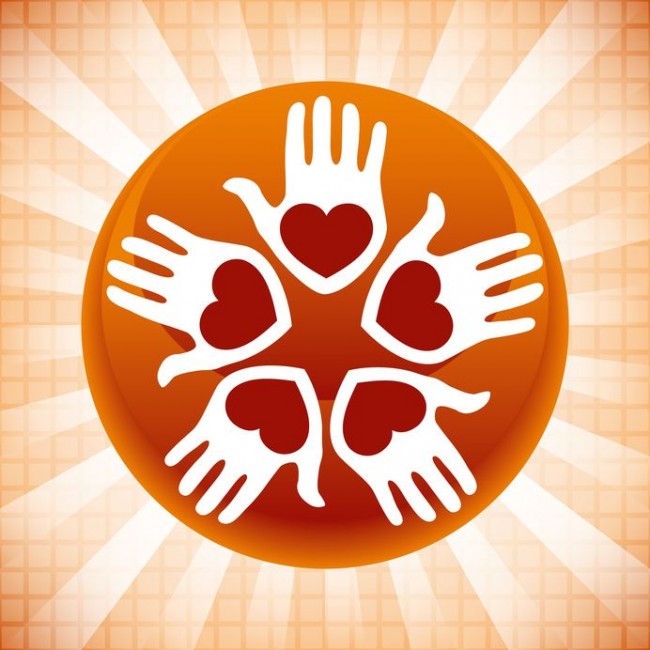 If you have ever doubted God cares about you, listen up.  I promise you.  He loves you.  He sees you.  He knows you.  He will go to great lengths to reach you.
How do I know?  This example and many more like it I have witnessed.
I was getting ready to head to Alabama for an important piece of business.  I knew I would not have time during the trip to go for a run.  I was trying to stay disciplined about my training.  Thus, I wanted to fit one last run in before I got too far off schedule.
Running helps me clear my head and is a great stress reliever.  It's good for my soul.  I was a little nervous about the trip, so that was another reason I wanted to go for a run.  I needed to stomp out some of my pent up nervous energy.
The time was approaching 5:30 in the evening and I still had much to do.  I was cramming the last minute run into an already chaotic schedule.  I hadn't packed, printed my itinerary, or picked up last minute incidentals I needed for my early a.m. flight the next day.
Still.  That run was not getting cut from the schedule.
I decided to run in a nearby forest preserve.  It was a beautiful day.  I wanted to step into the solitude of God's creation, rather than running on the street.  Remember, I was preparing for an important weekend and I wanted to have a meeting with God.
As I was approaching the forest preserve entrance, I debated whether to go get the incidentals I needed before my run, which was a little odd because my plan was to go on my run.  I thought in my head, "If I go to the store now, I might not get my run in."
I pulled into the forest preserve parking lot, but I didn't park.  I experienced a nudge to go to the store first and then go on my run.  I did a U-Turn in the parking lot and head to the convenience store wearing my running attire.  I normally would not do that.
Something nudged me to go to the store.  I have only been to this particular store one other time, even though it's relatively close to my house.  I pulled into the store parking lot and planned to do my shopping.
At this point, I should mention I am in a Bible study right now:  James Mercy Triumphs.  We have been learning about putting our faith into action as a result of studying the book of James.  God is faithful to teach us when we are studying His Word.
Let's proceed.
As I approached the store, a man approached me.  I wasn't afraid.  I was curious.
The man sheepishly asked, "I'm sorry to bother you.  Do you have any money you could give me, so I can buy some food?"
I live in the very far northern suburbs of Chicago.  It's not as if we have a lot of homeless people approaching us like when visiting the city.  I know homelessness exists in the suburbs. I'm just saying it is not typical to be approached by someone homeless in the relative safety of the suburbs.
I knew I was supposed to help this gentleman.  God had sent me.
I told the man I would buy him some food.  We walked into the store together.
I strongly sensed I was supposed to ask him his name.
I said as I extended my hand to shake his, "My name is Tracy.  What's yours?"
The gentleman looked surprised I asked.  He said, "My name is Dave."
I smiled and said, "That's my pastor's name.  I won't forget yours now."
We wandered down the grocery aisles as I asked Dave what he liked.  We selected what he needed and we went to pay.
As we were walking out of the store, I asked Dave if it would be okay if I prayed for him.  He seemed genuinely touched.
Before we prayed, Dave shared his story with me.  It was moving.  He touched my heart in a way it hadn't been touched before.   I've helped other people who have found themselves homeless.  This encounter was different.
Dave had been helping his sick mother.  She had recently passed away (within a few weeks of our divine appointment).  He didn't have a job, because he had been caring for his mother.  I'm not sure exactly how this happened, but he had been living with his mother.  When she passed, he ended up having to move from wherever they were staying.  My guess is she was getting housing assistance that went away upon her death.
Anyhow, here's Dave, a man who for all purposes should be grieving the loss of his mother in the safety of a home.  Instead, he was struggling to find food and shelter.
When Dave and I met, he had only been homeless for two weeks.  He was still figuring out what to do.  I'm sure his head was whirling with all kinds of uncertainty.
The thing that just about killed me was when Dave said this, "I'm sorry.  I probably smell bad.  I haven't been able to take a shower."
I wanted to weep right there on the spot.  Here's Dave, wondering where he's going to get his next meal, sleeping outside, and grieving the loss of his mother—worried about offending me because he smelled.  As I'm typing this, I weep.  This shouldn't be.
Again, a nudge.  My heart flooded with compassion for Dave.  I gave him a big hug in front of the store and I assured him he didn't stink.  Oh, Dave.  You didn't stink at all.  You left a fragrant scent upon my life, one which I will never forget.
There's power in touching others, treating people as any human should be treated:  with dignity and respect.  Our hands can be used to be the helping hands from God's heart.
I asked Dave if he believed in God.  He said yes.  I'm not sure if Dave had officially crossed the line of faith and accepted Jesus as his Lord and Savior.  I'm not sure, but he believed there is a God.
I told Dave God sent me to him.  I shared with Dave that God loves him.  God sees him.  God knows him.  God knows his plight.  That's why God sent me to THAT STORE, THAT DAY, AT THAT TIME.  I know Dave understood I wouldn't have been there, if God hadn't have nudged me to take a detour from my plan.
I touched Dave's shoulder as I prayed for him.  I don't remember the prayer.  That's a pretty good indication whatever was said was from the Holy Spirit and not me.  I'm sure God's words were ones of life being breathed right into the depths of Dave's soul.  Thank you for life-giving words, God!
After our prayer, I told Dave about my church.  Our main campus was just down the road from where he and I were standing.  I knew he would be able to get additional help there.  I'm not sure if Dave ever went to our church campus, or if our paths will ever cross again here on earth.  I do know I am honored to have met him.
We help others when we use our hands to serve them with the heart of God.  I wonder, though, how many of us consider how much we help ourselves, our very hearts, when we serve others from the heart of God.
I'm grateful God allowed me to meet Dave in that moment.  The hug we shared is one I will not soon forget.
I'll leave you with the last bit of Scripture we referenced on Monday.  It has new meaning to me, and I hope a new or refreshed sense of meaning for you as well.  Being the helping hands from God's heart is absolutely worth our personal sacrifice.  Let's not miss these moments!
Show proper respect to everyone:  Love the brotherhood of believers, fear God, honor the king.  1 Peter 2:17
Show proper respect to everyone.  Everyone.
Questions / Actions
Please join me in praying for Dave.  That He would never forget the time God showed Him that God is real, that God loves, and that God cares.  Also for practical needs to be met with food and shelter, a safe place for Dave to live and for a job that will use his talents and gifts God gave him.
How does the idea of being a servant for God change based on the above example?
What have you seen God do through helping hands – yours or others?
Have you ever been on the receiving end of helping hands?  How did that impact you?  How can you pay it forward?
Scripture italicized for emphasis.