Today's Monday's Marinate we explore why the shortest route isn't necessarily the safest.  Have you ever thrown a figurative tantrum, because you aren't where you want to be yet?  Maybe it was a literal tantrum (shhh we won't tell anyone).  Maybe you've gotten mad at yourself.  Maybe you've gotten mad at God.  What are you waiting for right now that you find yourself getting impatient about?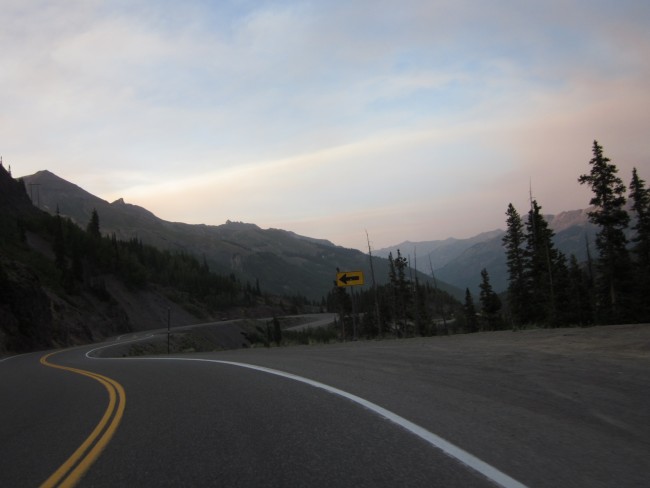 You're not alone.  The Israelites left us with plenty of examples of impatience.  They were impatient with their leadership.  They were impatient with God.  In the midst of the Israelites' impatience they would grumble and complain.  I imagine Moses was often fed up with the Israelites' whining and complaining, which only created more wandering about in the desert.
If you are not familiar with the story, God called Moses to lead the Israelites out of slavery from Egypt.   Israel had been in captivity 430 years.  God rescued them from oppression under the rulers of Egypt, namely Pharaoh.  God brought a series of plagues upon Egypt that forced Pharaoh's hand, which finally caused him to release the captives.
God called Moses to lead the Israelites to the Promised Land, the land of milk and honey.  Moses had his hands full.  If you have ever been in leadership, you know it's not always an easy job.  Moses was the middle manager of his day.  Imagine how squeezed he might have felt.  God instructed Moses to guide the Israelites to the Promised Land.  The Israelites didn't always like the direction and would question Moses' authority.  The Israelites would grumble and complain as they wandered around in the desert.  God would get angry at their insubordination. Then, Moses would plead to God on their behalf.  It was a viscous cycle.  (See the book of Exodus)
What the Israelites failed to see time and again was God's hand of provision and protection.  Often, we fail to see it too.  But God is not a mean ogre of a God who delights in delays as torture to His children.  If God isn't giving us something yet, He has a good reason.  Let's look at this Scripture.
When Pharaoh let the people go, God did not lead them on the road through the Philistine country though that was shorter.  For God said, "If they face war, they might change their minds and return to Egypt."—Exodus 13:17
God didn't lead Israel the shortest way.  He took them the scenic route, so-to-speak.  The journey took time.  Ultimately, 40 years.  While on the surface the shortest route might seem most logical, God knew what the Israelites did not.  They were not yet mentally strong enough to endure a war with the Philistines.  God knew if the Israelites faced too much resistance early in their journey, they would be tempted to return to captivity.  They might think, "I can't do this."   They might choose to run back to the life they had before—it wasn't freedom, but it was familiar.
There's a lesson in that for us.  Let's walk the path to freedom and stay off the well worn path of familiar for familiar's sake.  God knows what He's doing and it really comes down to trusting He will protect us and He will provide for us.  He'll do those in His perfect timing.
Before you get too mad at me, I have to be patient too.  I'll share a story with you.
Early in my walk I knew I was supposed to be in ministry.  I didn't know how, but I knew it.  God planted the seed of desire in my heart before it was rational for me to think I was qualified to do the job.  Here I was chomping at the bit, anxious to do something big for God, but barely able to digest what He was directing and guiding me to do in that moment.  He gave me a call, but He hadn't equipped me yet.
I was desperate to determine how to take action on the desire God had given me.  Especially then, I was a take charge kind of gal.  All those years of sales gave me a, "let's do this" attitude.  Wait?  What's that?  We've got goals to hit!
I scheduled an appointment with my then-pastor.  We met and I remember I was very frustrated with him by the end of our meeting.  His advice was sound; I just didn't know it at the time.  During our meeting, he told me to start serving.  Somehow, that wasn't good enough for me.  I kept myself composed even though I was mad inside.  "Really?  That's all ya got?  Start serving?"  (A few years later I shared this story with him.  I must have been a good actress, because he said he couldn't tell I was mad.  Whew.  Because I was seething inside.)
I went out to my car and true to my infant stage in faith proceeded to act like a big baby.  I pulled out of the church parking lot and drove far enough down the road so no one could hear me. I pulled over and started screaming at the top of my lungs.  My temper tantrum rivaled a two year olds'.  I was a blubbering mess.
I screamed at God, "What do you want from me?"
Right about now, I'm thanking God He is merciful.  Talk about insubordination!  I screamed at God out of anger and He didn't smack me down.  Instead, he humored me—literally.
The day after my temper tantrum, God led me to this Scripture:
Then they asked him, "What must we do to do the works God requires?"  Jesus answered, "The work of God is this:  to believe in the one he has sent."                        —John 6:28-29 NIV
The problem with my way of thinking was sometimes God doesn't want us to do anything.  In that moment, God wanted me to believe.  I laughed.  I laughed because God showed me how I had complicated matters.  Go figure.  His plan is pretty simple:  Believe.
I wanted to edit God's plan and cut to the chase.  I wanted to submit for publishing before God had fully written my story.  He had a lot to teach me.  He needed to protect me from myself and all that I didn't know.  He needed to make me mentally strong.  Just like with the Israelites, God needed to take me the circuitous route.  He had to prepare me for battle.  The enemy, Satan, wages war.  On our circuitous route, God protected me from the enemy as God rooted me in His Word.
It isn't always easy to see God's provision and protection.  If we are in a season of waiting for God's deliverance, ask Him to reveal His provision and protection.  Thank Him for what it is He is teaching you in your time of waiting.  It is powerful when we start to see God's delays as protection.  Let's end as we reflect upon this last Scripture for today.
 A man's steps are directed by the LORD.  How then can anyone understand his own way?—Proverbs 20:24 NIV
QUESTONS & ACTIONS
Have you ever had a temper tantrum with God, even if yours was more of a pout?  How did God walk you through that scenario?
How does your perspective change when you think of a delay as time to mentally strengthen you?
What is God speaking to you through our closing Scripture?
Scripture in bold for emphasis.