Today's Monday's Marinate we catapult ourselves onto the scene of two women, courageous in their labor of love.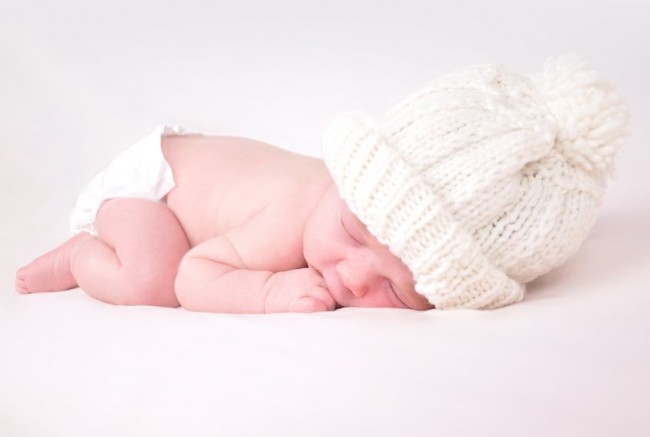 The king of Egypt said to the Hebrew midwives, whose names were Shiphrah and Puah,  "When you help the Hebrew women in childbirth and observe them on the delivery stool, if it is a boy, kill him; but if it is a girl, let her live."  The midwives, however, feared God and did not do what the king of Egypt had told them to do; they let the boys live.  Then the king of Egypt summoned the midwives and asked them, "Why have you done this?  Why have you let the boys live?"

The midwives answered Pharaoh, "Hebrew women are not like Egyptian women; they are vigorous and give birth before the midwives arrive."

So God was kind to the midwives and the people increased and became even more numerous.  And because the midwives feared God, he gave them families of their own. —Exodus 1:15-21 NIV
Questions create curiosity.  When our interest is peaked, we pause in pursuit of answers.
When I encountered our Scripture, the simple question I had was: Why are the Hebrew midwives' names mentioned?
It seemed odd two servant-women's names were emphasized in Scripture.  Often, women's names are left completely out of the Bible.  Women of great importance may be mentioned by name, but why these midwives?  What was significant enough about them to mention their names for us and others to read for all eternity?
To be clear, just because women's names are not mentioned as frequently in Scripture, does not mean women are unimportant to God.  Read the Gospel of Luke to see how much God is "for" women.  Not only that, but God oversees the care and protection of His daughters.  He calls us to look after widows, for example (see James 1:27).  He also calls husbands to love their wives as they do themselves (see Ephesians 5:28-29), meaning women are to be cared for and nurtured.
Back to our Scripture at hand.  All this to say, two servant women's names given honorable mention caused me to hover over our Scripture.  Who were these women?  Why were they given special space on the pages of Scripture?  Let's find out.
The Hebrews (Israelites) were in bondage to Pharaoh, king of Egypt.  This ruler was a different Pharaoh than the leader who reigned in the time of Joseph.  No longer was there special dispensation for an Israelite.  This Pharaoh didn't have a heart for the Hebrew nation.  Instead, he was an oppressive leader who feared Israel's population growth as they multiplied under God's hand (see Exodus 1:1-14).  Pharaoh was a literal slave driver.  Scripture says Pharaoh placed slave masters over Israel specifically to oppress the Hebrews (see Exodus 1:11).   The Egyptians were ruthless toward Israel (see Exodus 1:14).
The word "ruthless" in the NIV is translated "rigour" in the KJV of the Bible.  Rigour might not be in our everyday vocabulary.  Here's what Strong's Complete Concordance says about the Hebrew word perek translated rigour:  it's "from an unused root form meaning to break apart; fracture, i.e. severity:—cruelty, rigour."*
The Egyptians were set on cruelty.  The Egyptians were ruthless as we see demonstrated in Pharaoh's order to the Hebrew midwives.  "When you help the Hebrew women in childbirth … if it is a boy, kill him …" —Exodus 1:16 NIV
A midwife's role according to dictionary.com is "a person trained to assist women in childbirth."
Thus, Shiphrah and Puah were experts in ushering children into this world.  Their calling was to bring life.  Their captor demanded death.
Imagine the tyranny of this leader.  The midwives knew Pharaoh was a cruel character.  They knew the evil he was capable of carrying out.  Imagine yourself in their position.  Hitler is probably the closest we come to understanding tyrannical leaders.  What if Hitler ordered you to kill innocent children?  In fact, he did order the killing of innocent children.  That's the magnitude of what we are talking about when we look at the predicament Shiphrah and Puah have been placed in.
Like the story of Anne Frank and her heroic bravery, we see Shiphrah and Puah in a courageous new light.  They earned a place in Scripture, because they showed tremendous heroism on behalf of the Hebrew nation.  Much like our beloved Esther who courageously intervened on behalf of Israel, the midwives played a predominant role in Israel's deliverance when they disobeyed Pharaoh's direct order.
The midwives, however, feared God and did not do what the king of Egypt had told them to do; they let the boys live. — Exodus 1:17 NIV
The enemy tried to annihilate Israel, but God knew His daughters would play a significant role in Israel's deliverance.  Our two brave midwives feared God more than they feared Pharaoh's evil, oppressive, & cruel leadership tactics.
There's no indication in Scripture that Shiphrah and Puah were promised safe deliverance by God.  These brave women acted on their knowledge of God's character and God's Word.  They would have been familiar with God's precepts.  They likely knew the murderous story of Cain and Abel and the consequences that unfolded.  Thus, they knew God's view on murder and they would be disobeying their Almighty God if they obeyed Pharaoh, their earthly ruler.
They feared God enough to risk their lives.  They would have no blood on their hands. There was no guarantee their blood would not be shed if Pharaoh found out about the midwives' disobedience.
For now, let's pause with our protagonists' demonstration of tremendous courage in the face of pure evil.
Next week we continue our pursuit of the significance of Shiphrah and Puah and what role they played in our salvation story.
QUESTIONS / APPLICATIONS:
What is the most courageous act you have carried out for Christ?
What was the source of your courage?
Is there anything you presently fear more than you fear God?  Ask for God's grace and a holy boldness.
Note:  I encourage readers to verify what God teaches you through independent research.  I am a lay person, not a theologian.  As such, I do my best to validate facts and to share where I am presenting opinion.  However, I am not a biblical expert.  I am a student of Scripture like you.  Questions posed are sometimes used to create independent interest and exploration of God's Word.
*Strong, James, LL.D., S.T.D.  Expanded Edition Strong's Complete Word Study Concordance.  Chattanooga:  AMG Publishers, 2004.