Last Wednesday we looked at gratitude and how change of perspective is a driver, moving us from woe is me to worship.  When all I wanted to do in my heart was whine, I had to push pause and pray before disappointment turned to disaster.   Had the tsunami of my emotions not settled down, I would have missed rivers of experience coming together to work for the good of those who love God.  I would have missed a rooftop meeting He would later call me to attend.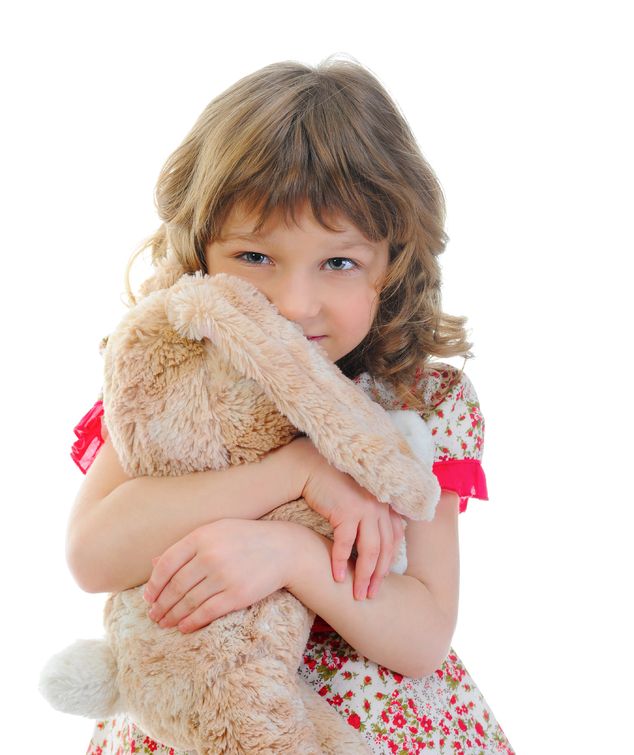 This Wednesday's What-Not we navigate several rivers of experience as their waters converge.
It is interesting to see what God is up to as He guides us on our journey.  Your journey is not my exact journey, but we can learn from one another and our experiences.  Certainly, we can relate in our humanity.  We all struggle.  We all falter.  We all fail.
Struggle reveals our strength.  When things aren't always easy, we see the stuff we are made of.  We see resilience.  We see perseverance.   We see character developed right before our very eyes, often our own as we gaze at our reflection in the mirror.
What does it mean to falter?  One of the definitions for falter according to dictionary.com is "to hesitate or waver in action, purpose, intent, etc.; give away."
I wish I could say I always jump in feet first, every time, right out of the gates.  I wish I could say I am immediately obedient to everything God calls me to.  Sometimes, I am.  Other times, I falter.  I can question and debate with the best of them.  You too?
Sometimes, my hesitation is honest.  We seek to understand.  But by delaying God's directives to us, what might we be giving away?  We might not ever fully understand what God is doing in our lives this side of heaven.  If we are His sheep and we hear His voice, we are called to follow where He leads. (See John 10:27)
We talked about character earlier, it's important we also trust God's character.  Where He leads us is good.  He guides us through the valley, to green pastures (see Psalm 23).  No need to falter—just follow.
If we don't falter, we might fail.
Reality check:  we all fail.  For a perfectionist in recovery, these words are tough to swallow.  Gulp.  YET.  They are liberating.  We ALL fail.  None of us gets it right 100% of the time.  In fact, if we don't make mistakes, we are probably playing our lives far too safe.  We could live inside a bubble, never stepping out to take a risk; therefore, never making a mistake.  But even in that, we fail.  Living safe lives, we fail to experience life abundantly as God desires for us.  Not only does He desire it.  He designed us for abundant lives.
Struggle, falter, failing.  What course is God charting?
One river we already traversed included treacherous rapids the enemy took me down in August.  I attended the Willow Creek Leadership Summit, and got pummeled by the enemy.  I'm not going to rehash that experience in detail.  If you missed it, you can click here to read about it.
God used the Leadership Summit to reveal and heal my insecurity issues in a deeper way.  (He healed some, and I'm sure there will be deeper depths to come!)  That experience included getting led to a book by Dr. Brene' Brown entitled Daring Greatly.  For today's writing, I plan to share an excerpt.  We may delve into this book more in the future.  If you desire to dare greatly in life, you might enjoy reading it too.
We will hold off the excerpt for just a bit.
The second river God didn't leave me shipwrecked on was the Joyce Meyer's Women's Conference in September.  Like I mentioned at the start of our journey today, God helped me to avoid a tsunami of emotion flooding to the point of flailing for my life.  Before you think, isn't that a bit melodramatic?  Ponder this.  When the enemy steals our joy, he steals our lives.  I could have let the enemy steal my joy.  Instead, I cried out to God and He reached in and plucked me out of the water before its' current took me too far off course.
Two rivers came together as they carried different elements to reinforce a point from our Father.  I'm not sure what you might struggle or falter with, but I imagine there is something lurking in all of us that God alone can help us navigate.  We all fear to varying degrees.  God knew we would and that's why He continually tells us in His Word not to fear.
My experience with God is He is full of grace.  He is patient with me in ways that I cannot fathom.  Part of God's grace is His gentleness toward us.  When I want to reprimand myself harshly, thinking "how could you?"   He softly steps in.  He isn't harsh like humanity can be.  He and I have grown to a place where His intervention is sweetly subtle.  I pray you are there or will grow to be there too.  I pray that God would whisper sweet words in your ear and you would feel His gentle, loving kindness.
I am grateful for the work God has done, and continues to do, in my heart.  God has given me a heart transplant.  Because of that, I feel more secure about who I am and how beautiful He has made me inside.  This is not a matter of pride.  Viewing ourselves as worthy is not prideful.
One of my struggles, the thing that could make me falter more recently, is how I view my physical appearance.   Because of the above, I know I am more than how I look.  I am what I am, as one famous spinach-eating fellow might say.  I am who God created me to be.  I am evolving to look more and more like who God designed me to be spiritually.
There is a physical aspect, mostly dealing with my weight, the enemy uses to tell me I am "less than".  I know I am more than a number on the scale, but still the number is reality.  The enemy wants to berate us.  God wants to guide us.
Saturday morning before the Joyce Meyer conference resumed, I had quiet time as I ate breakfast by myself.  Afterward, I felt the rooftop garden beckoning me.  I wanted to prolong my solitude before immersing myself in the throng of 15,000 high-energy women engaged in how to "Love Life".
I read my Bible for awhile.  Then I cracked open Daring Greatly as I continued reading where I had previously left off.
Dr. Brown conducted shame research and one of her participants made this comment, "These are my secrets and my fears, here's how they brought me to my knees, and here's how I learned to stand in my worthiness again." *
This quote struck me because one of the themes of the women's conference was that we are fearfully and wonderfully made (Psalm 139).  We are worthy because we are wonderfully made.
Pastor Andy Stanley had also spoken at the conference about comparison and how it is a sin.  Women compare ourselves to one another and those perfect images we see in magazines, no matter that they are enhanced.    Andy had us repeat, "There is no win in compariSIN."
Dr. Brown talks about whole-hearted living.  She closed out the chapter with a passage from The Velveteen Rabbit by Margery Williams.  Here it is:
"Real isn't how you are made," said the Skin Horse.  "It's a thing that happens to you.  When a child loves you for a long, long time, not just to play with, but really loves you, then you become Real."

"Does it hurt?" asked the Rabbit.

"Sometimes," said the Skin Horse, for he was always truthful.  "When you are Real, you don't mind being hurt."

"Does it happen all at once, like being wound up," he asked, "or bit by bit?"

"It doesn't happen all at once," said the Skin Horse.  "You become.  It takes a long time.  That's why it doesn't often happen to people who break easily, or have sharp edges, or who have to be carefully kept.  Generally, by the time you are Real, most of your hair has been loved off, and your eyes drop out, and you get loose in the joints and very shabby.  But these things don't matter at all, because once you are Real, you can't be ugly, except to people who don't understand."  **
I underlined the last portion.  During our rooftop meeting, God used it to speak to me.  Here's part of what I jot down on the page as I reflected upon the passage.
I read this and it must have touched a nerve, because I almost cried. This conference is about our beauty, how we are fearfully and wonderfully made.  Feeling ugly because of my weight is not an option.  I am not ugly except to people who don't understand.  God has made me beautiful.
I wept as I wrote the above, trying to hide my tears from any passers-by.  God wanted me to know I was beautiful to Him.  He thinks you are beautiful too.
I wrote a short prayer to God that said, Lord, I know you met me in this moment.  You timed it in Your flawless perfection.  I'm pretty undone.  Thank you, Lord, for loving me through this.
My hair may be rubbed off, my eyes might have popped out, but I have been loved by the One who loves me most.  I pray that you will know that kind of love too.  You ARE loved that way, but I pray you KNOW it.
God knew I needed to hear all of these messages for what He would soon call me to.  He loved me to it.  Because He loved me to it, I know He is going to love me through it.  I may struggle.  I may falter.  I may fail.  That's okay.  I'm living the abundant life and daring greatly.  Thank you Dr. Brene' Brown and thank You, Jesus!
Questions / Actions
 What do you currently struggle with?  How might God be using that experience to strengthen you?
What situations cause you to falter?  What would it take to step into them fearlessly?
When you hear the words "daring greatly", what dreams and desires do they bring to mind?  How can you take action toward God's dreams and desires for you?  How can you dare greatly?
* Dr. Brene' Brown, Daring Greatly (New York:  Penguin Group (USA) Inc., 2012), 109.
** Margery Williams, The Velveteen Rabbit (New York:  Doubleday, 1922)