This Wednesday's What-Not we look at a long-standing holiday tradition.   As traditions have tendency, its' roots reach back to childhood.  Fond memories motivate us to remember more of what we loved about our youth.  As we remember, we honor what's in our hearts when we create touchstones—experiences that ground us in who we are based on time honored traditions special to us.
One of my Christmas traditions started in adulthood, but its' seed was planted as a young girl.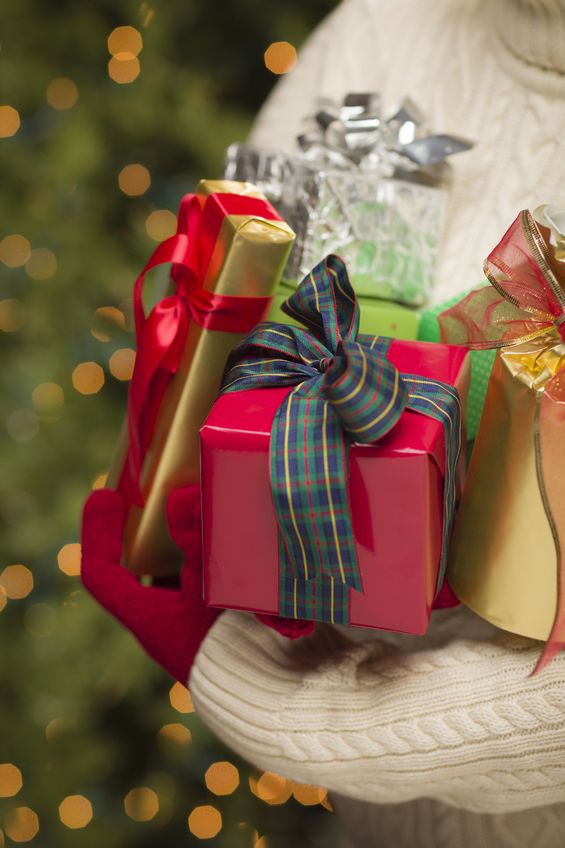 Virtually every year I watch The Sound of Music while I wrap Christmas gifts.  I took an unintentional hiatus from this tradition in recent years, which allowed me to gain new perspective on its' origin.  With fresh eyes, I saw scenes in a new light.
Several years ago, I wondered what prompted the tradition to watch the von Trapp's traipse about the mountainside, while I immersed myself in wrapping paper and ribbon.  As a child my family didn't watch The Sound of Music as we wrapped gifts.   No direct roots there.
I also thought, "This isn't even a Christmas movie.  Why do I watch The Sound of Music along with some of my holiday favorites?"   I wonder whether I am the only one ever curious about her motivations.
It was a bit perplexing.  The movie had no Christmas tree.  No miracle performed on 34th street.  No, "Merry Christmas you filthy animal!"  (I love Home Alone.)  No nothing of the sort.  Oh well.  Keep wrapping and singing, singing and wrapping.  Notice, I did not say rapping.  That would be The Sound of Music of a different sort.
I fell in love with The Sound of Music as a young girl.  I recall being caught up in the musical's magic.  I sat on the floor close to the TV.  Had I reached out my hand, I could have touched the screen on our TV console.  Julie Andrews mesmerized me with the melodies she sang.
Fast forward several decades. After my sabbatical from Christmas tradition, God revealed some of the musical's magnetic appeal to my heart.  I understand why The Sound of Music became an integral thread in the tapestry of my holiday tradition.
I find it intriguing to watch movies I watched as a non-Christian.  As I view these same movies from a completely different vantage point, I often see things I never "saw" before.
I believe God was in pursuit of my heart even as a young girl.  He captured my imagination through a musical.  He knew the notes would someday help me know Him and His pursuit of me.
What makes me think that?  What is Christmas, if not about Christ?  While I was wrapping those presents all the while not knowing Christ, and even long before that as a young girl, God reached out to me through a governess and seven children.  I had blinders on, so I was unaware.  It seems obvious now.
The governess, Fraulein Maria, was a nun seeking God's will for her life.  Maria was not certain whether God's will was for her to serve Him in ministry as a nun.  Perhaps, His will was for her to serve Him as she extended love to seven motherless children and a man with a broken heart.
God's message is clear if we review some of the dialogue.
Mother Superior inquired of Fraulein Maria from the convent, "How much have you learned while you have been here?  What is the most important thing in life?"
Fraulein Maria responded, "To find the will of God and go and do it."
"Even if it is hard?" asked Mother Superior.
Maria answered, "Of course, even if it is hard."
I did not see the wisdom of the message to seek God's will all those years I watched the musical.  I was busy following the Tracy plan.  I had blinders on.
But here's one of the beautiful things about God.  Actually, let's have Maria share it.
Fraulein Maria says, "When the Lord closes a door, somewhere He opens a window."
Somewhere He opens a window.
Thankfully, the Lord doesn't leave us stranded in our disobedience or our unawareness of Him.  In His mercy, He does not stop His pursuit of us.  If we repent, He opens up new opportunities.  He is a God of redemption and second chances.
We can run and hide from God's will, or we can pursue Him and His heart for us to see what brilliant plans he has drawn up uniquely for each of us to fulfill.
Mother Superior gives great council as she guides Maria with her words.
In Mother Superior's wisdom she says, "What you must find out is how God wants you to spend your love.  These walls were not made to shut out problems.  You have to face them.  You have to find the life you were born to live."
I wonder how many times God has reached for you or I, and we just haven't seen Him.  My guess is we would be astounded by the number.  Even when we are following Christ, leaning in, we don't always see or know He is there reaching for us.  He calls, "Follow me."
Let's celebrate Christmas traditions.  Let's pursue and honor Christ every day.  Let's ask Him how He wants us to spend our love.   Let's be generous with our love as we wrap the gifts He has given us, those people whom we love, with hugs as warm as woolen mittens.
Brown paper packages tied up with string …. The Sound of Music is one of my favorite things.
Questions / Actions
What is one of your favorite Christmas traditions?
How did it originate?
How has God pursued you?  If you are unsure, ask Him to reveal His pursuit of you.
Reflect upon 1 Thessalonians 5:16-18.  Rejoice always, pray continually, give thanks in all circumstances; for this is God's will for you in Christ Jesus. (emphasis mine)