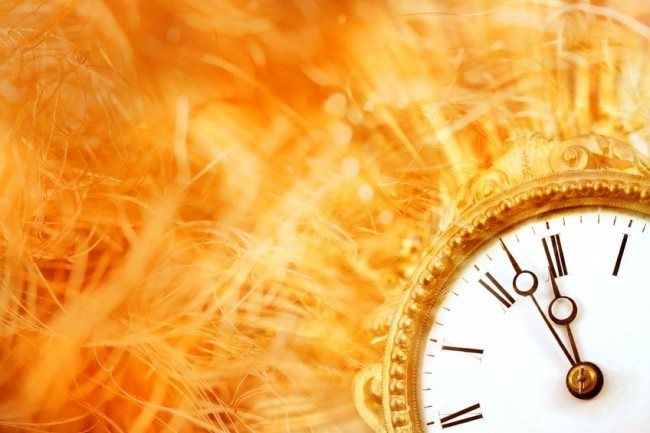 Over the last several Monday's Marinate's, we explored the lives of Beauty and Splendor.  These two Hebrew midwives exhibited great courage.  Had the midwives Shiphrah (Beauty) and Puah (Splendor) succumb to fear, Pharaoh's edict to kill all Hebrew boys during childbirth would have succeeded.  However, the midwives feared the Lord, rather than man.  They disobeyed Pharaoh.  Instead of following his illicit orders, they determined to follow God's edict to preserve life.
Without the midwives' acts of bravery, the Hebrew nation would have been destroyed.  Instead of death and destruction, Israel was sent a deliverer.  Moses was born into this era.   Moses led Israel to freedom from captivity in Egypt.  He met with God on Mount Sinai and received guidance for a nation.  Moses interceded on behalf of Israel in their rebellion and sin. He even influenced a young apprentice, Joshua, who would ultimately lead Israel into the Promised Land.  Moses, who might not have happened without the midwives' intervention, became a mighty man of God.
Pharaoh's murderous attempt to annihilate a nation of Hebrew men would not be Satan's only attack.  For, surely, Satan used Pharaoh in his attempt to eradicate Israel.  Much later, the enemy would again set a goal to achieve gendercide.  Once again, Satan would be defeated.
When we first started this journey, I wasn't aware we would be led to look at the enemy's attempt to eradicate Christ.  We celebrated birth announcements made possible by bravery.   As we travelled this road, God cleared a path to look at the midwives Shiphrah and Puah and see how, true to their names Beauty and Spendor, they would usher in our Christ in His Beauty and Splendor.
No matter how hard the enemy tries, he will not be victorious.  The battle has already been won through the blood of Jesus.  But for Christ to die for our sin, He must first be born.
This is how Jesus Christ was born.  A young woman named Mary was engaged to Joseph from King David's family.  But before they were married she learned that she was going to have a baby by God's Holy Spirit.  Joseph was a good man and did not want to embarrass Mary in front of everyone.  So he decided to quietly call off the wedding.  While Joseph was thinking about this, an angel from the Lord came to him in a dream.  The angel said, "Joseph, the baby that Mary will have is from the Holy Spirit.  Go ahead and marry her.  Then after her baby is born, name him Jesus, because he will save his people from their sins."—Matthew 1:18-21 CEV
If we consider ourselves Christian, we have seriously courageous spiritual blood coursing through our family lineage.  The Hebrew midwives weren't the only ones in our family tree who acted fearlessly.
Imagine Mary, a young girl excited to get married to the man she loved.  Suddenly, she finds herself pregnant—not by the man she is betrothed to marry.  The Holy Spirit impregnated Mary, an act in itself impossible to imagine when it is foretold her.  Mary must have told Joseph she was with child, for he learned of her pregnancy before they were married.  The story had to sound unbelievable to Joseph.  No virgin had ever birthed a child before.  While disbelieving, Joseph didn't want to dishonor Mary showing he truly did care about her. However, he wasn't prepared to care for her.  He thought she was carrying another man's child.
We know Mary was frightened and confused because the angel directed her not to be afraid.
"Don't be afraid, Mary," the angel told her, "for you have found favor with God!'—Luke 1:30 NLT
I can relate to Mary's fear a little bit.  While I—of course—never carried Christ and was not a virgin, I became pregnant with my son when I was unmarried.  As a young girl, I was very frightened for my son's future and mine.  What would we do?  How would we survive?  Who would want us?  Those were scary questions that loomed over my head as I wondered how I would be a good mother.  I was barely able to take care of myself.   Young, not knowing, and feeling very unqualified for the job, that's how I felt.  Mary might have felt much the same way.   It takes courage to be a mom of any child, but certainly to carry our Christ.
During a time when Mary could have been stoned to death as an unwed mother, she courageously stepped into her calling.  Mary brought Christ Jesus into this world and witnessed His first breaths.
Courage doesn't necessarily mean lack of fear.  We exhibit courage when there is a fear, yet we step forth boldly to abide in God's call He places on our lives.  Demonstrating courage in spite of our fear is a powerful demonstration of faith.
It took courage for Joseph to trust God's guidance to move forward in marriage to Mary.   It takes courage and character of a different sort to love and care for a child not your own.  That's what Joseph was called to do.
Imagine how frightening it must have been for Joseph to have an appointment with an angel.  Encountering an angel in your dreams is not your every day experience.  It might catch you a little off guard.   It might cause an "about turn" as it did in Joseph.  He was a good man (verse 19) in search of a good woman.  God reassured Joseph he had one through the voice of an angel.
The angel said, "Joseph, the baby that Mary will have is from the Holy Spirit.  Go ahead and marry her. …"—Matthew 1:20b CEV
God, in His goodness, also cast His vision for Jesus through the angel.  Joseph would be the earthly father figure to the Forgiver of our sins.
"…Then after her baby is born, name him Jesus, because he will save his people from their sins."—Matthew 1:21 CEV
Mary and Joseph both commissioned by God to care for our Christ.
So the Lord's promise came true, just as the prophet had said, "A virgin will have a baby boy, and he will be called Immanuel," which means "God is with us".  After Joseph woke up, he and Mary were soon married, just as the Lord's angel had told him to do.—Matthew 1:22-24 CEV
Mary and Joseph both courageously stepped forth into their calling, earthly parents of our Savior.
Unto us a child was born in a manger (see Luke 2:7).
The shepherds, too, needed great courage.  They would have to travel a long distance amid dangers lurking in the dark, a dangerous endeavor indeed.
An angel of the Lord appeared to them, and the glory of the Lord shone around them, and they were terrified. But the angel said to them, "Do not be afraid.  I bring you good news of great joy that will be for all the people. Today in the town of David a Savior has been born to you; he is Christ the Lord."—Luke 2:9-11 NIV
Isn't it just like God to send reassurance in advance of asking the shepherds to take action?  He sends encouragement our way so we can take courage even before He calls us.
 Suddenly a great company of the heavenly host appeared with an angel, praising God and saying,

"Glory to God in the highest,

and on earth peace to men on whom his favor rests."

 When the angels had left them and gone into heaven, the shepherds said to one another, "Let's go to Bethlehem and see this thing that has happened, which the Lord has told us about."—Luke 2:13-15 NIV
The shepherds needed courage before they journeyed to see the King.  God reassured them to step into their calling.  The shepherds would travel to Bethlehem to see our Savior.  They were called to go, to see the Messiah, and to spread the word about our Savior (see Luke 2:17)
Remember, if you are Christian, that courageous spiritual blood is coursing through your veins as well.  It took great courage for Mary to carry a child as a young virgin girl.  It took great courage for Joseph to heed the words of an angel and care for Mary and her child.  It took great courage for the shepherds to travel in search of our Savior.  They were seeking the One prophesied to save us.
As we celebrate and honor Jesus in all His Beauty and Splendor this season, do not let this fact escape us:  Christ the King was born so that He could die on the cross for the forgiveness of our sin.  His death gave us the greatest gift, eternal life forgiven for our sin.
Christ calls us to take courage.  Be bold and courageous.  Remember, Christ's blood courses through your veins.   Take courage and trust He will help you fulfill your destiny.
You guide me with your counsel, leading me to a glorious destiny.—Psalm 73:24 NLT
QUESTIONS / APPLICATIONS:
How does remembering Christ's blood courses through your veins affect your thoughts and actions?
Where is God calling you to take courage in the midst of fear?
How can you celebrate and honor Jesus this Christmas season?
What can you do to point others to Christ's Beauty and Splendor?  How might your action play a role in those individuals' assurance of a glorious eternal destiny?