Lately, we have talked a lot about words.  Certainly, God uses His Word—the Bible—to communicate with us.  However, God also helps us navigate turbulent waters with words whispered to us by the Holy Spirit.  He speaks softly spoken words from His heart to ours, as He guides us to safety.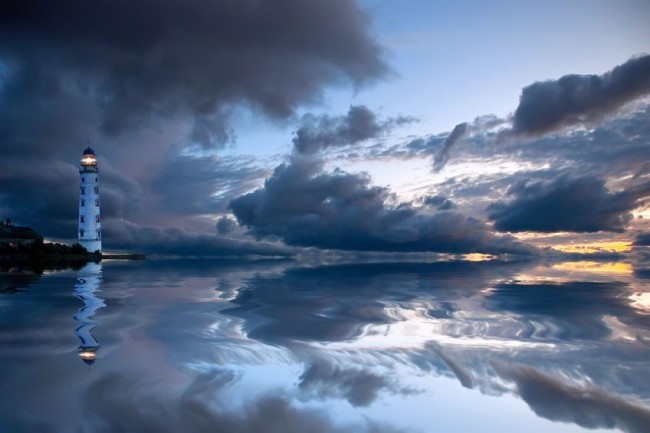 Especially as we train our ear to listen and hear what He has to say, we learn and grow in how to recognize His voice.  It's a pursuit I do not want to stop.  If you would like to grow in hearing God's guiding voice, ask for His assistance.  He hears our prayers, and He will help you.
The river of life we swim in has a gentle undercurrent that beckons us to listen to God's voice.  He gently tugs for our time and attention—not to drown us.  Rather, God desires to guide us safely to shore.  It may sometimes feel like we can barely hold our heads above water.  But remember:   He that has saved you will protect you.  You will not drown.  One of His greatest desires is that you would hold your head up high in the full knowledge and assurance that you are His princess and He is your King, enthralled by your beauty.
He then brought them out and asked, "Sirs, what must I do to be saved?" They replied, "Believe in the Lord Jesus, and you will be saved—you and your household."—Acts 16:30-31 NIV (emphasis added)
Believing requires trust.  If you have ever been hurt by someone who has broken your trust, it might not feel easy.  Know this.  God is trustworthy.  He is tender when the world can sometimes be harsh.  He saves us from others and even from ourselves at times.
It just occurred to me that you and I might not yet have a relationship based on trust—depending upon how we know one another.  I hope to earn your trust over time.  Let's look to God's Word to tell us about HIS trustworthy nature.
In you our ancestors put their trust; they trusted and you delivered them.  To you they cried out and were saved; in you they trusted and were not put to shame.—Psalm 22:4-5 NIV
God is trustworthy to deliver us too.  He will not let us be put to shame.
God saved us, in part, so He can help heal us.  He loves us.  He doesn't want us hemorrhaging on the inside.  We don't have to wait for heaven to receive God's healing.  He wants that for us in the here and now.
This Wednesday's What-Not we marry two words God has recently used with yours truly.  You are already familiar with them if you are a regular reader:  acoustic and new.
We will explore the concept of new in greater detail for future posts, but let's begin to look at a few interesting definitions for our little engine that could, N-E-W.  Now before you disconnect, trust me.  I know we all know the definition of new.  This is a device to slow us down and make us think.
Here are some definitions for new from dictionary.com:
of recent origin, production, purchase
having but lately or but now come into knowledge
having but lately come to a place, position, status
fresh or unused
other than the former or the old: a new era
We will look at the first two definitions today.
New Definition # 1:  of recent origin, production, purchase
You, oh precious one, were purchased.
We are saved because Christ purchased us.  With His purchase, we are made new.  We were sinners.  Now we are saints.
When He died on the cross for the forgiveness of our sins, His blood paid the price for our admission into His eternal kingdom (heaven).  No amount of anything we did or didn't do grants us entry to heaven, nor do those deeds keep us out.  We are not trespassing if we have asked Jesus to forgive our sin and lead our lives.  Instead, mercifully, our trespasses—sins— are forgiven and He grants us entrance into His eternal kingdom.
We discussed the topic of forgiveness at great length in this past Monday's post.  If you need to know more about God's free gift of forgiveness, here is that link.
If we confess our sins, he is faithful and just and will forgive us our sins and purify us from all unrighteousness. —1 John 1:9 NIV (emphasis added)
In the name of Jesus, let the truth of God's Word free you from any bondage of guilt or shame.
Now, let's look at the second definition of new.
New Definition #2: having but lately or but now come into knowledge
As we get out of the boat and walk with God, He enlightens us much like a lighthouse guides ships through a storm.  He is that safe beacon of light that helps us come into knowledge that will heal us.  He brings to us an awareness we would not otherwise possess.
We call them revelations:  those things we would not know if God didn't show them to us through His Word or other ways He chooses to communicate with us.
It's important to pause a moment for an imperative point.  Any healing journey with God has to start with a deep understanding of how much God loves us.  We have to know-as-we-know that He loves us.  Belief in His love, intimate and true, is where the root of our trust in God grows.  When we trust Him, it is then we can get out of the boat even in the midst of our fear.  He will preserve us.
The verses below are some of my very favorite in all of Scripture.  Like the Apostle Paul, this is my prayer for us.
 I pray that out of his glorious riches he may strengthen you with power through his Spirit in your inner being, so that Christ may dwell in your hearts through faith. And I pray that you, being rooted and established in love, may have power, together with all the Lord's holy people, to grasp how wide and long and high and deep is the love of Christ, and to know this love that surpasses knowledge—that you may be filled to the measure of all the fullness of God.—Ephesians 3:16-19 NIV (emphasis added)
We can't begin to fathom the fullness of the measure of love God has for us.  God's love surpasses our ability of knowing.
Knowledge and understanding comes to us in layers, revealed in His perfect timing.
God enlightens us with more knowledge of His love for us and others.
God enlightens us with a clearer understanding of who we are in Him:  His chosen, treasured, adopted, redeemed, forgiven children.
God brings us to deeper depths of healing as He enlightens us about the truth of our past, and His hope for our future.
God enlightens us in many other areas that come to us in layers.  He reveals Himself, His truths and ours over time, in measures and doses He knows we need and that He alone knows we can handle.
God recently brought me to a new level of enlightenment.
In past posts, there has been some discussion about the word acoustic and what it means—not the literal meaning, but what God is saying to me with His use of this word.
I now know.  He showed me.  We don't have time to fully explore it today, but this song holds a hint.  It's called Oceans (Where Feet May Fail) and is sung by Hillsong United.
I trust that God brings the right audience any given day.  Perhaps, there is an acoustic message for you as well.  Until we delve deeper, the hint held within Hillsong United's music will give us both something to hold onto.
Questions / Actions
How can you grow in your awareness of God's love for you?
Do you have difficulty trusting God or others?
How can you grow to trust God in deeper depths?
What is a new level of knowledge God desires to bring you to?
* http://dictionary.reference.com/browse/new?s=t, accessed 01-21-2014