The LORD is my shepherd; I shall not want.  He makes me lie down in green pastures.  He leads me beside still waters.  He restores my soul.—Psalm 23:1-3a ESV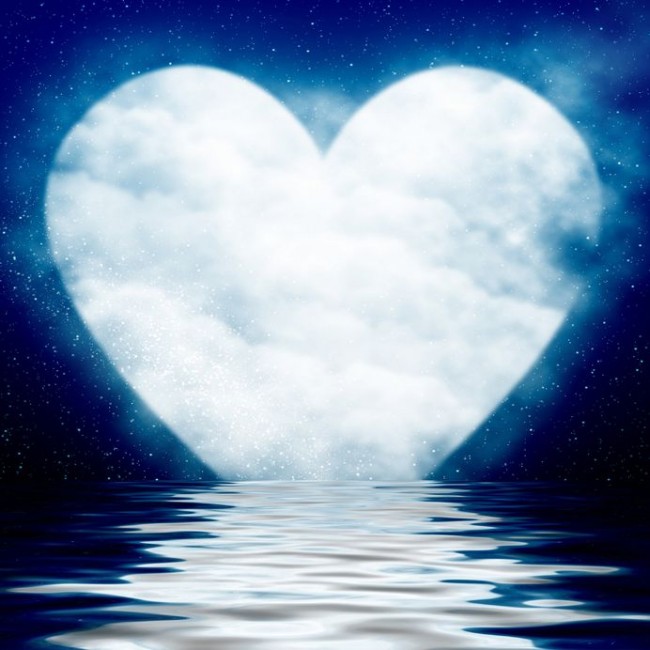 Last time, we left off with the song Oceans (Where Feet May Fail) by Hillsong United.  When we begin our healing journey with God, it can feel like the waves might overtake us.  Foreign.  Frightening.
However, God will not let our feet fail. When He calls us to a healing journey with Him, He stills the waters.
Notice the phrase He makes me in our Scripture.  Sometimes, God makes us lie down with Him.
He says,  Rest here my daughter, I have something for you.  I am your Good Shepherd and I desire to restore your soul.
True healing can't happen until we know the sweetness of our Savior.  Soul restoration requires trust.  It requires we entrust ourselves completely to Someone other than ourselves and our deeply entrenched coping mechanisms.  While letting go of ways we have unknowingly hidden from hurt is difficult, God reveals to us a better way.
He whispers gently, Let's look at something new.
We are still hovering over the second definition of our little engine that could, N-E-W.
New Definition #2: having but lately or but now come into knowledge *
This Wednesday's What Not we continue our investigation of God's desire to place His healing hands upon us.  He gives us new knowledge of areas in need of His healing.  He reveals the prescription for our heart.
Healing is hard work, but taking a sojourn of the soul infuses fresh new growth within us.  Sometimes, the soil of our soul needs to be tilled in order for true healing to happen.  Weeds encroach upon places God desires to plant seeds for growth.
The tilling of the soil of our soul is a testament of God's desire not to leave us with festering, infected wounds we might not even know exist.  If we do know a wound exists, we might not understand to what extent it affects other aspects of our daily living.   We can put a band-aid on it and think, "all better now" when in reality all we are doing is covering up the problem so that we no longer see it.  Out of sight.  Out of mind.
Hospitals have Infection Control Practitioners.  Their job is to minimize, contain, and prevent the spread of infection.  What makes their job difficult is that infections are often hidden.  And even once a wound is visibly identifiable as infected, the cause of contamination can be difficult to trace back to the original, problematic source.
Sometimes, that's how our wounded, infected places within our soul are—difficult to trace back to the original, problematic source.
Allowing God to touch those wounded places within me is relatively new.  I used to hide from the hurt.  Little did I know the hurt was there lurking all the while.  Until we heal, it always is.  That's why it's important we lean into God and let the healing happen.
This song is a great place for any of us to start.   It's called, Take Him to the Place by Aaron and Amanda Crabb.
Take Him to the place.  He's already there.  He goes ahead of us.
We can take Jesus to the place where the hurt happened.  He doesn't just want to contain the infection of our soul.  He's our Good Shepherd who desires to restore our soul.
Surely he took our pain and bore our suffering, yet we considered him punished by God, stricken by him, and afflicted.  But he was pierced for our transgressions, he was crushed for our iniquities; the punishment that brought us peace was on him, and by his wounds we are healed.—Isaiah 53:4-5 NIV (emphasis added)
Christ is our Healer.  He took our pain and bore our suffering.  He can bear the weight of our pain and suffering when we cannot.  And when He knows we can handle it, He will lead us to and through the healing process.  By his wounds, we are healed.
The healing journey is part of God's making us new.  There is something within each of us that is broken and in need of restoration.  Speaking from experience, we might not always admit it.  However, once we start to look at the truth and let the healing happen, we begin to be set free.  Once we begin to be set free, we are standing on solid ground—the foundation of which is God's love and truth.
New insights to our healing process are revelations the Holy Spirit shows us over time.  Because He will never overwhelm us, our healing often comes in waves.  I've healed.  And then I heal some more.  And then I heal some more as the Holy Spirit shows me all those places in need of His tender touch.
Just because I refer to His touch as tender doesn't mean the healing process won't hurt.  The feeling of pain tells us that we have an area in need of healing.  We have pain receptors for our protection.   But we are safe.  Remember, we are in our Healer's hands.  He will take our pain and bare our suffering.
I started by talking about a sojourn of the soul.  That is exactly what God recently called me to take with Him.  Like I said, it was new for me to let anyone into my past pain that deeply—anyone including God, and including me.  That's the tricky part about healing.  We don't always know we need it.
I felt God beckoning me to a 3 day sojourn of the soul.  He had been wooing me for awhile.  Preparing me.  Calling me to an acoustic session with Him.  Stripped down.  Intimate.  Listen.  As He unfolded His definition of acoustic to me, I knew I could trust He would be there to still the waters.  The waves would not overtake me.  God had profound things to say as He stilled my soul.
My sojourn of the soul felt completely safe.  Like our Scripture said at the beginning, God made me lie down with Him.  I don't think I'm supposed to get into specifics here, other than to say God had me peer into three areas of deep pain I had experienced.  There was such trauma in these events, that I couldn't remember all the details from decades ago.  Candidly, I didn't want to.  But even though I didn't want to remember them, they were there.
God showed me how those 3 major events had caused symptoms to manifest in my life, because I never healed from them.  How can you heal from something you won't allow yourself to see or feel?  (Again, not always intentional.)
God also showed me how the events were connected, how one thing tied to another, to another.  That's what happens when we don't deal with pain.  The infection gets worse.  It festers inside of us, even if no one ever sees it.
I am so grateful that God doesn't leave us writhing in pain, even when we think we're fine.  I wouldn't have recognized my need for deeper healing.  He knew better.
God gave me more gifts during our 3 day sojourn of the soul than I can touch upon here.  He allowed me to sob on His shoulder as I grieved, safely nestled with Him.   He slowly took me back several decades to peer into memories, recalling details – not for more pain, for healing to happen.  He took His time.  He didn't overwhelm me.  That's why we needed three days.  I don't know that I've ever felt so loved and so protected.  Nestled.  Safe.  God knew how hard it was for me to look at those things.  Those things I could never see, but definitely that shaped me.
He says, I'm right here, honey.  I'm holding you the whole time.  Nothing bad is going to happen to you.  Let's heal this.
And He did!
And He does!
He continues to heal.   He gives me an incentive, because He knows that will motivate me.
He says, Honey, this is also going to help others.
Okay, God.  I can do this.  I know you are here.  I will take you to the place.
Then they cried to the LORD in their trouble, and he saved them from their distress.  He sent out his word and healed them; he rescued them from the grave.—Psalm 107:19-20 NIV
LORD my God, I called to you for help, and you healed me.—Psalm 30:2 NIV
Thank you, Lord, for healing us into the fullest measure of Your wholeness.
QUESTONS & ACTIONS
Has God ever asked you to walk through a healing process with Him?
How did you handle it?  Did you run from the healing process or did you lean into it?
If you walked through the healing process, what blessings did God give you on the other side?
If you ran from the healing process, what might God be calling you to heal with Him?  Part of the healing  may require seeking outside assistance.  Search out a qualified pastor or Christian counselor to help guide you through the healing process.  And Remember, God is our Wonderful Counselor.
And his name shall be called Wonderful, Counselor, The mighty God, The everlasting Father, The Prince of Peace.—Isaiah 9:6b KJV
* http://dictionary.reference.com/browse/new?s=t, accessed 01-21-2014