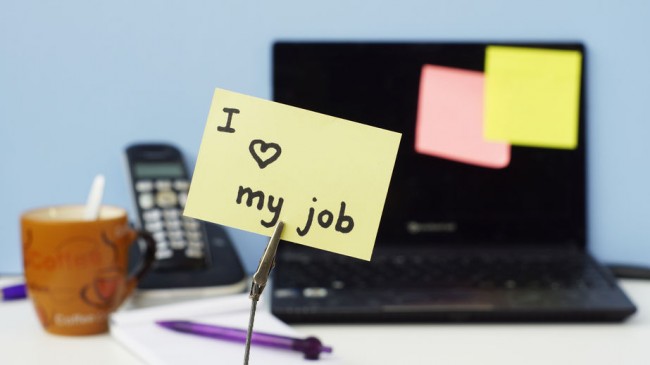 Last week we looked at our little engine that could, N-E-W.  We talked about the importance of taking God to the place where healing happens.  God alone touches tender places in our soul with surgical precision.    We are in His compassionate, capable hands.
The LORD is good to all; He has compassion on all He has made.—Psalm 145:9 NIV
He IS good to all.  He DOES have great compassion for His children, all whom He has made.
With that being said, I'm not going to kid you.  It takes courage for His children to step into the pain.  How do I know?  That's where I'm sitting, plopped down in the middle of it.  In the span of my lifetime, it's a relatively short sit.  We need only lounge long enough to learn what it is God desires to teach us.  It's not healthy to stay in a stagnant pool of pain either.
Embracing a short sit in the soothing salve of our Savior is easier when we know there is a divine purpose on the other side.
God desires to heal us, to make us whole.  He also desires us to help others on their healing journey.  When we share our stories, we share God's sovereign strength.  Our healing journeys point to the hope that is available in Him.  When we walk valiantly toward Christ's call on our lives, His victory is revealed.
He once told me that when I hide what He does in my life, I am stealing His glory.  He didn't have to speak to me twice.  Okay.  Won't let that happen again.  I was trying not to be prideful.  Nope.  That's false humility.
There may be a surgical procedure or two required, as we allow God to reopen our wounds.  But there is a time of recovery as well.  Recovery starts as soon as Christ's scalpel sets to work.  And then, before we know it, we're back on our feet ready to run the next leg of our journey stronger than we were before.  Our hearts are honed with a greater level of compassion for Christ's children.  Because He showers us with compassion, we have enough to share with others.
Today's Monday's Marinate we explore the third definition of N-E-W, as we chug up the mountain saying "I think I can.  I think I can.  I think I can."
I can do all things through him who strengthens me.—Philippians 4:13 NRSV
We can.  We can do ALL things through Christ.  He's the One who gives us strength.
He gives us the strength to set out on a sojourn of the soul.
He gives us the strength to step forth courageously into our calling.
He gives us the strength to rise to the position He calls us toward.
No place, position or status we are placed in is sustainable without His sovereign strength.
New Definition #3:  having but lately coming to a place, position, status  
As Christ takes us back to the place, the lyrics of the song say "Don't be afraid.  Let Him heal your heart."  When healing happens, God can promote us – not in some self-serving, success-driven fashion.
No.
In Christ's economy, a promotion looks quite different from the world's measure.  He promotes us to advance His kingdom.  He promotes us to extend His love and compassion toward others.
God's Word says, He who is first is last (see Matthew 20:16).
The greatest among you will be your servant.—Matthew 23:11
I was watching Chitty, Chitty Bang, Bang yesterday.  One of the characters was singing about the posh life.  My guess is many don't think the posh life of promotion equates to a life of servant-hood.
I have to become last and less in order to be promoted?
In a word – yes.
Some of you already grasp this and are fully on board with less of you and more of God.  Others may think that sounds crazy.  Who wants to go on a healing journey full of pain and then become a SERVANT?  Where's the glory in that?
Ahem.
It's not ours to have.  The glory is God's.
Having fallen hard from pride before, ouchey, oochey – no thanks, I'll fall into the arms of my Savior and ask Him to keep me humble.  I've actually prayed that God keep me on a short leash.  I want to do what He wants me to do.  I want to be who He wants me to be.  I want to serve whom He wants me to serve.  Why?  I trust God way more than I trust myself!
I can have the best of intentions and trip over the leash if it's too long.  I'm not very graceful.  But we've got a grace-giving God who helps us live out the call He has on our lives.
You might be thinking, "Gosh, this doesn't sound like very much fun.  Why would I want to be a servant?"
That's often the thinking of the world.  It's a great big, fat lie from the enemy that we should be self-serving rather than servants.  Some of my most joyful moments have been when God has let me in on His plans – big and small – to delight someone else.
The early church got it right.  We can too.
… (They) ate together with glad and sincere hearts, praising God and enjoying the favor of all the people.  And the Lord added to their number daily those who were being saved.—Acts 2:46b-47
That is quite a promotion!  They shared what they had to give.  They were blessed by God with glad and sincere hearts.  That's a promotion most of us would love to accept.  The value of a glad and sincere heart is immeasurable.
When we lean into Christ in obedience to Him, He opens doors of opportunity we wouldn't be able to on our own.  We enjoy His favor as He guides us in His wisdom to advance kingdom purposes.  And because He is such a generous giver, God extends favor to His children often solely to bring joy and smiles to our faces- and His.  He is sweet like that.  He cares about the little things in our lives, which often magnify the power of His favor.  His delight for us demonstrated in His attention to detail.
I've heard it said that the higher we are promoted by Christ, the lower we need to level ourselves.  Any amount of increase Christ pours upon us must be met with a greater amount of humility.  If I didn't think Christ was guiding me through each day, this thought alone would terrify me.
Awhile back, I almost didn't accept a promotion.  I was struck in terror.  It felt much safer to stay put where I was.  If I didn't get promoted, I wouldn't have to worry about falling.  Satan fell to pride and we know where that landed him!  But God doesn't want us bypassing promotion He desires to move us toward because we are afraid.  No.  That's not good either.  There I went again, wearing my crown as queen of over-correction.
A very wise teacher of God's Word I know reads a book on humility every year.  I think that is excellent advice.
Look for an even greater example Christ left for us.  He humbled Himself to die on the cross for the forgiveness of our sin.  Although He was fully human, in His divine nature He never sinned.  Yet He served us.  Let that sink in.
Yet He served us.
Any position we have as children of God, only comes as a result of the position He placed Himself in.  He died.  On the cross.  For us.  For us.
If that doesn't keep us humble, I don't know what will.
Seek the LORD, all you humble of the land, you who do what he commands.  Seek righteousness, seek humility.—Zephania 2:3a
Here are some great thoughts compiled on servanthood leadership.  Listen to the song and reflect upon the inspiring thoughts.  We all lead someone.  Let's lead well.
QUESTONS & ACTIONS
How do you define promotion?
Have you ever thought of servant-hood as a level of promotion?  How so – or not?
Have you ever struggled with pride?  How did you move toward a heart of humility?
What does it look like to seek humility?
Have you ever not accepted a promotion (God's call for you) out of fear?  If so, what can you do in the future to accept the call God places on your life?