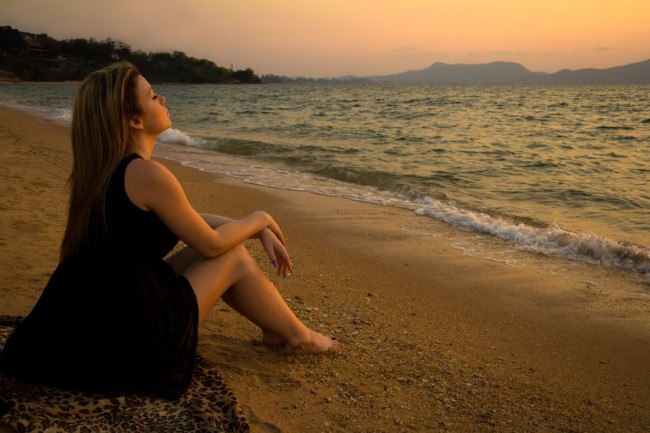 Marketers understand the importance of new.  How many commercials tout, "new and improved"?  Product positioning promises what was once good evolved into even better.  Consumers don't want to miss the opportunity to experience— to taste and see—product performance enhanced beyond imagination.
The product positioning professionals paid to understand what motivates consumer behavior often incorporate "fresh" into product packaging and promotional materials.  They know full-well we'd never be tempted to purchase something labeled "stale, used-up, and decrepit".   But fresh, on the other hand, motivates us to spend our money.  Consider these national brand slogans:
Subway®:   Eat Fresh™
7Up®:  "Fresh Up!" With 7Up®
Irish Spring®:  Fresh And Clean As A Whistle     (…Now say it without an Irish accent.)
Colgate® Oxygen Toothpaste:  Pure.  Fresh.  Clean.
Bounce® Dryer Sheets:   Fresher is Better.  Because Everyone Knows That.
Imagine if these slogans were to say:
Eat Stale. Everyone Wants A Little Crunch With Her Lunch
Drink Up!  There's Likely Bacteria Growing In The Bottom Of Your Cup
Putrid Pits Might Make Your Friends & Family Lose Their Wits
Stinky.  Rancid.  Skunk Breath – The Kiss of Death.
Sour Smelling Sheets Can't Be Beat     
Would we buy such products?  Of course not!  (Unless you are in need of a literal gag gift.)  Who wants stale, putrid, stinky, rancid, sour smelling, bacteria-laden products in her pantry?
We want fresh.  We buy fresh.  We become fresh.
Today's Monday's Marinate we explore the fourth definition of N-E-W.
New Definition #4: fresh or unused *
Merriam-Webster defines fresh as having its original qualities unimpaired as full of or renewed in vigor:  REFRESHED.  Not stale, sour, or decayed.  Not warn or crumpled.  Free from taint:  PURE.  Newly or just come or arrived.**
Some concepts struck me as I explored the ideology of fresh as it relates to our faith-walk.
"For six years you are to sow your fields and harvest the crops, but during the seventh year let the land lie plowed and unused.  Then the poor among your people may get food from it, and the wild animals may eat what is left.  Do the same with your vineyard and olive grove.  "Six days do your work, but on the seventh day do not work, so that your ox and your donkey may rest, and so that the slave born in your household and the foreigner living among you may be refreshed.—Exodus 23:10-12 NIV (emphasis added)
This Scripture is personally significant for a couple of reasons.
Awhile ago, one of my friends asked me what my name meant.
My response:  "Nothing."
I rambled on about how I wish my name were biblical and meant something significant.  Poor pitiful me.  "My name means nothing."  Imagine me saying this in the voice of Pooh's donkey friend Eeyore.  "Eee-Awww poor little Tracy doesn't have a biblical name."  But wait!  She just might.
My dear friend searched the internet for the meaning of my name.  She rattled off several concepts and then I stopped her in her tracks.
That's it!  I'm claiming that little nugget she mined from the web.
In the Greek, my name means harvester!  ***
Okay, so if you are not a geek like me, this might not excite you all that much.  But, geeks like me go Cuckoo for Cocoa Puffs with this stuff.
Greek, as in NEW Testament (to go along with our little "new" theme).
My role model, Paul, wrote the vast majority of the New Testament.  Talk about being made new:  Paul is the poster child and I always feel like if God used Paul after his history, God might just be able to use me.
I'm fascinated with the original Greek (and Hebrew) meaning of words.  (If you are new to the Bible, the New Testament English translation derives itself from the Greek language.)
Greek origin is the perfect source for the meaning of the name I now claim.
My grandfather owned a large farm.  Harvest was an important time.  Harvesters gather the crops, the byproduct of all their efforts, from previous seasons.
I desire to be a great harvester for Christ.
To be a great harvester for Christ, we need to sow seed He calls us to.  We are to love whom He calls us to love—everyone.  We are to do what He calls us to in our homes, workplaces, and volunteer activities.
There are seasons of extreme busyness, all carried out with God's grace.  We look back and we wonder how we made it through that season of life.  In our own power, we might not have (or those we love might not have!).
In order to be a great harvester, however, sometimes we need to rest.
God calls us to a day of rest every week.  In His wisdom He knows we need to invest our time in a day of rest.  It is an investment.  We get to choose whether or not we will deposit our time there.  If we do deposit our time, there is an interesting dynamic that plays out.
When we invest in our rest, God produces dividends on our time and investment outcomes improve.  When we refresh ourselves as we rest in Him, God generates His peace in us.  Where peace presides so, ultimately, does productivity.  Often, we are able to do more with less because we are well-rested and ready to carry out our calling.
If we don't take time for rest, we may turn out to be stale, putrid, stinky, rancid, sour smelling, bacteria-laden people.
The adage that we must be full to the measure of God's peace and love in order to extend it certainly applies here.  The more we are called to pour into others, the more we must set aside these sacred sabbaticals.
Even Jesus went up on a hillside to pray by Himself.  How much more should we?
Sometimes, God directs us to set aside an entire "seventh year" as we rest in Him and His purposes.  He pushes pause on what we are doing and calls us to a quieter season with Him.
I'm reminded of a friend who took a year's sabbatical from a prestigious teaching job to pursue writing her book.  She's not surrounded by students desiring to soak up the knowledge she possesses.  She's in a much quieter season with our Savior as He nourishes the soil of her soul.  Sometimes a silent season is exactly what the Great Physician orders.
My friend's year-long sabbatical will likely produce greater kingdom results than if she tried her hand at multi-tasking.
When we are stretched thin enough to snap if one item is added to our serving tray, a sabbatical may be in order.  Just because we are go-go-going, doesn't mean we are creating greater kingdom results.  We might need to courageously take that sabbatical as my friend did, slowing down in order to speed up and create a greater harvest for our Heavenly Father.
Recently, our Senior Pastor announced he is dropping his seed.  He's been planting and harvesting for 20 years at the same church.  God is calling him to a different season, perhaps a completely different field.  Others will harvest some of the seed God used Pastor Jeff to faithfully plant.  Whatever field he is moved to, he will probably be the beneficiary of seed sown by others before him.  Maybe he'll be called to a season on the mission field at some point.  Maybe he'll be called to Pastor a church in Colorado and my husband and I will move there and help him, relocation costs aside.  Hint, Hint.
If we are wise, we plant where God asks us to plant.
If we are wise, we sow when God asks us to sow.
If we are wise, we harvest when God asks us to harvest.
And if we are wise, we rest refreshed in our Savior's call to a sabbatical.
The manufacturer of Bounce® may have gotten the slogan most correct.
Fresher is Better.  Because Everyone Knows That.
We're in a race.  But it's not a sprint.  It's a marathon.  We need to finish strong and that's possible when we rest in our Savior's loving arms and let Him set our course.
Do you not know that in a race runners run, but only one gets the prize?  Run in such a way as to get the prize.  Therefore I do not run like someone running aimlessly.—1 Corinthians 9:24, 26a NIV
QUESTONS & ACTIONS
How can you allow God to refresh you, honoring His command to a weekly Sabbath?
Have you ever been called to take a "seventh season" off as my friend did with her year-long sabbatical?
If so, what did God accomplish in you during that time?
If so, what did God accomplish through you after that time?
Is God calling you to a season of harvest or rest?  What are you hearing from Him?
* http://dictionary.reference.com/browse/new?s=t, accessed 01-21-2014
** Merriam-Webster, I. (2003). Merriam-Webster's collegiate dictionary. Springfield, MA: Merriam-Webster, Inc.
*** http://www.sheknows.com/baby-names/name/tracy, accessed 02-24-2014