Recently, I've gotten stinking mad at the enemy of our soul.  I am sick of the lies he tells God's children.  I'm reminded of the playground taunt, "Liar!  Liar!  Pants on fire!"  We are not defenseless, helpless little humans.  Oh no, my friends, we are warriors for Christ.  Today's Monday's Marinate let's look at this battle we are waged in.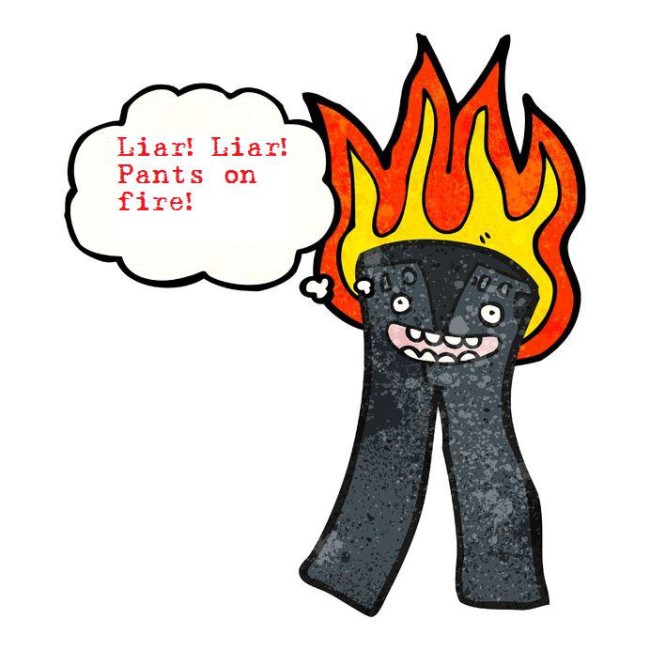 But let's not forget, Christ's victory has already been established.
Christ Jesus wins the war – hands down!  All we need is to lift ours up.  We are called to praise and worship Christ.  We were created for that purpose.  As we witness the power and glory of Christ, we lift up our hands in exaltation.  We celebrate Christ's victory over the dominion of darkness.
I have seen you in the sanctuary and beheld your power and your glory.  Because your love is better than life, my lips will glorify you.  I will praise you as long as I live, and in your name I will lift up my hands.—Psalm 63:2-4
When we praise Jesus through a storm, the enemy is left befuddled.
Satan likes to lie to us.  He tells us, "This situation will never change.  You will never see relief."
We knock the wind out of Satan's sails when we sing our sweet hearts out to an even sweeter Savior.
Satan thinks he's sitting on a high horse able to rule and reign.  But he is unable to usurp the power of Christ Jesus who will one day rid the earth of the enemy's attempts at death, destruction, lies, and evil.  The earth will be eradicated of the enemy once and for all.
Even now let's not forget God is sovereign.  He already sits in a place of full authority.  Christ is seated at the right hand of His Father (see Colossians 3:1).  Satan doesn't have control over anything.  His attempts are limited and thwarted through the power and the blood of the name of Jesus.  We need to know the power there.
Say it.  Aloud.  Jesus.
It will make the enemy flee.  It'll send a sting that says, "You better not mess with me.  I've got the power of Jesus arming me."
Until Christ's return, we are not left defenseless.  Pick up your swords, sweet sisters!
A holy indignation has been stirred in my spirit.  The irritation made fresh and new as I witness women thrashed about believing what the enemy says, rather than the reigning authority – God's Word.  I have not been immune to this myself.  We need to know the truth in God's Word.  We need to believe it!
I have found there is a slight problem with that.
If we don't know what is in God's Word, how do we know the truth?  If we don't know the truth, how can we believe it?
Here's a strong word of warning:  you are leaving yourself open to substantial risk if you don't know what's in God's Word.
The enemy will lie to you and you won't even know it.  Until it's too late.  You'll get tossed about like a rag doll and remain in defeat.
God's Word says, the enemy prowls around like a roaring lion ready to devour.  The enemy doesn't hold back because we don't know God's Word, he takes full advantage as he tries to devour us.  We don't have to let him!
I have been immersed in Priscilla Shirer's Gideon Bible study.  One of the lessons from the study was this:
The enemy is an equal-opportunity liar.  Extinguish his lies with the truth in God's Word. #LessonsFromGideon.
This lesson came about as a result of a conversation I had with a friend.  While we were discussing the study, she inferred she wasn't smart enough to read and understand the Bible.
Hmmm.
Big.  Fat.  Lie!
Of course the enemy tells us that lie.  Satan's knees are knocking as he trembles in fear we will open up God's Word and arm ourselves with our best offensive weapon.  Satan knows Scripture.  He knows what's in store for him.  He knows the weapons we will find when we dig into God's Word.
We find the belt of truth, where all Scripture stands at the ready waiting to be wielded by Christ's warriors.
You see, God's Word silences Satan.  The enemy will look for an easier target when you start effectively wielding God's Word.  Don't be an easy target.  Open up God's Word and let Him teach you how to defend yourself as you stand in the knowledge of His truth.
Jesus spoke God's Word aloud over and over when the enemy tried to lie to Him (see Luke 4).  Jesus continually said, "It is written."  Satan misquoted the context of Scripture when he was tempting Jesus.   Because Jesus knows Scripture, He didn't believe the deceptive slant Satan tried to use.  Satan knew he would be defeated if he couldn't somehow convince Jesus to believe half-truths, misguided interpretations of God's Word.  Satan's strategy did not work.
Christ left us a perfect example of how to defend ourselves.
It is written, I have the mind of Christ.  I can learn anything God desires to make known to me because with God all things are possible.  God's Word says Scripture is a sword that I should use for battle.
For the word of God is alive and active.  Sharper than any double-edged sword, it penetrates even to dividing soul and spirit, joints and marrow; it judges the thoughts and attitudes of the heart.—Hebrews 4:11-13 NIV
God's Word is alive and active and is even sharper than a double-edged sword.   God's Word gets to the truth of things.
Satan isn't on the up-and-up.  He is sneaky.  He slithers around like a snake to see who is not up to snuff.  Someone who doesn't know Scripture is easy prey.  Don't let him slither up to you with his lies.  Stomp on him with the truth contained in God's Word.
Hold up the shield of faith to stop the fiery arrows of the devil.  Put on salvation as your helmet, and take the sword of the Spirit, which is the word of God.—Ephesians 6:16b-17 NLT
From a practical standpoint, none of us starts off knowing and understanding Scripture.  It takes time spent in God's Word and an open, teachable spirit.  It's not about being smart enough.  God will meet you in the midst of the pages of His holy Word.  Listen to the words of Jesus.
I no longer call you servants, because a servant does not know his master's business.  Instead, I have called you friends, for everything that I learned from my Father I have made known to you.—John 15:15 NIV (emphasis added)
Jesus has made everything known to us.  Notice, he makes a reference to friends.  How does one become a friend of Jesus?  We spend time with Him.  As we spend time with Him, He teaches us.  He shows us Himself through his Holy Scriptures.
God is responsible for revealing His truth to us in His Word.  He already promised He would.  We are responsible for opening it up, asking Him to teach us, and being a good student as we listen to what He has to say.
Imagine trying to learn French in a day.  It would be doubtful you would master the language after only a few lessons.  It takes practice to become fluent.
Think of the Bible like a language you are learning.  Practice.  If you do, one day you will be fluent in the language of heaven.
As we alluded earlier, God also gives us His mind in order to learn and understand.  The Apostle Paul preaches,
For, "Who can know the LORD's thoughts?  Who knows enough to teach him?"  But we understand these things, for we have the mind of Christ. —1 Corinthians 2:16 NLT
If we possess the mind of Christ—and His Word says we do—we possess the aptitude to absorb and learn what Christ desires to teach us as we read the Bible.
The enemy's lie:  You can't read the Bible.  You will never understand it.
God's truth:  You have the mind of Christ.  Everything that Jesus learned from His Father has been made known to you.
You have a decision to make.  Will you believe the lies?  Or will you learn and believe the truth?
I pray you commit to learn all the precious facts contained in God's Word.
QUESTIONS & ACTIONS
What lie has the enemy told you?
What lie have you BELIEVED from the enemy?
What truth contained in God's Word can set you free?
Let's lift up our hands in worship as we listen to Praise You In The Storm by Casting Crowns.