Today's Wednesday's What-Not let's explore our dreams and what it takes to nurture and cultivate them.  We'll plant some dream seeds and watch them bloom.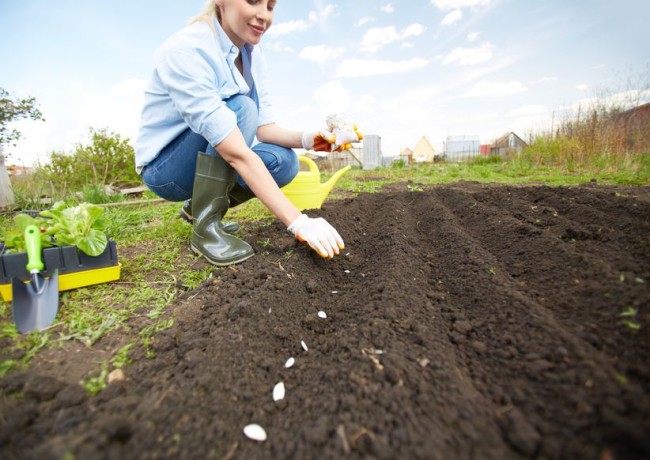 I've been called a dreamer.  It was not meant as a compliment.  In effect, I was told pursue the practical.  In other words, don't dream.  Don't hope.  Do the mundane dredge, dredge of daily living.  Sad.  Because we are designed for so much more!
Every great dream begins with a dreamer. Always remember, you have within you the strength, the patience, and the passion to reach for the stars to change the world.—Harriet Tubman
Ladies and gents, diminished dreams find their root in taunts from the enemy.  "That's impossible.  You could never do that.  Do you know what the odds are?   You're not smart enough.  You're not this or that enough."
Of course the enemy doesn't want you to pursue your dreams.  If you do, you might just change the world.  What difference could fulfillment of your dream make in the lives of others?
Consider what happens when we don't take steps toward fulfilling a God-given desire.  I don't know what those ramifications are specifically for each of us, but dreams not realized feel less than alive.  Life feels limp and languishing, rather than vibrant and flourishing.
The enemy forgets the truth we know about our dreams:  that with God all things are possible.  (See Matthew 19:26)
If God gave us the dream and desire, He helps us to cultivate it.  After all, He is a God of creation and completion.  He didn't leave the world half undone, barely created.   He finished His work.
His desire is for us to be out there changing the world, becoming difference makers in whatever way that looks like for each of us.  He's given us a unique fingerprint to impact our world and the people we interact with.  If our desires align with His will, He wants it.
Might I point something else out?  If we are told by others or the enemy we are not good enough, or we can't do something, perhaps the truth of the matter is we are a threat to the enemy.  People who live fulfilled lives always are.
If we're doing what we love to do, what God designed us for, we are a threat to the darkness.  Our light can't help but shine when we walk in the fulfillment of our dreams or actively take steps toward that direction.
A small interjection here:  this does not mean we will have perfect, easy lives without any resistance.  What it means is we are pursuing our life's calling with a passion.  That pursuit helps to sustain us through good times and bad.  After all, God is there.  He'll carry us through from glory to glory.
Recently, my husband had an interesting conversation with God.  It encouraged me.  I hope it encourages you as well.
Sam had posed a question to God about our trip to Nashville later this year.  Lately, we've been barraged with messages about Nashville, similar to our first trip together to Colorado.  Every time we turned around, there was some Colorado reference.
Sam inquired of God, "Why have there been so many references to Nashville lately?"
God said emphatically, "I am where your desires are!"
God is where our desires are!
Right now, our desires are for Nashville, to plan a fun trip to get away and connect.  God cares about keeping our marriage tightly woven.  Certainly, that would be in His will.  God wants to be there, even in that small dream as He helps us plan all the details.  I think He delights in seeing us have such fun with one another and others.
It's a small desire, but God is there.  How much more so is He present for the big ideas?
Another small interjection:  obviously, if our desires are sinful, God is not in support of those.  This post assumes our dreams and desires all align with God's will.
Where dreamers get a bad rap is when a dream stays locked up, potential squandered.
Every good idea, business start-up, new product, church revival, great art, literary masterpiece, and ministry – they all start with a dream.  Each contained a vision God cast to an individual who believed enough in the dream and themselves to take action.
The future belongs to those who believe in the beauty of their dreams.—Eleanor Roosevelt
A dream is just an idea if we never do anything about it.  The more we believe in our dreams, the more we will take action to fulfill them.
I'm not suggesting we go off half-cocked, guns blazing to fulfill our dreams.
Step 1 to Realize Your Dream's Potential
I suggest we stop and pause FIRST.   Prayer is a step that should not be skipped in the pursuit of our dreams.  God will help us understand what His desires for us are when we ask Him.  Step one is to seek God.  This step should never cease.  We won't get too far astray if we seek Him throughout the process.
God confirms our calling.
God guides our path.
God opens doors.
God gives ideas and inspires.
God encourages.
God grows our dependence upon Him, who is trustworthy in ALL things.
Step 2 to Realize Your Dream's Potential
The second action to realize your dream's potential is to be obedient.  If God tells us to do something, we need to do it.  No arguing.  No debating.  We're not lawyers negotiating a plea bargain.  He is God.  Sovereign.  In Charge. All-Knowing.  He is just.
Obedience is nothing to fear (but I get it).  I used to be afraid to do what God said, because I gauged God by man's standards.  God is not like man.  He is not going to body slam us into submission.
I can still slip into fear from time-to-time, but then I remember everything God has done in my life.  He hasn't left me stranded.  Not ever.  Not once.  If He asks me to do something that I feel takes courage, I need only to tap into His.
God loves us.  Obedience comes down to understanding His character.  He is good.  If God asks us to do something, it is for our good and/or the good of others.  He will even help us to be obedient to Him.  If we don't know how, He patiently teaches us to trust Him enough to do what He says.
If God has given you a big dream, fear not.  He is with us from beginning, middle, and the never-end of eternity.
We won't necessarily understand what God asks us to do, either.  If it doesn't make sense, it may very well be from God.  We don't grasp all of His ways and His purposes.  We're not working from His perspective, a full awareness of the plan to reach our potential.
Our obedience brings God's blessing and favor.
Parents:  Do you reward your children when they don't listen to you?  You love them.  Yes!  But do you reward them?  Probably not.
God wants to open doors.  He wants to pour His blessing upon us.  But He has to make sure we can handle it.  If we can't demonstrate we will listen to what He tells us, we could damage ourselves and others in the pursuit of our dream.   Thus, He takes care.
Often, realizing our dream is a journey.  It takes many small steps of obedience to reach our fullest potential.  I think that's by God's design.  He's bringing people and experiences together, little-by-little, until we are each prepared to see our dreams bloom.
Step 3 to Realize Your Dream's Potential
Who we hang out with matters—especially in the pursuit of our dreams.
Remember those nay say-ors we talked about earlier?
Imagine having negative words spoken into our lives on a regular basis.  Not very encouraging.
It's like swimming against the current.  We're not going to get very far.  And if we do make it to our dream destination, we're going to be exhausted, perhaps carried a bit down river.  It requires much more work on our part as we hike back to where we should have been in the first place, if only we had been able to swim directly across the river.
Or had a group of people on the other shore with a rope help pull us to safety.
We need that secure net of people.  God places them in our path, so they can help pull us to shore with their words.
"This way.  This way.  Hold your head above the water.  Yes!  Just like that.  Keep swimming.  You can make it!"
We need to surround ourselves with encouragers: people who believe in us and our dreams.  The difference?  A dream achieved verses a dream lost.
Not only should those we allow to influence our lives be encouragers, they need to be moving forward toward a dream themselves.
We are to help people who are stuck, but I wouldn't advise allowing them to speak into your life.
We should obtain council from people in pursuit of God and the dreams He has planted in them.  Why would we let someone give us advice that isn't going anywhere with God?
We shouldn't.  We should seek wise council as we step further into our dreams.  Ask God who those people are for you.
To achieve our dreams we pray always, step out in obedience to God, and surround ourselves with the right influence.  Let your dreams bloom for many seasons, my friends!
QUESTIONS & ACTIONS
What dream has God planted in your heart?
What steps can you take to make your dream bloom?
On a scale from 1-10, how difficult is obedience to God for you?
Who are your encouragers?
If you can't list any encouragers today, pray that God brings encouraging relationships into your life.
How else might you surround yourself with encouragers?
I would love to hear how God helps you realize a dream!