Today's "Friday's Finding Your Funny" takes us to a treasure trove of saving.   
Recently, someone asked where I find inspiration to write.  Often, creativity begets the creative process.  I stumbled upon a song by Smile Empty Soul entitled Jesus is the Manager of Wal-Mart.   (Warning – one swear word.)
After I listened to the song, I giggled as I considered:  What would happen if Jesus WERE the Manager of Walmart?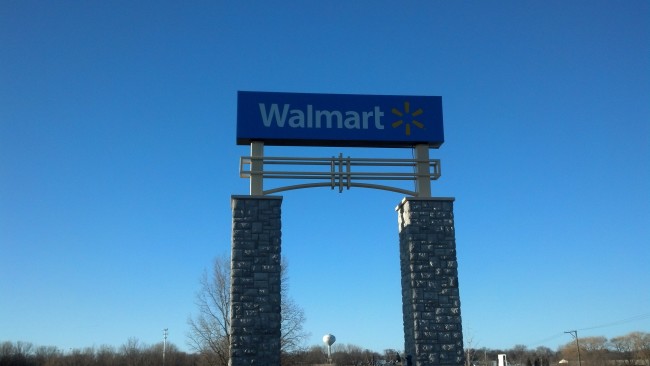 Thought contemplated, I was convinced a field trip was in order.  Sam and I travelled to a nearby Walmart with the sole intention of digging in the place of all-things-good-deal to find where the divine would make a difference.
What if the Master of Management got a hold of this place of purchases for a pittance?
If Jesus were the manager of Walmart…
He would hire all the greeters back in full force.  Of course Jesus wants everyone to feel welcome as they walk through the doors of any establishment He manages.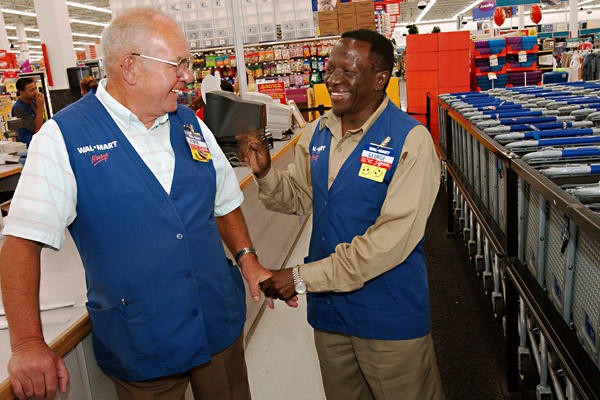 However, instead of handing you a cart, the new greeters' job description requires they reach in for that holy kiss the apostle Paul talks about.  (Darn you Paul!)
"Come here my brother.  Welcome, to Walmart!" the greeter says emphatically as he leans in to give you a big smooch on the cheek before you can calculate what's about to happen and dodge the kissing disaster.
After all, it's a bit awkward to get a smooch from a perfect stranger – even if he is a saint among shoppers.
Brother or not, you better back off buddy!  Your lips aren't getting anywhere near my cheek, unless Jesus tells me I have to let you greet me with a kiss.  Just sayin'!  The way I see it…  this has to be a voluntary program.  Some of those greeters may just be a bit overzealous.
I say, "Give me my cart and get out of the way, before I ram it into the back of your heels."
All's fair when I'm dodging a kissing disaster.
I wonder how that will hold up before the judgment seat.
Honest, Jesus.  It was an accident.  I didn't mean to ram the back of his heels.  Really.  It was an accident.  Drat.  Why do you have to know what I'm thinking?  Okay.  So it was completely on purpose.  You know I'm a germ freak. (And I seem to like to justify too.)  I can't have him kissing my cheek.  Do you know how much bacteria is in a person's mouth?
Jesus' response, "As a matter of fact, I do."
Sigh.
Maybe I better rethink my response.
"Hello my brother.  It's so nice to see you too," I say as I ever so sweetly offer my cheek.
If Jesus were the manager of Walmart…
there would be way more fish.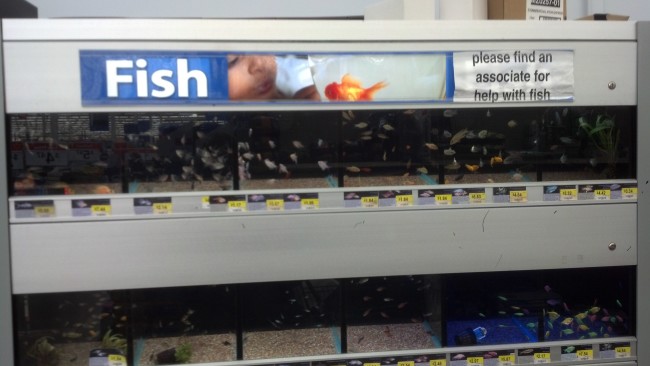 How many tanks would it take to fit 5,000 fish anyhow?
And don't you think the fish in Jesus' tank would be much bigger?  I do.
Although, I have seen people eat gold fish who seem completely satisfied.  (Gag!  $10 is not worth it!  God is a God of provision.  There is a much easier way to earn 10 bucks.  I don't care if you are a college student.)
More square footage per store would definitely be needed in Jesus' Walmart.
He would have His assistant manager, Peter, help with all the details of store redesign.  After all, they don't even have a place to hang the big nets.  Those little fish dippers?  Phhhh!  Those would be useless in Jesus' Walmart.
Parents, you'll also be glad to know, these fish won't die a day after you bring them home.  Jesus will insure Little Nemo survives for all of eternity, or at least until you decide to eat him for dinner.  Sushi anyone?
If Jesus were the manager of Walmart…
he'd hire his half brother, Jude, to work in the music department.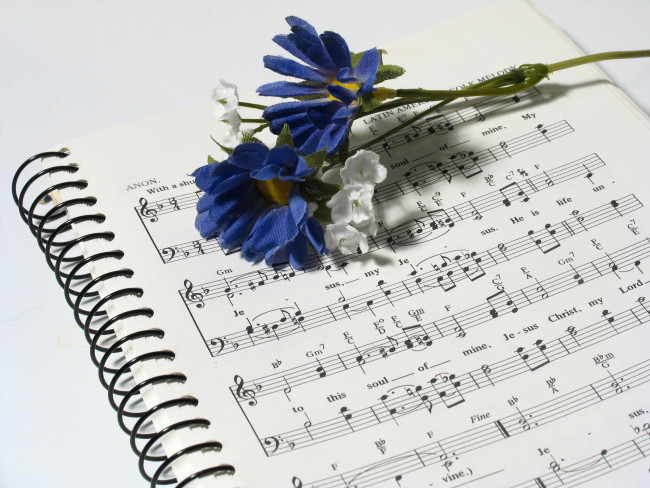 Like most siblings, they enjoy teasing one another.  It's all in good fun.  Don't worry.  In families, these things just happen.  Older siblings kind of rule the roost.  (Can you guess who is an older sibling?)
Layer on the older sibling status the fact that He's Jesus.  And I'd say He has a bit of the upper hand!
Poor Jude.
Jesus would arrange to pipe in "Hey Jude" every time his brother was scheduled to work.  Not just once.  Continuous replay.  Over and over and over.  "Nah, nah, nah, nah-nah-nah-nah, nah-nah-nah-nah.  Hey Jude."
Jesus might even announce over the intercom…
"Hey Jude, how's that sale going?"
"Hey Jude, who is hot in country right now?"
"Hey Jude, can you give that customer a hand in aisle 7?"
"Hey Jude, can you come here?"
Frustrated, Jude would leave his post to meet his older sibling.
Sitting across from Jesus' desk, Jude seethed.  Finally, he just had to say something.
Jude asked, "Jesus, could you PLEASE stop with all the 'Hey Jude' references?"
Jesus would smile as he leaned over the desk, "I was only waiting for you to ask.  Ask and you shall receive."
Jude responded, "Really, Jesus?  Really!   You are getting under my skin more than that song.  I'm telling mom."
Jesus would say, "Go ahead.  You know mom will take my side.  Remember that wine incident?"
Some fights aren't worth battling.  Give it up Jude.  Go commiserate with James.
 If Jesus were the manager of Walmart…
there would be no need for barcodes.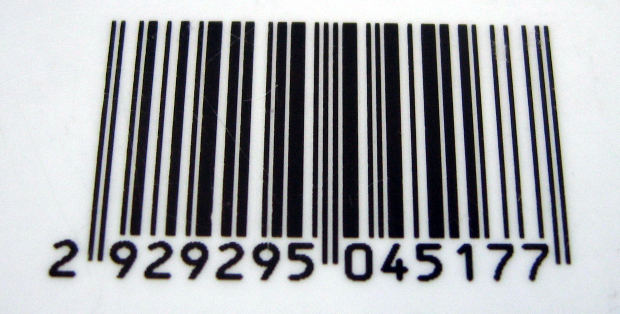 Remember, He is the Inventory Master.
After all, He accommodated for all the animals upon the earth.  Imagine if He would have miscalculated requirements when He instructed Noah to build the ark.  Mr. & Mrs. Giraffe? Sorry, you take up too much head room.  We're going to have to throw you overboard.  Of course that would never happen.  Jesus knows what He's doing.
If Jesus can count the hairs on our head, I'm pretty sure He can handle Walmart's inventory management system.
Jesus is never a moment too soon.  Jesus is the originator of "Just in Time" inventory, so there would never be wasted shelf space due to lack of inventory turns.
Heck, Jesus would have shelves stocked full of new products.  After all, He makes all things new.  Your favorite brand of cereal just got better.  Now it doesn't even have calories.  Miracles do happen.
Jesus would keep the UPC system, but He'd bring new meaning to it.  No longer would we refer to "Universal Product Codes".
Nope.
If Jesus were the manager of Walmart, He'd institute His UPC system.
Under
(the)
Power
(of)
Christ
Much more effective.  Much.  Your favorite brand always in stock, even if it is on sale.
If Jesus were the manager of Walmart…
there would be no more fashion faux pas.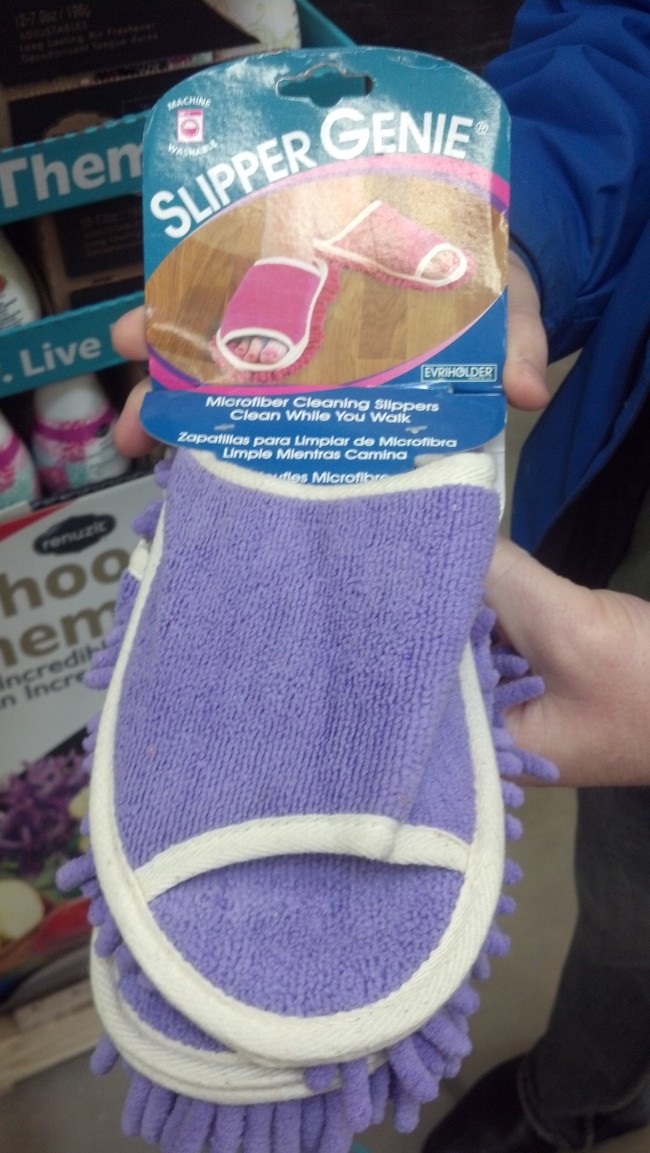 Long gone would be purple fuzzy slippers scrape, scrape, scraping across the now-shiny Walmart floor.  Patrons too put out to put on shoes as they drag their feet down aisle upon aisle in their matching purple pajamas.  (At least they match.  That's not always the case!)
Those shaggy slippers served a purpose.  The floors sparkle after an encounter with the original Swiffer® sweepers.  But God won't need those.  He cleanses every spot and blemish.  I'm sure He can handle any buffing required.
What about those fashion faux pas that leave nothing to the imagination?  You know the kind.  It's almost as good of a guarantee as Walmart's savings promise that you'll run into someone who should have put something on before leaving the house.  Yowza.   That's a little bit more than I signed up to see.
Not to worry.  Jesus specializes here.  He clothes His children in dignity and strength.  One day, she'll laugh at what she used to wear … almost as much as that 80's fashion she used to think she could rock.
If Jesus were the manager of Walmart…
there would be a whole lot of saving going on.  We'd get the deal of our lives!
QUESTIONS/ACTIONS:
Plan to take a trip to Walmart and look for Jesus.  Better yet, be His ambassador, but you might want to refrain from that holy kiss thing.  I don't have bail money to get you out of jail!
Because there are a lot of funny people out there …
Remember, "Friday's Finding Your Funny" is dedicated to good, clean fun! Know someone whom you would like to nominate? Submit the nomination in the "Contact Me" section of my blog including a link to the material.
That's all folks.  Go get your giggle on this weekend!  And the next time you are at Walmart, remember …. they are operating Under the Power of Christ … because in reality we all are.