Today's Monday's Marinate let's explore the appeal of water as we roll up our pant legs and go wading in what it has to teach us.
Boating was one of my escapes from the world and its pressures. The boat didn't have to be in motion for me to be mesmerized by its appeal. Even sitting in it felt like freedom in the midst of everyday captivity: work, responsibility, & worry. Thoughts of these evaporated out on the water, however far from shore I sailed.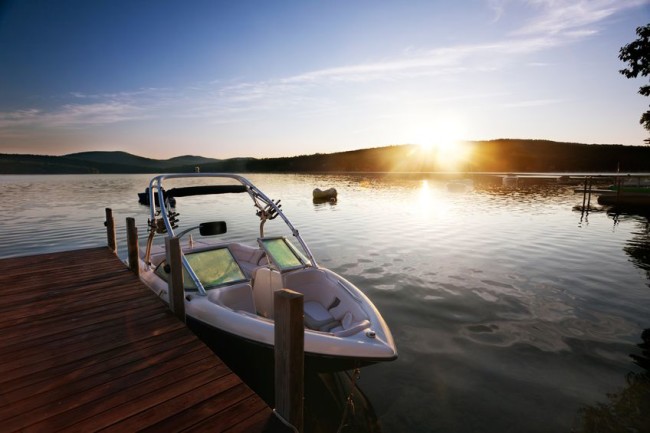 I traded in land legs for seafaring ones in my early 20's. The allure of water an instant crush, love at first sight.
Enthralled by the serenade of water as it sloshed against the fiberglass boat, I often ventured down to the lakefront to lounge in the boat's bow. With beverage and light summer blanket in hand, I traipsed to the water prepared to let it sing me its sweet lullaby. Slosh. Slosh. Slosh. Hush. Hush. Hush. Leafy tree shadows hovered to block the sun's rays, so I was able to drift off like a piece of wood as it bobbed peacefully.
Dreams and wishes born at water's edge.
Sometimes, I sought slumber while safely nestled in the boat's resting spot lifted high above the lake. Boat tucked under an Irish-green ruffled canopy, bed of a princess, as it rested on carpeted bumpers protecting like bunk bed rails.
Birds swooped underneath the canopy; nature's version of a child's mobile circling above my head as they flit in and out visiting their nests. Sweet dreams. All your dreams come true. Hush little baby. Don't say a word. Momma's gonna buy you a mockingbird.
My soul, whenever weary, searched out the soothing sounds of water that always wished me well. Long before I had Christ, I had His creation calling me to Him.
Peace. Peace. Peace. Slosh. Slosh. Slosh. I'll sing you the sweetest of lullabies.
I didn't recognize God. I didn't know He was courting me. Not yet. He is sometimes subtle. Whispers, wind through trees.
Not always restful, water invited me to shove off shore. Open seas satisfy. Shut out the world and experience liberation. Suit of the work day traded for suit of the sun. Hair tangled from breezes that tousled as much as the waves stirred up by the boat's wake.
Boating was great fun and often involved family and friends as well as a bit of frivolity from time-to-time.
One of my girlfriends and I took a weeklong vacation each year to hang out on the water together, often with our children. It was great fun for us and the kids. I'd pull them behind the boat in a large two-person tube at lightning speed as I whipped riders in and out of the boat's wake. Arms became like rubber bands, stretched from holding the rope for dear life. If riders let go, they were sure to tumble across the water guzzling mouthfuls of unfiltered water fit only for fish to drink.
My girlfriend and I would also take time for ourselves to luxuriate on the lake. No kids. Words shared among sister-friends, secrets safe. We'd lounge bathing in the sun, water peaceful during the week. Like a bobber we bounced in a green and tan boat camouflaged in nature's colors while others herded off to work. For a week at least we would have none of that.
In order to hang out with one another bobbing about in one wave, then two, we needed to drop anchor. The boat's anchor allowed us to stay safely situated out of harm's way. We'd select the perfect spot to lavishly lounge the day away as we talked, read magazines, and dipped into the lake for a swim.
The anchor tied to a rope, tied to a green and tan bobber boat kept us from drifting too close to shore. Shore can feel like a sanctuary, unless you're crashing against its rocks in a boat made of material with the word glass in it. Better to let the weight of the anchor sink into the sediment of the lake's bottom than to smash into boulders.
Shut the boat engine off. Grab the anchor and toss it overboard. Splash. Glug it goes as it travels like a missile seeking its target in the depths of the lake's dark, murky waters.
Lay back. Eyes closed. Ahhh.
This. Is. The. Life.
Gasp! Shriek!
How did we get so close to shore? Grab the ore. Paddle. We're going to hit the rocks!
Danger becomes imminent, even on relatively calm seas, when the anchor isn't connected to green and tan bobber boat. I had thrown the anchor overboard. Left unnoticed was the fact that the anchor was tied to the rope, but the rope was not tied to the boat. Somewhere in the middle of the lake bottom was an anchor that hadn't been connected to its boat mate.
An anchor keeps you safe as long as it's attached.
For a long time, I ran the risk of crashing against the shore's rocky terrain. I was unattached to our Savior. I didn't have Him to anchor me in place. I sought many other safety nets that I thought would keep me secure before I finally found the One source of security for my soul.
Money. Job. Status. Titles. Identity in Roles. None of those are anchors we should connect to in the hope of finding a sanctuary, a place to keep us safe and secure. There's no guarantee when we anchor to those.
There is only a guarantee when we anchor to Christ.
We have this hope as an anchor for the soul, firm and secure. It enters the inner sanctuary behind the curtain, where our forerunner, Jesus, has entered on our behalf. He has become a high priest forever, in the order of Melchizedek.—Hebrews 6:19-20 NIV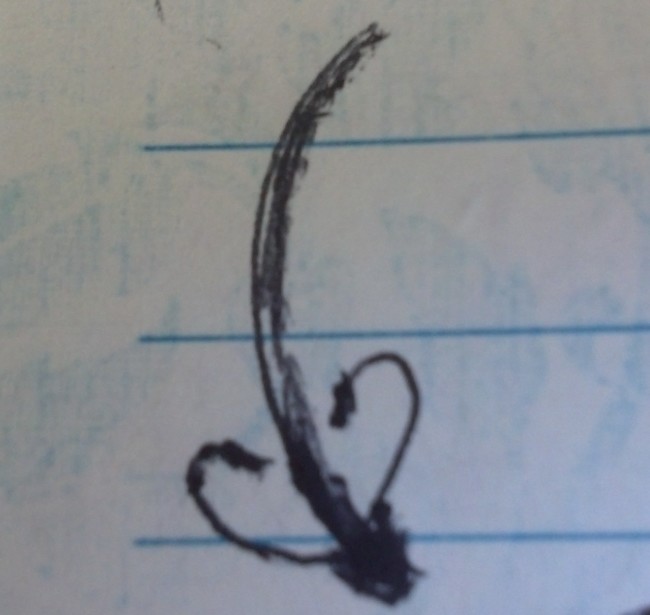 We don't have to hide in the escape of vacations and luxurious naps, water lapping. These aren't bad, unless they're all we have to keep our head above water.
If we know Jesus as our Lord and Savior, we have security. We have hope for today and for our eternal future.
Notice the shape of the anchor I scribbled first in my Bible, and then in my journal. Christ's anchor in the shape of a heart. His prongs of love desire to grip us and never let us go. It's as if He had me sketch the rudimentary drawing to remind me and you He loves us above all else.
He IS the anchor for our soul. We are all in need of the saving grace of a loving Savior. When we tie ourselves to Him, we are guaranteed a life for all eternity spent with Christ. We have that hope as an anchor for our soul.
Waters choppy? Hold tight to The Anchor, the One who has an eternal plan for you and for me as He safely leads us to shore. Cling tightly. Don't let go.
Maybe you are like I was, desperate for peace and rest. I sought many things to help keep me grounded before I found the One who anchored me to Him and His truth, not holding me down but preparing me to fly like the birds that had swooped over my head while I was napping on the boat. Free. My wings once broken. Now healed. Ready to soar.
If you don't know Christ, anchor to Him. He and His promises are trustworthy through every storm. Embark upon a journey to verify this truth for yourself.
I have found it is not only important to anchor to Christ for the hope of our salvation. In order for me to carry out my life in a way that reflects the one Christ calls me to, I have to stay connected to Him. Every hour, every moment, every minute I must be connected to Christ. He anchors me to all that is righteous. He anchors me to everything lovely, pure, and noble.
When I let go of the Anchor of my soul, even for a moment, I am tossed about. I can't divide my loyalty. I am either loyal to Christ or I am loyal to anything that calls me away from the Anchor of my soul.
But when you ask him, be sure that your faith is in God alone. Do not waver, for a person with divided loyalty is as unsettled as a wave of the sea that is blown and tossed by the wind.—James 1:6 NIV
We choose to have faith in God for our salvation. We must also choose to have faith in God alone for everything else as well. Full surrender required so we are not blown about in the wind. If we're not fully surrendered to Christ, we're partially surrendered to Satan. Sobering thought. Choppy waters for certain.
This is why I must stay connected to the Anchor of my soul. Christ saved my soul, but He also saves me daily, minute-by-minute. He is my Captain and constant companion. I am his forever first mate.
Untethered, we could all sink into sin. We are like the Apostle Paul.
For what I am doing, I do not understand; for I am not practicing what I would like to do, but I am doing the very thing I hate.—Romans 7:15 NASB
When I say things I shouldn't. When I look longingly at what someone else has rather than maintain satisfaction with the blessings I possess. The weight of sin threatens to drag us down to the depths, but the blood of Christ is the buoy that lifts us and keeps us afloat in the ocean of His grace. We don't have to strive to live a life free from sin. We need only anchor ourselves to the Saver of our soul. As long as we are connected to Christ Jesus, He will help us to say daily it is well with our soul as we see the hope of the promise of the cross fulfilled.
If you are in need of hope, listen to the beautiful song Anchor by Hillsong and let God use it to lift your head safely above the waters of any storm. The name of Jesus holds hope for us all. Certainly, it holds hope for me one of "the worst of sinners".
But for that very reason I was shown mercy so that in me, the worst of sinners, Christ Jesus might display his immense patience as an example for those who believe in him and receive eternal life.—1 Timothy 1:16 NIV  
QUESTIONS & ACTIONS
How does thinking about the promise of Christ's hope as an anchor for your soul impact you?
What have you used in your life rather than God as an anchor?
What can you do to let Jesus help you navigate life's waters?
What's one thing you can give God today?