Today's Wednesday's What-Not reveals what we get when we work out. In the long run, there is potential to build much more than muscle mass. On the long run, there is potential to learn a thing or two about who we are and how far we've come.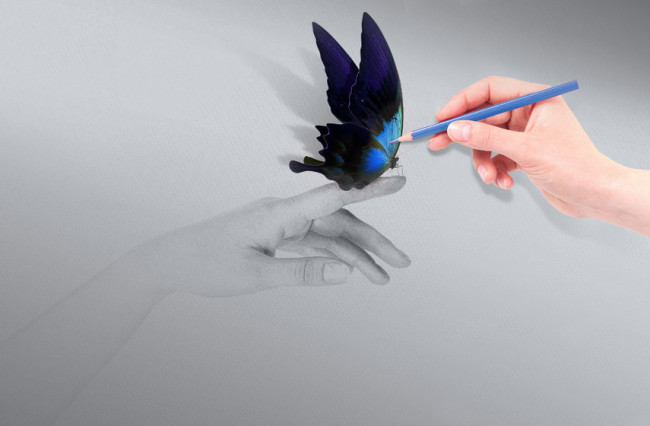 Later this year, my husband and I plan to participate in our first trail run together.  Our treads will be tearing through the trails of Tennessee while I attempt not to careen down a mountain side.  Since I'm not the most graceful gal on the planet, this is a legitimate concern. If there's a pebble in my path, I'm bound to find and trip over it.  My own two feet have been known to get in my way more than once.
Bruises.  I've had my share.  Stubbed toes.  Scraped shins.  All possess possibility. These risks magnified as I transition my run from smooth pavement to treacherous trail terrain.
The concern for my well being is not exaggerated. I've tumbled down a mountain while biking in Colorado. Banged up, bloodied and bruised— I definitely looked worse for wear after that adventure.
One would think I would learn to avoid vacation endurance activities.  Not when adventure awaits! That's why band-aids were made (and why it's a good thing first responders are on site for most events).
Like an owl, I'll be smarter this trip. Who, who knows? Maybe I'll try something new and not hurt myself.
Preparation prevents injury and accident.
Preparation increases awareness of hazards and how to navigate them.
Preparation creates comfort as we grow to understand what to expect.
Preparation does what it promises: it prepares us for what's next.
In part, that's what all my training runs this year have been about – preparation.
Almost every week Sam and I drive to Kettle Moraine, a beautiful state forest in Wisconsin. A short hour ride transports us from the flat Illinois terrain to turf that gives glutes and quads a workout you won't soon forget. In disbelief I think, I voluntarily sign up to have my legs scream at me in torture. Eventually, I settle into a groove and go with the up down, up down ebb and flow of the uneven trail as it leans to the left and then veers to the right.
Loose gravel on the downward descent acts like a slip and slide if you don't intentionally place your feet.  It takes restraint not to give in to gravity's downward pull. Virtual brakes pumped on your legs as you push down the imaginary pedal, so you don't spill down the hillside out of control. Restraint takes more effort than trekking uphill.
I find the best way, for me at least, to tackle the mini mountains is to pace myself. I can't let my heart rate spike or I expend too much energy and negatively affect my recovery time.  I've also found a visual aid that helps as I climb each hill. I call it my ice skater stance. I visualize myself pushing off with one leg and then another, from side to side, like an ice skater whose legs explode with tremendous power (or so I like to think). As I envision this, I lengthen my stride which pulls me more efficiently up the steep slope. Side to side, widen the stride. And before you know it, I'm up the hill. I've made it when it seemed impossible.
I haven't fallen and injured myself. I've increased my comfort level with tricky terrain. I know the sharp ends of sticks strewn about the trail hold more hazards than pebbles that act as nature's rollerblades. I know how to avoid spilling down a mini mountain slide of loose gravel. I know I can finish my Tennessee trail run. I know these things because I am now prepared. That's what this running season has been about—preparation.
So now I settle into a groove when I'm on the trail.  The terrain is still difficult. I just know what to expect and I know I can do it. I can finish what my feet started.
Because my feet now know what's ahead on these uneven surfaces, I can mentally step back from any minor drudgery and enjoy the ups and downs, the ebb and flow of the run. I appreciate the flat, open areas where the power built up in my legs propels me forward. Legs feel like they are circling faster, an easier cadence. Far less tension wound in my thighs. Screaming subsided. Now legs talk in a normal tone. Push through the pain. The effort is worth it. Preparation pulls us through. It clears the way.
In a clearing canopied by trees, the beauty of butterflies captivated me during my most recent trail run. At first I didn't notice my friends. The black and blue butterfly greeters grew more abundant. They multiplied as they paraded me through the forest, their wings flapped close to my face and alongside of me.
I wished I had a camera on my running watch to take a picture of my friends-in-flight. I was mesmerized by their beauty and their bravery as they escorted me on my run. After all they didn't know me, yet they welcomed me into their woodland home. I felt much like Snow White as she walked through the forest and birds circled her head. The butterflies swarmed me in a delightful way, as they waved hello with their wings.
At peace. In a place God has prepared for me and His creation.  Ahhh.  Let my eyes drink in the black and blue beauties. They were my fans, fanning me with their wings as they circled my head like an airplane over O'Hare, not yet cleared for landing. Instead, they hovered in a hushed tone.
Trail run no longer something to be tackled, but a tickling of my senses. Preparation prepared the way for my mind to wander. To wonder.
I didn't mention anything to my husband about the black and blue beauties, as I quietly contemplated their dance with me. As I was thinking about them, I silently thanked God for the beauty in butterflies and that I got to experience them first hand and up close. It felt like a special encounter that perhaps God had arranged as a gift to delight me, one of His many good and perfect gifts I now notice. I've come to recognize His good and perfect gifts, because He has prepared me for that too. I didn't used to see His hand in things, but now I do … or I do more often.
In this thanking of God, a greater peace settled over me.
Gratitude prepares the heart for what's next.
A message given as God imparts His words of wisdom. A mantra began to repeat itself in my head.
Black and blue, bruised and broken. Black and blue, bruised and broken. Black and blue, bruised and broken.
Crunch, crunch my shoes said as they cut through the silence. Just beyond the words of introduction, another stanza to the mantra made itself known as it matched the pace and placement of my feet. Side to side in my ice skater stance, and up the hill, these words paced through my head.
Black and blue, bruised and broken. Beautifully transformed. Black and blue, bruised and broken. Beautifully transformed. Black and blue, bruised and broken. Beautifully transformed.
Butterfly Beautifully Transformed
I knew God was talking to me. Butterfly beautifully transformed.  I felt His pleasure at our progress, at how far we have come on our journey together. I was once so bruised and broken. And now, He has turned me into something beautiful and free, totally transformed from whom I once was.
My transformation took time. God kept me safe in a cocoon, much like He does a caterpillar. He hid me under the safety of His wing and kept me from flying away. He kept me from flying too soon, before I was ready. He kept me tucked away until He had prepared me for all He had waiting.
Preparation prevents injuries
He prepared a salve to heal the wounds of my bruised and broken heart. The injuries I had sustained in life needed His healing hand. God alone has the power to heal our bruised and broken places hidden within. I am now prepared to avoid future injuries as I seek the path God leads me on.
He wants to heal us all, so that one day He can release us to fly. Those bruises now colored black and blue on the butterfly wings He desires to give us all.  Once healed, we can take flight in the fullness of the beauty He creates from our bruises and brokenness restored to wholeness in Him.
Like broken bones that heal, we are stronger where once we were broken. Future injury prevented because we've allowed wounds to mend.
Preparation teaches how to avoid hazards
Some of my emotional bruises came as a result of making unwise choices. As I've grown to know God more and what His Word teaches us, I am better prepared to avoid pitfalls set before us by the enemy. Satan  wants us to fall down the slippery slope of temptation. God shows us a different path, the narrow path that leads to His safe sanctuary.
Preparation creates comfort as we grow to understand what to expect.
While we don't ever know everything God is up to in His plan, we can gain comfort as we grow to expect His goodness. The best human relationship we have pales in comparison to the love God has for us. He is trustworthy, compassionate, and gracious. His character comforts. We can keep our feet firmly fixed, because we know we can count on Him.
Preparation does what it promises: it prepares us for what's next.
Each small step prepares us for what's next. If I would have never quit smoking … If I would have never met and married my endurance athlete husband … If I would have never run my first mile … I wouldn't be prepared for this next adventure God has set before me. Not only has God been equipping me to run this next race, He has something more.
God has prepared me for what's next. He says,
Fly beautiful butterfly, fly!
It's as if I'm finally ready for something, that next thing He has been incubating in me. There are some hints at what that might be, but I don't fully understand all God wants me to fly toward. It's about trusting Him as He opens up His hands that have safely cocooned me for so long.  He has groomed and taught me what I will need to know as I leave the perch, the cocoon of His hand that I sense He is opening wide to say…
Fly beautiful butterfly, fly! Bruised and broken you are no more.
QUESTIONS & ACTIONS
1.       How do you prepare yourself for difficult terrain in life, those times when the hills seem too steep to climb?
2.       Where are you at on the transformation journey?
a.       Have you accepted Christ into your heart?
b.      Are you at the beginning – perhaps impatient – wondering why transformation takes so long?
c.       Are you muddling through in the middle knowing more than you did at first, yet still much to learn?
d.      Are you far into your journey, no turning back, trusting God in the transformation process and knowing there will always be growth He calls us to for our good and the good of others?
3.       Mandisa has a peppy song called Back to You. In her song, the lyric rings true … You took a heart so black and blue and piece by piece you make it new. The only thing left. The only thing left is to give it all back to You.
My prayer is that every bruised and broken piece of all who read this is made new and that you would give God the best gift you can give Him – you. I pray that you, too, will fly beautiful butterfly, fly!