Do you ever wonder where God is and why He's not doing something? I don't mean to be disrespectful, yet I slip into doubt. Like a tattered robe, something too comfortable for me to wear. Doubt is tricky. It can deceive us into thinking it's not in our wardrobe. We're warriors for Christ. We're meant to put on armor, not unbelief.
Yet in moments when we let worry creep in, we ask, Where are You, God?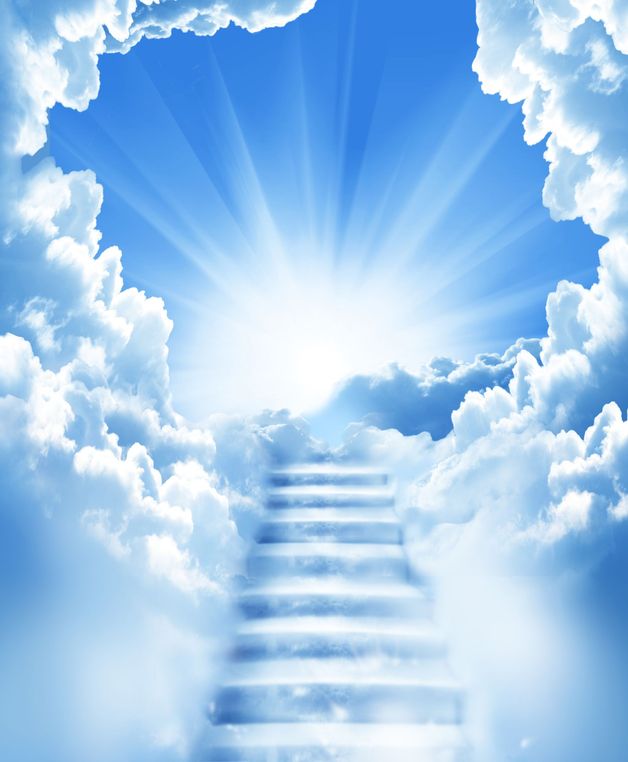 Sunday, I saw a glimpse of God. I looked in the mirror of my heart and His image shone vivid. I gazed upon His glory. I grasped it. Then, it appeared gone. Like a mirage, His miracle-performing power seemed to dissipate. I was hopeful. What happened?
Today's Wednesday's What-Not we'll look at God's glory and how it almost got snatched away. There's also a thread of irony woven in today's post.
I guess it starts with a promise. God makes several to us in Scripture. This time, however, I made the promise—to Him. I didn't do so lightly. Scripture tells us not to make a vow with God that we cannot uphold, so I tend to be careful making promises to God. I want to be a promise keeper. I want God to know He can trust me to act with integrity. That means keeping my word—especially to Him.
My promise was rooted in gratitude, for I had seen His glory. I saw God's miracle-performing power several times over that singular Sunday. It was magnificent. He was magnificent. So, you can see my promise was well intentioned. I wanted to shout from the mountain top what God had done. That was my promise. Assuredly it was my plan.
Then Monday happened. I received a phone call, a bit of a setback from one day to the next. A miracle seemingly snatched from a momma's hand. How could I report all the great things God had done? Circumstances shouted, Put the kibosh on giving God the glory.
This is where wise council steps in. My husband listened intently as I shared the setback. I was sad. My hopes were high, and then they were dashed. It's one thing to walk through a difficult season and stand in faith trusting your Father. It's completely different to see ripples of hope, only to have them ripped from your hand. In some ways it felt worse to have seen this miracle turned mirage.
But not really. Turning the truth around took a reminder from my husband. I am fortunate he is godly. He seeks after God's heart. Sam showed me a way to keep my promise to God.
During our conversation Sam proclaimed, The good God did, didn't change.
Truth! Sam was right. The good God did, didn't change. God performed a miracle on Sunday, regardless of a seeming setback.
Who would not want me to give a good report of God's glory? Exactly! The slippery serpent would love nothing more than to steal God's glory. The source of the setback slithered as he attempted to snatch God's glory and almost deceived me into breaking my promise to God. The enemy is very sneaky. He knew I wouldn't want to report something that seemed to make God look bad, lacking in some way. Did I really think the enemy would just step out of the way so I could give a good report of God? Doubtful!
So this is for God's glory. No more space in today's post for the enemy, because God's glory greatly surpasses any underhanded attempt by the serpent to squelch it.
Sunday was a day of miracles. God revealed majestic. His mercy and grace overpowered. Love conquered the grave. Again and always.
Our day started with a trip to church. I picked up my son and drove to our divine appointment. This day like many early in our journey together, just the two of us, only now we both know Jesus. Back then, we didn't. It gives me great delight that we now share this too—our faith.
The rest of our family had other commitments. An opportunity for time spent solely between mother and son. Sometimes I am selfish and want it. The older our children get, the more we crave quality time. At least that's true for me. Upper 20's and still spending it together, very special. A lucky momma I am, indeed.
After church we went to church. *Smile*
In all seriousness, we left our current church to visit our former church. There was a momentous occasion. Someone my son and I know made the decision to get baptized.
Miracle Number 1.
God's glory revealed. His victory over darkness proclaimed. All the angels in heaven rejoiced. I image heaven's inhabitants circled around to see this great sight full of symbolism just as so many of us did. All gathered to celebrate what God has done in this young man's life.
Often the road to baptism is laden with many miraculous acts of love. Those sweet moments our Savior gives, as well as the times (when necessary) he turns up the heat, all so we surrender. God doesn't give up on any soul. Relentless, He pursues even into the deepest pit. Our friend's testimony contained evidence of that truth (and as I can personally attest to in my own story).
Our friend would admit he was mired down in darkness. But none of that mattered to God, at least not in terms of where our friend was delivered from. What mattered to God was what this man was delivered to—an eternal relationship with Him. This man sealed forever into the family of God, because of the love of Christ. Baptism proclaimed God—once again—achieved eternal victory in the spiritual battle for a man's soul. A beautiful miracle beheld when a man's destiny is determined.
Make no mistake, all baptisms are beautiful. Sometimes, though, we see the lengths to which God goes to pursue as we see Him reaching, reaching, reaching. It reminds us how merciful God is. Mercy contains a miracle. God gives us a robe. It's called righteousness. Mercy gets us to the closet where we can put it on. Those tattered robes? We get to take them off. Miracle. God's glory revealed as we walk around in His robe of righteousness.
After the baptism, we continued the celebration with food and fellowship at a friend's house. As we sat gathered in their cozy room, sun splashed through windows. It was a lovely, warm day. Blue sky contrasted with light green walls as we sat like birds perched on decorative pillows-not too fussy- and an eclectic assembly of chairs.
The birthday boy sat ready to serenade with his sitar. Until that day, I had never seen nor heard of one. It's a stringed instrument that appears complex to play, yet our boy born anew seemed to have no difficulty. We asked this serious musician (oh the talent!) to play Happy Birthday. He smiled and then humored us.
One of the connections my son has with this young man is music, so the impromptu concert felt like a special treat—cupcake with sprinkles on top. At one point, I looked up and saw my son's jaw almost touch his knees, awed at the talent God had given our friend. Fingers finessed the cords, drawing out song like maple syrup from a tree. Surprised by the sweetness underneath the wood's surface, his gift enthralled us.
I was grateful I got to see God's masterful hand at work. I was also grateful I shared the experience with my son. How often does one have opportunity to sit in on a sitar session? In my world, not very. It gave me great joy to see our friend's gift. It also gave me great joy to see my son appreciate music, one of his loves. God's glory revealed in moments big and small. Actually, His glory revealed much bigger than you would think.
Music redeemed too. What the enemy meant for harm, God uses for good. Gifts He gave now used to strum His glory. How sweet the sound. Thy Kingdom Come. (I wish I had a Youtube track to link to. None of the Christian sitar music online compared to what my ears heard on Sunday. It was amazing. Perhaps I'll plant some more seeds with my friend. Hint. Hint.)
Smile plastered upon my face from all the good God had done and is yet to do in this young man's life, I felt satisfied. Full. Content.
We gave another round of congratulatory hugs, before my son and I head to the car. While I drove, my son safely tucked in the passenger seat, we laughed again about my misunderstanding. Earlier, I thought an e-cigarette was another musical instrument I had never seen before – like a variation of a recorder or piccolo. It wasn't such a stretch to think there were two musical instruments I hadn't encountered before. Giggle. In case you are wondering, e-cigarettes don't sound anything like a piccolo. (How was I to know?)
A day laced with laughter is a miracle from God.
Neither my son nor I take laughter and happy days for granted. Not always has our story contained the two. In life there are trials, some greater than others. Some seasons seem too much.
There's a reason my son was safely tucked in the passenger seat, making the most of things in spite of circumstances. He hasn't driven since 2011. He is unable to for health reasons. Yet still I see him trying not to let that hold him back.
Miracle Number 2
Miracle Number 2 rides on the heels of another miracle that came a few weeks earlier. Not only has my son been unable to drive, he couldn't ride a bicycle. In effect, he was left in a position of dependency upon others for years. For reasons understandable, this bothered him. Especially at his age, it felt tragic to me as his mom, like life was slipping away from him.
As moms do, I prayed for him fervently. But otherwise my hands were tied. Outcomes were out of my control as much as I wanted them to be in my control. Couldn't. It wasn't like when he was little and would fall, all it would take was a kiss and a band-aid to make it better. Not so now.
As parents it's horrible to see our children hurting. Thankfully, God gave glimmers of hope along the way. But I'm human, and every once awhile I'd wade in doubt.
When I was on vacation I received proof of God's miracle-working power, the same yesterday, today, and tomorrow.
A text arrived on my phone. Bing, chimed the notification. Like all the butterflies I saw throughout Dollywood, a picture of transformation. My son, ecstatic, rode a bicycle for the first time in years. As I looked upon the picture, I wept. I hid behind my oversized sunglasses at an amusement park, near the water ride, and lost every ounce of composure. Perhaps, someone would think drops from the water slide splashed my face, unless they looked too closely at my nose that sniveled. Tears of joy too much to contain for what God had done. God took territory back from the enemy who tried to steal my son's quality of life. God says, Not so!
I told my husband, seeing my son learn how to ride a bike this time was far, far better than when he was little. As thrilling as it was to see his little legs circle the pedals as a child, it couldn't compare with this fine achievement in his adulthood. No comparison. None.
A bit of freedom brought forth from our Father. Thank You for the miracle, God. Thank You!
It always comforts me to know that as much as I love my son, God loves him more. As much as I desire for him to have a full and flourishing life, God wants it for him more. God's many miracles (and there have been many) show me that.
Confidence gained. God's ability to answer prayer demonstrated. Miracle Number 2, if it had a title would be, Transformation via Transportation.
After the wonderful day we had together, I reluctantly pulled onto the driveway prepared to drop my son off for the evening. He slid out of the car and slowly meandered upon the grey weathered sidewalk leading to the house.
I always wait to make sure he gets in the house safely. (Some habits never die, even when they're grown.)
About half way down the sidewalk, he turned and faced my direction. He hesitated like an engine before all cylinders engage. Then, he blurted, I'd like to try to drive again someday.
Immediately, my sad sentiment at dropping him off turned to elation. Trying not to get too outwardly excited, I posed the question, Do you want to try today?
A moment's pause, felt like time stood still. And then his excitement kicked in as he exclaimed, Yes!
He piled back in the car as I drove to a less-traveled road, the same one I learned to drive on as a teenage girl only now it had more asphalt than gravel. It was a safety precaution, even though he has his license and technically knows how to drive. It had been a long time since he had been behind the wheel, and I knew he might be tentative.
Before we took our first freedom ride, we agreed it would be a good idea to pray. We pulled into a church parking lot (3 churches in one day …. which I just realized. *smile*).
I knew we needed another miracle from God. I suggested we read Scripture, one of Jesus' healing miracles.
Silently I asked the Holy Spirit, Which one? Which one?
I sensed Lazarus. We needed God's resurrection power to heal. We read John 11:1-44. If you are not familiar with the story, Lazarus was one of Jesus' friends. He had two sisters, Mary and Martha, who were also friends of Jesus. Lazarus became ill. His sisters sent word to Jesus; they knew He had the power to heal their brother. But Jesus didn't come. He delayed. Not until Lazarus had died, did Jesus arrive. This discouraged the sisters greatly, for they knew that Jesus had the power to heal, yet He didn't come. Didn't he love Lazarus?
Jesus loved Lazarus immensely, but God had greater glory to reveal than Lazarus' immediate healing. Jesus was about to demonstrate a miracle of all miracles. After Lazarus had been dead for three full days encased in a tomb, Jesus raised him from the dead! The crowd gathered was awe-struck. Awesome! Lazarus' death & resurrection paints a picture that points to Christ's death and resurrection, and much greater glory to be revealed.
Now that is a miracle! And that's just the kind of miracle we were ordering up in prayer.
Fervent as a momma bird chewing up worms for her baby bird to digest, I chewed God's Word and prayed it to the heavens on my son's behalf. He heard the prayer of faith. We believe, Jesus, we believe. We believe you heal.
Later, I realized God taught my son how to call upon the healing power of Christ. Things he didn't learn as a child, God was teaching him now. Like this. This is how you win a battle. There's a serious war raging, but this is how you win it, my son. Redemption for a momma, too, a little more guilt lifted away from lessons I didn't give him as a child. Comfort offered that he knows how to wage war when I'm not near. Thanks, God, for more redemption. You've already given much. But you're a generous Giver!
Spiritual battle waged, my son and I switched spots.
Joy of all joy, He did it! He drove. Timid, he pulled out of the parking lot onto the paved two lane road. I encouraged. I prayed. I wanted to pirouette in my seat, so I emotionally did so in great delight. Our journey wasn't without spits and spurts. More prayer lifted. More of God's promises claimed. Car flooded with Christian music that sang God's Word to fill every empty void with God's victorious light.
And just like Forest Gump when he started to run, and run, and run, that's what my son did. He drove, and he drove, and he drove the long, scenic route to Kenosha to surprise his father. All told, we drove between 3 to 4 hours. My son couldn't get enough, and neither could I!
Driving unlocks more miracle opportunities for God to perform in my son's life. More territory for God to take back, revealing His glory.
Perhaps, that is why the enemy sent that setback on Monday, he's afraid of what God will do next. He knows God is going to take territory back permanently – and then some! God is powerful. If He can bring someone back from the dead, He can certainly help someone to drive. He heals. He performs miracles of every shape and size.
And in the process He teaches a thing or two – or ten.
I learned much, but was surprised about one lesson in particular I was taught. Remember that bit of irony I mentioned earlier? God gave me a big bite of it. I learned sometimes I can be like Mary in the story of Lazarus. Here I was calling on the power of Jesus the day before (with a vengeance) and believing beyond nobody's business, and then the setback came. If I switch things up, the Scripture might have read:
When Tracy reached the place where Jesus was and saw him, she fell to his feet and said, "Lord, if you had been here, my son would not have "died". —John 11:32 (modified)
After I received the setback call on Monday, I lamented. God, what about your glory? Now I can't talk about it.
I stand corrected.
Driving may be "dead" for a few days, but God has resurrection power. He can open up the tomb and strike a crowd with awe. Perhaps, you are part of the crowd God desires to gather to reveal His glory. The same yesterday, today, and tomorrow. To Him be the glory!
Help us, O God our Savior, for the glory of your name.—Psalm 79:9a
QUESTIONS & ACTIONS
How had God revealed His glory to you?
What lessons have you learned from those revelations?