Did you ever catch a glimpse of something which caused your eyes to doubt what they consumed? Incredulous, you do a double take. Disbelief causes you to take it all in a second time. There must be some mistake, a misfire in the brain giving misunderstanding, a visual betrayal of sorts, in need of glasses.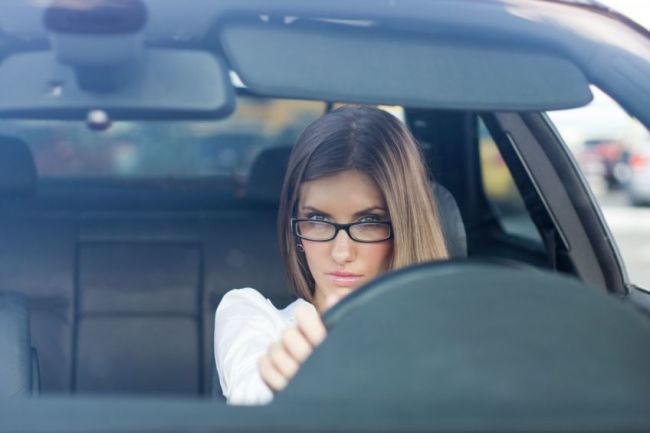 Today's Monday's Marinate we'll investigate what my eyes absorbed and what lessons we can learn when we allow the lens of our Lord to magnify a message He desires us to see.
The other day as I was driving, I caught something out of the corner of my eye that about gave me whiplash, as I whirled my head over my right shoulder in disbelief. I silently asked myself, "Did I see that right?"
And because there was no one else in the car except myself, I silently answered, "Nooooooo. That's impossible! They wouldn't say that."
Insurance acquired with a second glance— my brain wasn't deceiving my eyes. Sure enough. They said it!
What did they say?
Here's the church sign that astounded me. *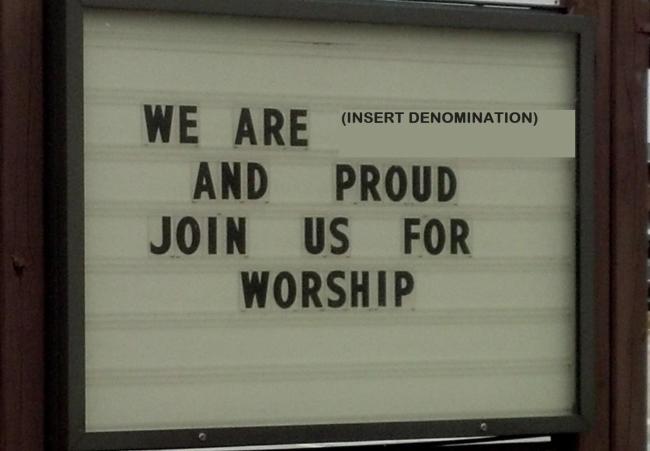 "We are so-and-so and we're proud!"
"Join us for worship."
My response, "I think not!"
Haven't they read their Bible? Wasn't it pride that made Satan fall?! In case you don't know … the answer is yes. Yes, it was. We don't want to follow in Satan's footsteps. His path only leads to death and destruction.
What church promotes they are proud? And then invites people to join them for worship. What kind of worship is it? Are they worshiping themselves and how proud they are? Are they worshiping their denomination? Who exactly are they worshiping?
Of course I'm exaggerating all this, but really these thoughts did go through my mind. What on earth happened to humility? Jesus never went about shouting from Mount Sinai, "I'm Jesus and I'm proud! Come pray with me."
Laughable. Right?! The only problem is— it's not really funny. I say that because there are people who do not know Christ. They don't know God's Word. Non-believers (or believers not in God's Word) don't know the message this particular church promoted couldn't be further from what Jesus would say!
If non-believers encounter messages like this one in The Church, no wonder they don't want anything to do with the God of Wonder. He's being misrepresented. If you don't know Jesus and you happen to be reading this, we'll clear up what God really thinks about pride by looking at what He says to us in Scripture.
The Lord abhors pride (Amos 6:8).
God hates pride. He can't stand it. It gets in the way of every good thing He wants to do in and through us.
Pride goes before destruction (Proverbs 16:18).
Don't be afraid of failing. Be afraid of falling. Pride is the quickest way to fall hard and fast on our face. If we don't want to later be embarrassed, it is best if we humble ourselves. Walk in humility; it leads the way to freedom.
Pride is stubborn (Leviticus 26:19).
Pride says, "I am right and you are wrong." Pride never says, "I'm sorry." Pride may win the argument, but lose a friend.
Pride causes the wicked not to seek God (Psalm 10).
Pride says, "I don't need anyone or anything—including God." That independent spirit we possess? Pride is the root that digs our heels into the dirt and says "no" to God. Our yes/no not only factored in as a salvation response requiring humble dependency on God. Dependency that believes we are sinful and need forgiveness as we choose to accept Jesus in our hearts as Lord and Savior.
Pride is that daily thing we need to suffocate when we say we're too busy, too many important tasks to accomplish to spend any time with God. Do what He says? We know better … or so we think. (That's the delusion of pride.)
We are to hate pride and arrogance because we fear the Lord (Proverbs 8:13).
God calls us to love people and hate pride. Pretty simple. When we fear the Lord (respect Him and His commands), we will hate prideful words and actions. We won't hate the people that say them, but the sound of those words will be like the screetchy scratch of fingernails on a chalkboard. Intolerable to the ears—especially when we are the prideful people saying them. This is where dependence on God comes into play. He gives us the power to keep our pride in check.
Pride causes strife (Proverbs 13:10).
Satan is a divider. He fell to pride, so the enemy loves to stir up strife. If we allow pride to take hold, we're really siding with him. The enemy wants anger and strife, because he's cooking up our demise and opposes all who follow God. Instead of getting steaming mad and full of pride, we are to let God lead us on the path of loving others well. As children of God, we are called to be peacemakers (Matthew 5:9).
See what the psalmist says…
Therefore, pride is their necklace; they clothe themselves with violence.—Psalm 73:6 NIV
I love jewelry, but I don't want to wear that kind! Satan would love nothing more than to add strings, and strings of beads to tangle us all up in pride to pull us down into his pit of violence. Resist pride's pull. It's a trap.
Pride sometimes looks like the reflection in our mirror.
The image we show distorts God's truth to others. We risk tainting God's message of love when we wear tarnished jewels of pride. We are not to walk around, blemished temples of too much pride.
God has a different plan for His children. We are supposed to reflect Him—the picture of humility.
God desires we sniff out pride in order to snuff it out. Every time pride tries to rear its ugly head, we need to arm ourselves with humility.
When pride comes, then comes disgrace, but with humility comes wisdom.—Proverbs 11:2 NIV
God wants us to have wisdom. And according to His Word that comes through humility.
What is humility?
Merriam-Webster defines it as the quality or state of not thinking you are better than other people.¹
Let's dig deeper.
Here's what Easton's Bible Dictionary has to say.
Humility—a prominent Christian grace (Rom. 12:3; 15:17, 18; 1 Cor. 3:5-7; 2 Cor. 3:5; Phil. 4:11-13). It is a state of mind well pleasing to God (1 Pet. 3:4); it preserves the soul in tranquility (Ps 69:32, 33), and makes us patient under trials (Job 1:22).²
And how about if we have a Word from Jesus, Himself…
"Come to me, all you who are weary and burdened, and I will give you rest. Take my yoke upon you and learn from me, for I am gentle and humble in heart, and you will find rest for your souls. For my yoke is easy and my burden is light."—Matthew 11:28-30 NIV (emphasis added)
Jesus says, "Learn from me, for I am gentle and humble in heart."
See? No screaming from mountaintops about pride. Quite the contrary. Pride comes naturally for us; we don't need teaching on that topic. Jesus desires to teach us how to have a humble and gentle heart. Like Him. Humility requires lessons learned from the Lord.
Jesus gives us the pattern to follow. If we embrace humility, pride won't have a hold on us. How do we embrace humility? In part, we embrace the One who gives us His pattern. Look in Scripture and learn what He has to say about pride and humility. Let Him teach us each day, growing more and more in our ability to reflect Jesus' humble nature.
Do you see above in the Scripture where He says His yoke is easy and His burden is light? It is. When He asks us to accomplish something, He helps us to do it. We don't have to strive to set down pride, we have to seek. We have to set aside our pride, and humbly ask God for His help. (First lesson on humility.) And the beautiful thing about God—one of the many—is then He helps us to walk in humility. In effect, it's "easy" because He is carrying that burden for us. He helps us hold our pride at bay.
Humility is gentle, like our Lord. Humility is a welcome embrace, dramatically different than what the world has to offer.
Humility says, "I'm no more important than you." Jesus loves us all—abundantly, equally, immeasurably!
Jesus invites every weary, burdened soul in need of rest to come to Him. That sounds far more inviting than "We are 'so and so' and we're proud".
Accept Jesus' invitation to lay down pride, embrace Him, and embody His humble nature. The world around us needs to see it! They may just do a double take.
QUESTIONS & ACTIONS
Have you ever seen someone's struggle with pride? If so, how did this affect his or her ability to reflect Christ's character?
Has that someone ever been you? If so, how did that affect you and others around you?
Ask the Lord to show you any area where pride is interfering with what He desires to do in and through you.
Pray that any spirit of pride in you is bound and replaced with God's spirit of humility.
Decide to follow God's plan of humility versus Satan's plan of pride.
*Disclaimer: I've protected the church's name as well as the denomination. I do not attend this church, nor have I had first-hand experience with their teaching. I believe in extending grace. This could have been an instance of bad judgment and not a representation of their overall beliefs. I do not know. Their sign served its purpose to magnify a message about pride.
¹ Available at: http://www.merriam-webster.com/dictionary/humility [Accessed 11-17-2014].
²Easton, M.G. (1893). In Easton's Bible dictionary. New York: Harper & Brothers.