Last week we looked at the necessary steps to travel wisdom's path.
Whoever is wise, let him heed these things and consider the great love of the LORD.—Psalm 107:43 NIV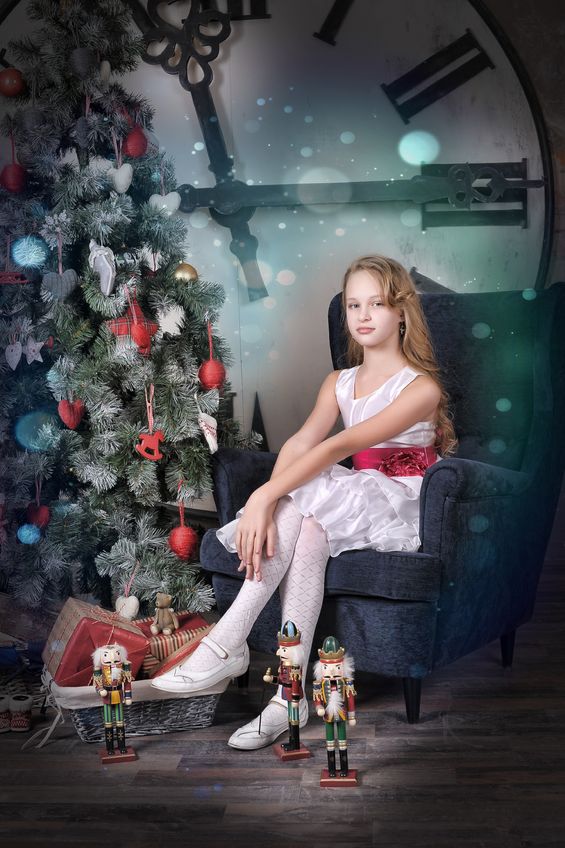 Part of that path includes awareness of God's great love for us. Other elements that pave the way for wisdom's path:
Our humble cry in prayer to the Lord for help
God's response as He hears and turns to us in our time of need
Our grateful acknowledgement of God's goodness
God gives us a formula to grow our faith. Strong faith cultivates wisdom. Faith tills the soil of our heart, making it tender to God and all His purposes.
God laid out the formula for His faithful response four times in Psalm 107 alone. The structure: a cry for help, God's answer, & the psalmist's overwhelming gratitude gives us an idea of what God desires from us. When we need answers to challenges and choices we face in life, follow this structure. It will serve us well.
Over the next several weeks, we will take an in-depth look at each of the four scenarios. This week we will tend to the first of the four.
One of the great values of reading God's Word and being an active member of His Church is this: we see God's faithful response to others in the Bible and in the body of Christ. When we are new in our faith or can't see beyond our own circumstances, sometimes the best thing to do is witness God at work in and through others.
As we see God's faithful response to people in the Bible—we need to remember these are not fictional stories. The Bible documents real people—not characters. These were people who walked through challenges like you and me.  If we are wise, we will learn from what they did well and try to avoid the mistakes they made along the way.
We can see God's faithful response to people in today's time when we attend church and involve ourselves in other forms of Christian community. When we are part of others lives for extended periods of time, we see how God brings deliverance and answered prayer in a powerful way. We celebrate God's goodness when we see deliverance in our brothers and sisters in Christ.
Remember this quote from Baker Encyclopedia explaining providence & who it applies to.
"Providence occurs because God cares about the universe and everyone in it. All through the centuries of human existence there have been those who took great comfort in the fact of providence. It means realizing at certain places in life that God has been there before. It is the evidence that God has not left this planet alone in the vast universe or forgotten for a moment the human situation. God visits, touches, communicates, controls, and intervenes, coming before and between man and his needs. Providence is ground for thankfulness."¹
That means God cares about your prayers as equally as He did king David's, the apostle Paul's, or the person sitting on the pew next to you at church.
Let's look at the first scenario in Psalm 107.
Give thanks to the LORD, for he is good; his love endures forever. Let the redeemed of the LORD say this—those he redeemed from the hand of the foe, those he gathered from the lands; from east and west from north and south. Some wandered in desert wastelands, finding no way to a city where they could settle. They were hungry and they were thirsty, and their lives ebbed away.—Psalm 107:1-5 NIV
Here is their prayer, a cry for help.
Then they cried out to the LORD in their trouble, and he delivered them from their distress.—Psalm 107:6 NIV
God responds to their cry for help. He delivers them.
He led them by a straight way to a city where they could settle.—Psalm 107:7 NIV
God helps them take a straight way, speaking to a direct response verses a circuitous journey toward safety.  And then God anticipates a response of gratitude.
Let them give thanks to the LORD for his unfailing love and his wonderful deeds for men, for he satisfies the thirsty and fills the hungry with good things.—Psalm 107:8-9 NIV
Not much grows in the desert. As the Israelites wandered, I'm sure they also wondered.  They wondered if they would ever arrive at their destination: the Promised Land.  They probably wondered if they would ever have the decadent delicacies they had once partaken in while living in Egypt. Hunger- literal and spiritual-can feel like we are starving. When we are starving, we need to know God satisfies with good things!
Have you ever been lost? Have you ever had lack in your life? I suppose we all have at one time or another. The place of needing and not knowing can feel like it lasts a life-time when we're the one waiting for an answer.
Depending upon where it is you are travelling, and for how long, being lost can feel frightening and overwhelming. Perhaps you didn't pack enough for your journey, and now your spiritual stomach is growling. You see no tell-tale signs of a food establishment, an answer to your prayer, to satisfy your need.
I'm reminded of a recent interview I saw on The 700 Club. They showed horrific images from Syria and a woman who was forced to eat grass in order to survive.  When we are starving in a literal way, we will do what is needed to satisfy our hunger pangs. She was lost, as were many others, as innocent bystanders in a war-torn country. God delivered her safely from her distress. She is now living outside of Syria and was aided by Operation Blessing through the giving of God's people.
I'm also reminded of those who struggled during the tragic events of hurricane Katrina. There were many people suffering from lack of food. They lost their homes and their sense of security. The water-soaked winds took everything away, and in a sense people were left wandering—homeless. Yet, God heard cries for help.  Many people were displaced, but God led them to a safe place as people were transported to other areas of the country. Houston housed many as they opened up their hearts in a time of need to hurricane Katrina victims.  God creates compassion in others hearts to answer the cries of those in need of rescue.
God rained down manna from heaven for Israel when they were wandering in the desert. (See Exodus 16:1-21) He provided the sustenance Israel needed to travel their journey through the desert. They had what they required for daily living. God provided a miracle response to Israel's need.
When we are in need of deliverance from distress, we want God to do exactly what He says in His Word. We want Him to provide a miracle as fast as possible.
He led them by a straight way (from Psalm 107:7)
We desire a direct route to God's answer of our prayers: the straight path, not the long and winding road.
Sometimes, God does provide a literal miracle—manna falling from the sky.
Sometimes, God sends someone into our lives to be an answer to our prayer.
Have you ever thought about this? I wonder, sometimes, if I had to wait a little longer than God intended for deliverance, because someone didn't do what God asked them to. He was trying to answer my prayer, but someone dismissed His prompting as they brushed it aside as nothing.
I don't know for sure, but I especially think of a time when I was 16 years old sitting on a church pew all by myself seeking God. Did anyone see me? I know God did. I'm guessing He signaled to someone that perhaps they should reach out to me. A young girl by herself must have stood out. Who dismissed God's nudge?
I'm not blaming anyone for my missteps in life. I'm just saying it might have made a difference if someone would have moved toward me. The fact that I was sitting in church, alone, demonstrates I was crying out to God.
I try to remember this, because it matters to other people now.
Sometimes, God desires us to be the miracle, the answer to someone else's prayer. Meeting someone else's need might be one of the greatest forms of gratitude we can show our loving God.
"See, God? What You did for me means so much! I desire to give Your goodness away!"
How often have you thought you might be the answer to someone's need? Has God been waiting on You to help bring about someone's deliverance? God wants us to participate in being part of the straight way—His answer to someone else's prayer. He doesn't want His precious children to have to take circuitous routes.
Not only should we be grateful when God answers OUR prayers. We should also be grateful when He allows us to participate in the answer to someone else's prayer.
Can God count on you to respond to someone else's prayer? Help others in their time of need. Help someone take the straight path to deliverance today. Listen and follow the prompting of the Holy Spirit. God desires to answer someone's prayer today through your loving hands.
Wouldn't answer to prayer be a wonderful gift to give someone this Christmas?
As if to say, "Merry Christmas! God hears your cry. He sent me to help you, because He loves you THAT MUCH!"
Help someone un-wrap God's answer to their need. Be His hands and feet.
If you are personally in need right now, I pray God brings someone into your life to answer your prayer. I pray one day you can respond in gratitude to our loving God by giving away the love He has extended to you through the hands of another—maybe even a stranger.
But who knows? That stranger may one day be your brother or sister in Christ for all eternity. Wouldn't that be something?!
QUESTIONS & ACTIONS
Listen to this song in a quiet place. Let the lyric wash over you, "I called. You answered. And You came to my rescue."  *
How is God asking You to respond today?
¹Elwell, W.A., & Beitzel, B.J. (1988). In Baker Encyclopedia of the Bible. Grand Rapids, MI: Baker Book House.
*Hillsong United has beautiful worship music. Support the ministry by purchasing their music and attending their worship "concerts". My husband and I have seen them live. It was one of the most beautiful performances. Lots of young people with hands lifted high in worship to God. Awesome!