Because I can't stand to leave a work unfinished, I feel compelled to step through the remaining verses in Psalm 107. We investigated all four prayer scenarios which demonstrated: a cry for help, God's deliverance, and a delighted response of gratitude from those whom God heard and answered.
We have witnessed God's heart to answer prayer—ours and others. We saw His answers don't always look like we expect. Deliverance ordered a different way than was delivered, but good because God is good. We saw God brings hope when we witness His hand at work. Hope happens when bondage is broken and He sets us free.  We investigated what eyes of faith can do and how viewing God through them creates a chain reaction of answered prayer. Lastly, we looked at how disobedience causes consequences, but the Lord hears our humble cries for help. Through humility, prayer, and praise—a cycle of a submitted heart to our Savior—we are led on wisdom's path.
We explored much. Yet, ten verses remained which feels a bit like reading an entire book, but not finishing the final chapter. We have to know how it ends. Often, moral of the story revealed in those last precious pages.
After all, the psalm is a complete body of work. We should consider it in its entirety. The Bible is not happenstance. Order and inclusion tell us truths too.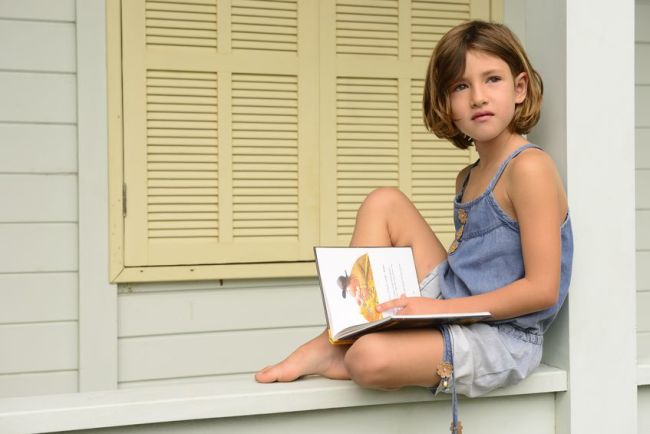 So for one last week, let's see what wisdom God desires to teach us through Psalm 107. He's given us a strong foundation. What else might He have to say here?
Whoever is wise, let him heed these things and consider the great love of the LORD.—Psalm 107:43 NIV
Yes, God wanted us to consider all of these things a little while longer. Let His love linger. It's Love that won't leave things unfinished, whether it's leading us through this psalm we are called to heed, or whether it is you and I He will not leave unfinished. Because far more important than my desire to finish what is started, is God's! He brings all His plans to full completion. That means He finishes His good work in us too.
God is the one who began this good work in you, and I am certain that he won't stop before it is complete on the day that Christ Jesus returns.—Philippians 1:6 CEV
Exploration of truth God's good work we must finish. I'm certain He has more refining to do. He won't stop and we don't want Him to, because we want to be ready for His return. He finishes. So must we.
He turned rivers into a desert, flowing springs into thirsty ground, and fruitful land into a salt waste, because of the wickedness of those who lived there.—Psalm 107:33-34 NIV
There is much wickedness in the world. Sometimes, I want to look away. It feels daunting to consider danger that lurks. Watch the news, even for an evening, and receive an onslaught of evils we could encounter. Registered sex offenders a stone's throw away one sign that even in suburbia we should be wary of wickedness. I hate it. Wickedness is waste. But we shouldn't worry. God hates wickedness too. He silences injustice (Job 5:16).
We see proof in verses 33 and 34 God does not treat wickedness lightly.
If there's no water, there's no life. God has the power to dry up rivers. He turned land that was good into a salt waste. He did so, because He can't stand for wickedness.
Imagine a lush, green farm field with flourishing crops. Year after year, a bountiful harvest brought forth. Then, wickedness enters and the land is turned into a salt waste.
Of course, I think of Lot's wife. She turned back longingly, desiring to see Sodom in spite of all its wickedness. She didn't want to leave her old lifestyle behind.  She had become accustomed to that society's evil ways. She chose to see past wickedness to enjoy prestige. She was a woman of influence in that city. She had means, so I'm sure she had "friends". Even if they were wicked and didn't have her best interest in mind, Lot's wife deemed them worthy of one last look. She wanted to be a part of that society. It was familiar, even fashionable, unless one was following God. Lot didn't look over his shoulder. Her daughters didn't glance back. Only she couldn't leave her desire for sin behind. (see Genesis 19)
The price she paid for her sin? She was turned to a pillar of salt. God knew she longed for sinful desires more than she would ever long for Him.
God sent angels to rescue Lot's wife (Genesis 19:1). She chose to look back longingly at the society consumed with lust, regardless of whether they had to satisfy their sexual desires by seizing it from Lot's houseguests.
This wasn't one sex offender. This was several. It was the entire society. Verse four of Genesis 19 says, "all the men from every part of the city of Sodom surrounded the house." All. From every part of the city. Imagine living in a society of sex offenders who thought they could seize whatever they wanted—even if it were a person for their sexual pleasure.
Lot's wife looked over her shoulder for that.
God knows the heart. Lot's wife's was hard. It had to be to look over her shoulder toward Sodom.
God knows our hearts as well.
But Jesus said to them, "You are the ones who justify yourselves in men's eyes, but God knows your hearts. For what is highly prized among men is utterly detestable in God's sight.—Luke 16:15 NET
This was Jesus' rebuke to the Pharisees, because they desired what the world had to offer them more than God (in this instance, money). In fact, the Pharisees had just finished ridiculing God before Jesus set them straight (Luke 16:14). Not only did they not desire God, they disrespected Him!
Now I'm sure none of us wants to rub elbows with a sex offender, but what about someone who sins against God? Would we hang out with them? I'm not talking about witnessing to someone. I'm talking about knowingly wanting to be a part of something God would deem wicked and sinful.
I'm not going to interject my thoughts on what it is that God deems wicked and sinful. I'll let the Holy Spirit identify that for each of us.
It might help us to look at a few synonyms for the Hebrew word translated wickedness in verse 34:
Grievous
Harmful
Displeasing
Selfish¹
… to name a few
What about walking in grey areas when God has told us to walk in the light?
God is clear: an action or thought is either sin, or it is not.
Remember, that which men highly prize God may find utterly detestable. If it's wicked, you can take it to the bank God counts it detestable.
How do we measure what is wicked in the world against what God thinks when His ways are not our ways?
We seek God's wisdom like we've been doing in His Word. We listen to the voice of the Holy Spirit. If He tells us not to turn back, DON'T!
Turn to Him instead.
Look what repentance and following God brings.
He turned the desert into pools of water and the parched ground into flowing springs; there he brought the hungry to live, and they founded a city where they could settle. They sowed fields and planted vineyards that yielded a fruitful harvest; he blessed them, and their numbers greatly increased, and he did not let their herds diminish.—Psalm 107:35-38 NIV
Look at the blessing God brought! God refreshed Israel. He restored them. Their fields were full and so were their vineyards. God provided. Not only did He provide. God replenished their supply. He didn't let their herds diminish. The number didn't decrease.
Think about that for a minute.
Israel would have eaten from their herd. Yet, the number in their herd did not diminish. They ate meat along with their vegetables from the harvest. They had wine with their dinner. There was no lack. He took a people who had been famished and gave them an ever-flowing supply to meet their needs. A fruitful harvest suggests God didn't simply meet their needs, but supplied them in abundance.
We see Israel's number grew greatly. God's blessing specifically called out.
When Israel turned to God in prayer, He turned their situation around. Not just a little bit.
If you've ever been thirsty, how refreshing does a glass of water taste?
I can recall some long runs I've been on where I continually thanked God for water's refreshment.
When we become dehydrated, everything becomes painful. Muscles cramp, mind grows foggy, and we can lose our balance. Dehydration is actually dangerous. We need water to survive in the natural and the spiritual. 
God desires to water us well.
Sometimes, we need to become a little parched to see His heart for us. We can take Him and His living water for granted. That's what the Israelites did. All the blessings God bestowed upon them forgotten. Maybe they lived in a society like ours, one that demands ongoing blessing as evidence of God.
When really, Scripture says, take up your cross. That means as Christ followers our lives won't be perfect. We've all been called to difficult things. We've all experienced difficulty. The difference as a Christ follower: we have His grace to walk through the problem.
If we don't keep that in mind, we can risk becoming prideful and self-sufficient. Wait on God? Why? I'll figure it out.
Don't wander the trackless waste of thinking our way is best. It's not! Our way doesn't know right from left. That doesn't mean God can't bring us wisdom. It just means we can't disconnect from our source of wisdom—Him.
I'd rather make every effort to remain humbly submitted to God than fall from prideful self-reliance.
Then their number decreased, and they were humbled by oppression, calamity, and sorrow; he who pours contempt on nobles made them wander in a trackless waste.—Psalm 107:39-40 NIV
Israel was on a vicious cycle. Follow God and receive His blessing. Stop following God and be on the receiving end of His discipline. Like any good parent who hands out a curfew for her child's protection, God gives us boundaries too.
Remember, His desire is to give us a fruitful field, not a trackless waste. Don't fall for that trap! It is one Satan sets. Don't step into the enemy's plan. Follow the one God has set before you.
But he lifted the needy out of their affliction and increased their families like flocks. The upright see and rejoice, but all the wicked shut their mouths.—Psalm 107:41-42 NIV
Satan surely is wicked. Let's shut his mouth by surrendering ourselves to a loving God. Let's see God's sovereignty and rejoice! His governance guides us to fruitful harvest.
Just as Israel had a pattern (us too), we see another pattern here—God's cycle of mercy. No wonder we should thank Him. We never get what we deserve. We get far, far better. In His wisdom, from His all-knowing vantage point, He gifts us with His mercy. Yet, He balances mercy with justice, for otherwise there would be complete anarchy.
Mercy detached from justice grows unmerciful. C.S. Lewis
God doesn't only have us to care for. He has a whole world full of people. We want justice when it's someone else harming the world, but what about when it's us? Sometimes God's most merciful gifts come packaged to us in the form of justice. When we learn what we have done wrong, not for right or wrong's sake but because our sin harms us and others, that is God's mercy. He teaches us kindness. He teaches us compassion. Without a consequence, sadly, we might not always care. We have a sinful nature. In God's mercy, He wants us to leave it behind. He wants us to repent and walk a different way than the worlds' way. Don't look back. He wants us to walk in His great love and consider His ways. His mercy makes our way possible.
Whoever is wise, let him heed these things and consider the great love of the LORD.—Psalm 107:43 NIV
The moral of the story is God's mercy makes the way for our repentant hearts. He gives us what we don't deserve—His mercy, so we know it's safe to turn from our sin and turn to Him. He is our loving Father and He is more than fair to us at every turn.
QUESTIONS & ACTIONS
How do you resolve the issue of justice and mercy in your mind? How can one be had without the other?
How can you grow your trust in God's goodness to accept His discipline?
Prayerfully ask God if there is anything He wants you to turn from and repent to Him.
How is repentance a wise choice to help you travel wisdom's path?
What blessings might be forfeited if you walk in your own understanding?
¹Thomas, R.L. (1998). New American Standard Hebrew-Aramaic and Greek Dictionaries: updated edition. Anaheim: Foundation Publications, Inc.