This is a bit unorthodox, but I'm going to ask you not to read this post before you have read the previously published piece (if you have not already done so). Click here to read "What Dream is God Brewing in you?" Answer the questions at the end, write down your responses.  Wait a week. Then come back to this post. I sense God wants to "sit with you" about this topic.
If you've already read the previous post, continue….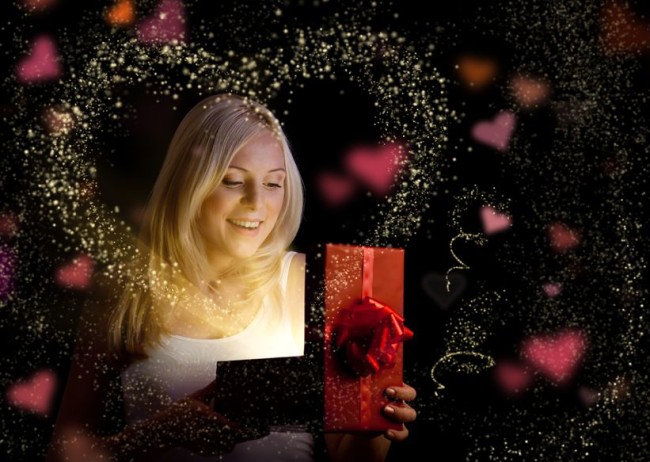 A group of friends gathered on New Year's Eve. We were asked to go around the table and each share one dream God was giving us for 2015. The question was asked a little differently than I'll pose here. I do hope you will participate. Pull up a chair and join my friends and me. You're welcome to gather around the table of believers daring to dream God-sized dreams. It's why I didn't want you to read this post prior to reading the previous one. (If you disregarded my request, please stop reading and go back to the original post. – I know. I know. I'm a rule breaker too! – I believe God wants to unfold a dream in your heart. Please do come back to this post in a week.)
So with all those bases covered, what is the dream God placed upon your heart? You may not have the full dream, but an idea, a knowing, a sensing that He is leading you somewhere. Wherever He has you and whatever He has revealed to you, make note of it, if you haven't done so already.
What has God shared with you so far? Say it out loud. Hearing it in our own voice makes it feel more real.
"The dream God has placed upon my heart is……."
It doesn't have to feel possible. Think big.
BIGGER.
"If I could do or be anything, it would be…"
"Let's try something different: let's say that for this day only, anything you dream will come out good—there's no way that you can fail. If that were true, what would you dream about?"¹
Interesting to think about, isn't it? If I couldn't fail, what would I do?
This was exciting to me. My friends sharing big ideas: requests for salvation, sobriety for loved ones, ministries launched, books written, music released, families restored, and so much more. All are the kind of dreams that can only be possible when God has a hand in making them come true.
When God puts a dream in our heart, there's a guarantee its purpose is beautiful. It is redemptive. It is powerful. And it is far, far bigger than any of us or our ability. But that doesn't mean it's impossible. What big dreams do mean is we need to be dependent upon our BIG GOD.
Do you want to know something else really awesome?
Even our biggest dreams do not compare to the dreams God has for us. I pray we do not let the words of Jeremiah 29:11 become too familiar so that we don't revel in their truth. I pray God gives each of us a fresh wave of knowing and believing this verse for ourselves.
"For I know the plans I have for you," declares the Lord, "plans to prosper you and not to harm you, plans to give you hope and a future."—Jeremiah 29:11 NIV
What I haven't shared thus far is one of the most powerful things that happened December 31st as the calendar ushered in another new year, and so too, did we. This group of prayer warriors and Jesus followers – certainly where two or more were gathered – lifted up a chorus, a prayerful refrain to the Lord.
As each person shared the big dream God had given them, our prayerful, united chorus was…
"Bigger Than That!"
The dream of salvation for loved ones long prayed for.
Bigger Than That!
The dream of sobriety for those we cherish.
Bigger Than That!
The dream for ministries yet to be launched.
Bigger Than That!
The dream for books to be written.
Bigger Than That!
The dream for music to be released.
Bigger Than That!
The dream for families restored.
Bigger Than That!
Your dream for ….
Bigger Than That!
I'm agreeing with you in prayer, my friend reading this, BIGGER THAN THAT!
Now to him who by his power within us is able to do far more than we ever dare to ask or imagine—to him be glory in the Church through Jesus Christ for ever and ever, amen!—Ephesians 3:20-21 Phillips (emphasis mine)
We don't dare to dream big enough dreams—for us, for our families, for our churches, for our communities, or for the world.
Why is that, when God so desperately wants us to? As the verse from Ephesians says, it's how God's glory is revealed.
When we dream those crazy, ridiculous dreams (or seemingly so) … and when God brings them to fruition, we can be guaranteed God's glory is going to be revealed! So if you're not in a place where you can dream a big dream for you and your sake, how about for God and His kingdom and His glory? That's some pretty good inspiration. Can you imagine how fulfilling a God-sized dream will feel? Remember, God is BIGGER THAN THAT. We can't imagine it! (But it's fun trying to.)
Will all dreams roll out exactly as we think? Certainly not. That's okay. We're growing in our relationship with God. We're learning to trust Him more and more. It's true if we don't try, we won't fail. But if we don't try, we won't succeed either. We'll live our lives in a tiny little box, the one that we feel comfortable in. If we don't dare to dream and believe God's promise in Jeremiah 29:11, we will live a life that feels boring, stale and doesn't challenge us. We'll live the type of life that doesn't inspire others to do great things for God. We'll live the type of like that doesn't inspire others to KNOW God. That is tragic!
Who should dream big dreams if not Christ-followers? Of course we should dream big dreams! We have God on our side!
God wants to bring triumph in and through each of us. I'm here to tell you, it's never too late to start. Your future? It starts today. If you want it to. We can do what we always do… or we can dare to do something different. God's not going to drop you. He's going to say, "That is awesome!" (Because He doesn't always speak in "thee's" and "thou's" *smile*)
God gave me a dream. It revolves around hope. Like a door, hope opens people to the possibility of Christ and what He has for them. Certainly, it's not a dream I would have dreamt on my own. It's from God. He continues to give it to me piece by piece.  These little notes, God nods, unfold to tell the whole story sometime in the future.
I had an idea of what this meant in January, but I didn't take the lid off the box and give God more breathing room. He's doing something bigger than I would have imagined. He heard our prayer last December 31st, friends gathered lifting up the refrain "Bigger Than That"!
He's teaching me His vision for this now, so I'm not at liberty to get into great detail. I'm excited. That's what dreams do for us. They ignite something in us that makes us feel alive, as if we might combust if we don't pursue them. I would combust if I couldn't journal and get my thoughts down on paper .
When God dreams for us, there is a guarantee that great things are going to happen. Let Him dream for you. Then stand back and be amazed, because following God on a God-sized mission most certainly assures there will be many great adventures ahead.
God dreams for you. His dreams are much bigger than ours ever would be. Dare to believe He can do more than you can imagine.
Let this song by Casting Crowns encourage you as you dare to dream God-sized dreams. "Dream for You"²
Lift off the lid, open up the box, and let the breath of God breathe what is possible when you dare to believe He can do more than you can imagine.  I can't wait to hear what God does in your life as you pursue His God-sized dream for you!
QUESTIONS & ACTIONS
Listen to the song by Casting Crowns, "Dream for You".²
Pray this prayer, "God, please give me a God-sized dream. Grow my belief that You can do immeasurably more than I can think or imagine. Show me who You are and what You have for me. Help me to dare to believe all you desire to do in and through me as we pursue the dreams You have for me. In Jesus' very precious name, amen!"
¹Stoltzfus, Tony. Coaching Questions: A Coach's Guide to Powerful Asking Skills. Virginia Beach, VA: Tony Stoltzfus, 2008. 54.
²"Casting Crowns – Dream for You (Official Lyric Video)." YouTube. Accessed March 11, 2015. https://www.youtube.com/watch?v=R8nsJZx8eWw.