When we talk about Noah and the legacy he left, most of us probably think of his obedience in the face of the unknown. He carried out the call upon his life, building an ark that could withstand wind and rain. Noah had no frame of reference for a flood, or the damage it could do. Yet, he was obedient when God asked him to prepare for what would come.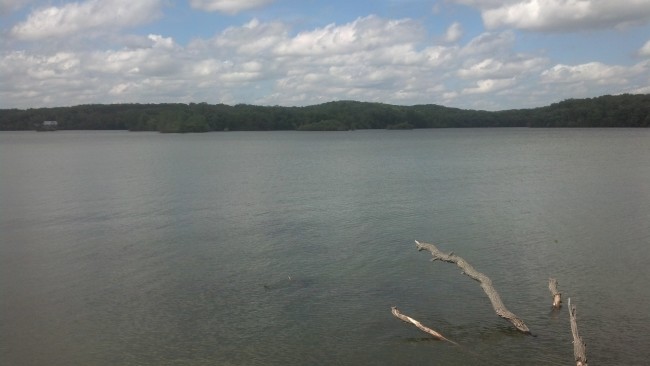 Wickedness infiltrated the world, and God needed to deliver his people before all mankind was infected. Waters rose. Devastation ensued as people and places permanently destroyed—except for Noah's family and the animals they were called to save.
Part of the inheritance Noah left is his legacy of faith. Had Noah not been obedient, no one would be talking about him today. Even though it made "no sense" to build an ark, Noah heard the voice of God and let God's voice guide his actions. He'd never heard of a flood, but he had heard of his Father. Even though Noah couldn't see the reason why, he knew what his Father wanted…and he did that.
We can become so familiar with the story we forget Noah had no frame of reference.  Noah didn't know how high the waters would rise or even that they could. Imagine God asking you to do something for which you have no frame of reference.
Maybe God's asking you to go on a foreign mission trip. You don't know the people. You don't know the language. You don't know why He's asking you to go. Would you go?
Maybe God's asking you to adopt a child (or another one). Would you do it? No questions asked? Because He said so?
Maybe God's asking you to leave everything that is familiar and do something completely different. Would you do it even if you didn't understand why?
Noah did.
The first thing we learn from Noah's legacy is there is always an important reason why God tells us to do something, even if we don't understand why.
Noah's family was delivered to safety in order to save the human race. Imagine what would have happened to those safely tucked away in the ark had Noah ignored God's call upon his life. Imagine what wouldn't have happened.  Would any of us be here? I don't know, but it makes one wonder. If we really contemplate it, our way of thinking about obedience in the face of the unknown might permanently change.  Don't gloss over the thought.
Obedience is for our own good.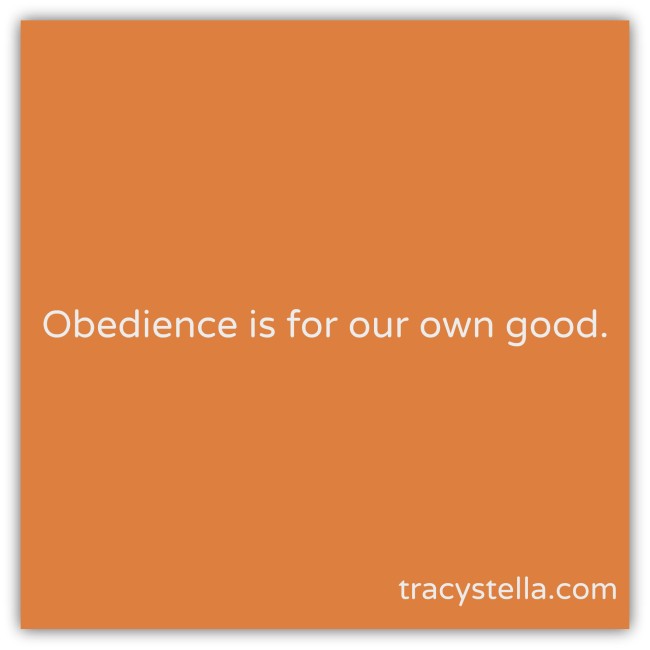 God's commands to us are for our own good and the good of others. God knows what's coming and He desires to save us from negative outcomes that could come our way if we don't follow His way.
By faith Noah, being divinely warned of things not yet seen, moved with godly fear, prepared an ark for the saving of his household, by which he condemned the world and became heir of the righteousness which is according to faith.—Hebrews 11:7 NKJV (emphasis mine)
Noah received a great inheritance. He became the heir of righteousness according to faith. Hang onto that thought. It will be important later.
How many of us would step forth in blind faith like Noah?
We'd like to think we would. But would we?
Some of us, perhaps. Some of us, perhaps not. Because we're human, it's hard.  More times than not, we want to know why. God, show me who, what, where, why, and even when. Then, we'll know what to do. We'll have great faith if we know we can't fall, that there won't be some misstep along the way.
(Clears throat.)
That's not how faith works!
Noah leaves us with a template to follow. Listen to God speak and then act, even if it doesn't make sense to others around you. If you have a relationship with God, you are one of His sheep and you hear His voice. Be assured. It's a promise.  Jesus says,
"I am the good shepherd, and I know My sheep, and am known by My own."—John 10:14 NKJV
The Good Shepherd guides us. We are His and He will help us.
The second thing we learn from Noah's legacy is godly fear is the source which helps us step out in faith.
 Looking back at Hebrews 11:7, the verse says "By faith Noah, … moved with godly fear." (emphasis mine)
Because of God's power and presence, Noah had godly fear of the Lord. He respected God and was filled with awe at God's majesty and might. Godly fear caused Noah to move forward. Noah didn't stand still. He stepped forth and invested himself in God's plan. That's what God wants us to do. He wants us to move. If we're not moving forward in the fear of the Lord, we're moving backward. God continually calls us to new places so that we will learn and grow—so too our faith.
Think about if we always walked the same path. Eventually, the grass would wear thin like a shirt washed threadbare. Too much travel along the same route creates a well-worn rut that we might never step out of to rise into the fullness of our calling.
To grow our faith, God desires us to forge new trails.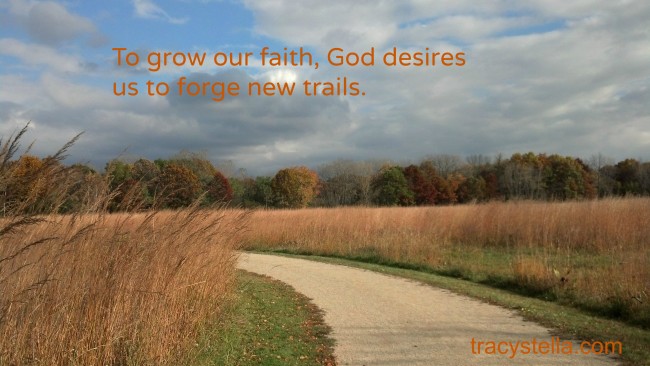 When we possess godly fear greater than the fear of our own potential failures, we'll step forth like Noah did. And look at what God can do in and through someone who is willing to listen to His promptings. If Noah can build an ark, what might God have you do? Great things can be done in and through you and me, because our God is great!
Why would we want to limit what God can do in and through us? Let your godly fear help you to grow into the fullness of what our Father has for you.
Lesson number three from Noah's legacy possesses a warning for us all. Just because we do great things for God today, doesn't mean we are immune to sin and its consequences tomorrow.
There's an unfortunate blemish upon Noah's legacy. His misstep shows us that even great men of God can make mistakes that leave a mark. Like a child who got spanked too hard, it can sting.
After God saved Noah and his sons from the flood, Noah became drunk from too much wine. Sadly, this man of godly character, who was full of godly fear, fell. Pretty hard.  To make matters worse, his sons saw him in his intoxicated state.
And Noah began to be a farmer, and he planted a vineyard. Then he drank of the wine and was drunk, and became uncovered in his tent. And Ham, the father of Canaan, saw the nakedness of his father, and told his two brothers outside.—Genesis 9:20-22 NKJV
Ham was hindered by his father's sin. Neither father nor son chose the right action or reaction. Ultimately, a curse was brought down upon Ham's son, Canaan. Noah sinned, so did Ham. He did not honor his father when he revealed Noah's sin to his siblings.
Noah's sin caused consequences that reached far, changing not only the present but future generations. Who knows what would have happened to Ham (and his son) had he not been put into the situation? Because he witnessed his father's sin, Ham was put in a position to stumble. And stumble he did.
One commentary said, "In the error of the father there reveals itself the character of the sons."¹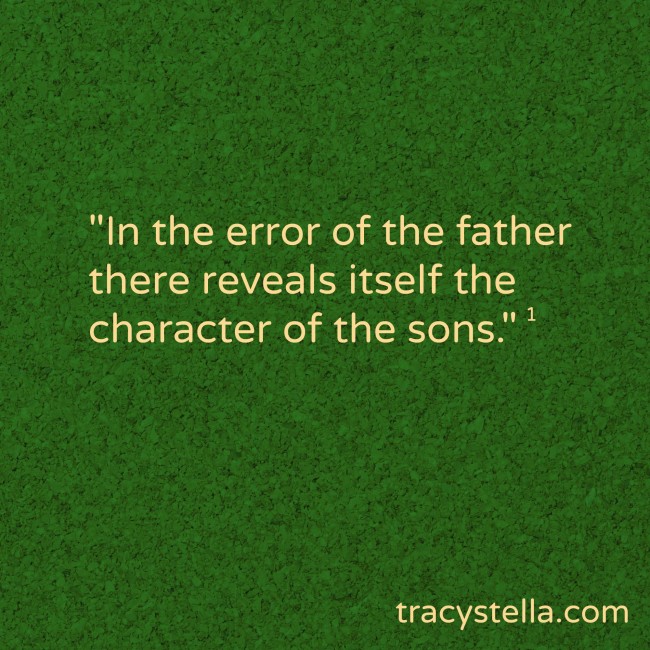 As parents, when we sin, our children see. Noah's children were adult children impacted by his actions. Our children don't stop witnessing what we do just because they've reached a certain age.  Dads and moms have great influence and we want to draw out the best in the character of our sons and daughters. To do so, we should help them by showing them Christ in us, not our sinful nature. We can learn from Noah's legacy and avoid sin, so our children don't stumble into it because of our actions.  Our actions aren't a guarantee our children won't struggle with sin, but it's our responsibility not to cause them to stumble into it.
We're all sinners in need of a Savior, but as long as we're connected to Christ as our source, we will minimize sin's negative impact to our children. God helps us walk on paths of righteousness, not because we are good … but because He is. God's grace helps us when sin wants to hinder.
A fourth and final lesson from Noah's legacy, even when we stumble we can't lose our righteousness.
Our right standing with God isn't because of us, it's because of Him. God himself makes us righteous. We are given right-standing, an eternal inheritance because we are saved by grace, not through works. We can't earn it.  Salvation and righteousness are gifts from God. His mercy and sacrifice on the cross covered all our sin: past, present, and future.
He knew we were sinners, and yet He saved us.
He knows we are sinners, and yet He saved us.
He knows we will be sinners, and yet He saved us.
None of this knowledge means God condones our sin. What it means is, He knew we needed a Savior to cover our sin.
Neither does it mean He condemns us for our sin. It's why salvation is called Good News. We don't earn it; it's part of our inheritance if we are believers in Jesus Christ. His Word says,
There is therefore now no condemnation for those who are in Christ Jesus.—Romans 8:1 ESV
No. None. As written in Paul's words, the former persecutor of Christians. Murder among his sins, yet he was not condemned. As believers, nor are we.
Noah didn't forfeit his legacy of faith because of his sin. Most of you probably are well aware that the book of Hebrews is in the New Testament, while the story of Noah is in the Old Testament (the book of Genesis). In God's great mercy, He didn't strip Noah of his legacy of faith. Even before there was the atoning sacrifice of Christ Jesus in New Testament times, God saw it in His mercy to etch Noah and his faith in the great hall of faith (Hebrews 11).
Noah retained his status as heir to righteousness according to faith. It's part of Noah's inheritance. God didn't snatch it away because of Noah's sin. God could have, but He chose not to.
You and I as believers after the death and resurrection of Christ Jesus, have truth that we can hold onto.
For it is by believing in your heart that you are made right with God, and it is by openly declaring your faith that you are saved.—Romans 10:10 NLT
God wants us to wear robes of righteousness. It's not complicated to be a man or woman of faith, in good standing with God. It starts by surrender to Christ. When we say "yes" to Him, we say yes to an eternal inheritance He desires to give us. The gift of salvation God gives washes us clean from our sin. We could never do enough right to earn righteousness.
God calls us to believe in our heart.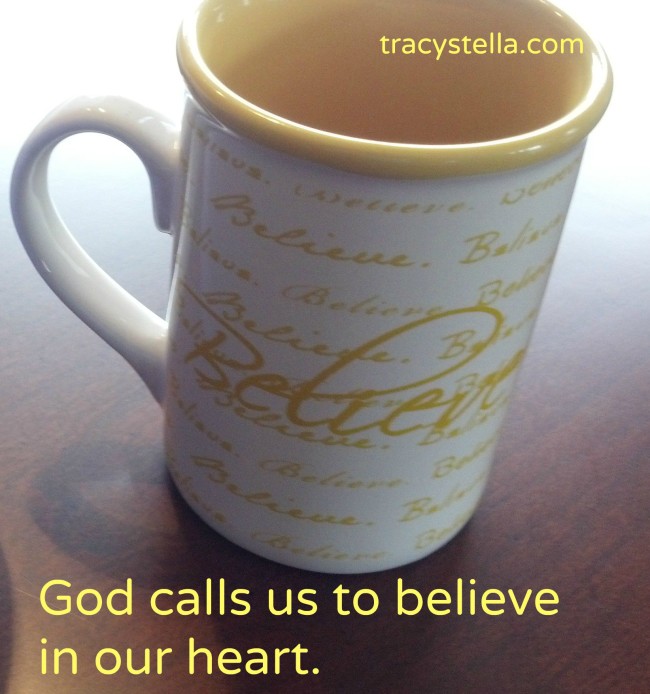 When we believe, nothing is ever the same. I've seen it first-hand, maybe you have too.  The things I used to beat myself up about, I don't have to anymore. Once we surrender, we are free in a way we did not know was possible. The chains drop. Bondage breaks. Healing takes place. Children of God rise—all from that simple action.
Believe in our heart.
Do you want to be right with God?
If you have accepted Christ as your Lord and Savior (believed in your heart), know that you already ARE right with God. Stop allowing the enemy to condemn you and step forth my brothers and sisters in Christ. God has great things for you to do! I'd love to hear how God is working in your life.
If you have not accepted Christ and you want to get right with God, it's not difficult. Believe in your heart. The One who created it knows what's in it. Tell Him you believe from the bottom of your heart. Surrender to Him. You won't be sorry. He died to save you. That's Someone you can trust!
Believe. There is freedom in surrender.  God sings over you (Zephaniah 3:17).  Here's a beautiful song by Kari Jobe that captures those sentiments. "Singing Over Me"²
How can you apply these four lessons from Noah's legacy to your own life?
QUESTIONS & ACTIONS
What is God asking you to obey Him with today? What negative consequences might occur if you choose to disobey God? What ways could God bless you through your obedience?
How does God want you to grow in your understanding of fear of the Lord as it applies to your faith? Prayerfully, list 3 ways.
While God forgives us our sins, there are consequences. How can you leave a legacy that minimizes sin's impact on your children and grandchildren?
Do you really believe all you have to do to gain right standing with God is to believe in your heart? If so, take time to thank God for his free gift. If not, prayerfully ask God to help you with your unbelief.
About the author: Tracy Stella is a Christ-follower on the journey of life, seeking to see God and His will for her fulfilled on this great adventure. She feels compelled to share the story of God's hand in her life with the hope that readers will search for and see God at work in their own lives. Jesus writes the greatest story of all. It's called Redemption for those who are willing to surrender to His love and leading.  I pray God continues to write a glorious story in each of your lives. Amen.

If you found this helpful or inspiring, consider sharing it with others. Thank you for reading and God bless!
¹Lange, J.P., Schaff, P., Lewis, T., & Gosman, A. (2008). A commentary on the Holy Scriptures: Genesis. Bellingham, WA: Logos Bible Software
²Jobe, Kari. Singing Over Me. "Kari Jobe." CD. Integrity Media, Gateway Create Publishing. 2009