Life. It's not without its challenges. What challenges has the ability to change us. Trials forge character. Suffering helps us see our own sin and moves us to repentance. Behavior changed because we have seen wisdom in changing our ways.  Who we are not who we were, and we welcome the change. We know there's more to come, because transformation takes time.
There's someone in our midst who doesn't welcome our change. We have an enemy—Satan. He wants to destroy us. Deceive us. Deny us the ability to fulfill our destiny. He's alarmed when he sees us take authority over our lives and walk in freedom.  The enemy knows once we walk in freedom's upright fashion, we're going to take ground for ourselves, our families, churches, and communities.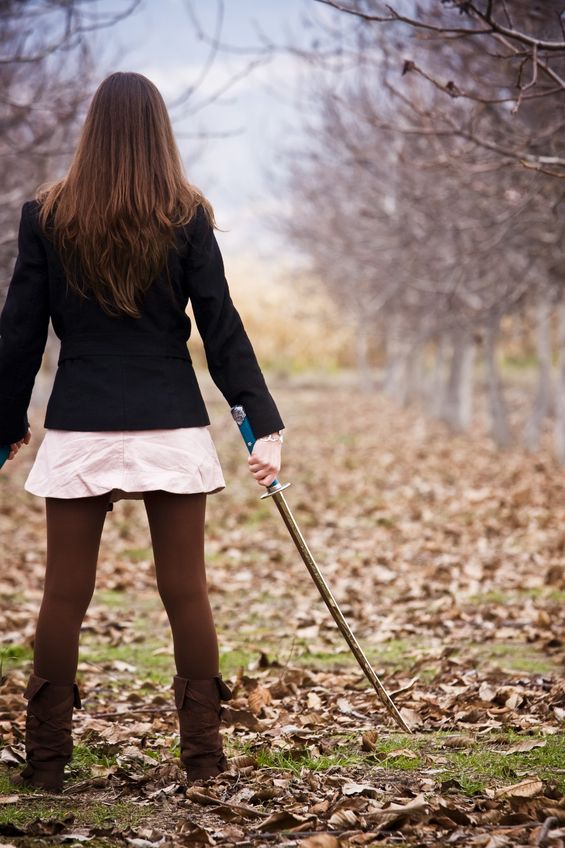 We have the ability to terrify the enemy when we help point others to the hope we have in Christ. The One who set us free and will do the same for those we pray for, walk alongside, love well, and share all the wonderful work God has done in our hearts. The Master Craftsman, Christ Jesus, is about to get a lot more glory from His handiwork.
Do we think for one moment the enemy is going to stand back and let that happen without a fight? Absolutely not! We have to be on guard. Take authority. Keep taking it some more. Don't be moved. Don't be pushed back. Stand firm on the strong foundation of Christ.
We need eyes wide open to the enemy's tactics. If Satan can't tempt us into sin, he'll try another way. We need to be wise to his schemes, even as we remember every truth in God's Word that protects us and sets us free. Across its pages we learn how to wage war well. It's where God guides us to an understanding of whose we are and what we possess.
Authority. If we are believers in Christ Jesus, we have it! The enemy wants us to forget. Our Father says,
My dear, don't forget who you are. Don't fall for Satan's schemes.  I am right here. I am right here with you. I will never leave you nor forsake you. I have shown you everything you need to know to fight back. If you forget, open My truth to Ephesians 6. Remember how words used to be your weapon of choice to protect yourself? I've given you something unbelievably more powerful to arm yourself with – My holy Word that holds immeasurable power. You will not be deceived. You know exactly what to do. You recognize My voice. Keep reading My Word where I've left you wisdom and weaponry. Rest assured, you will continue to recognize the sound of My voice.
I do pray you know the sound of God's voice. A relationship with Jesus is the only way we're really protected. This may seem harsh, but if we're not choosing to follow Jesus, we are choosing to follow Satan.
By not choosing God, I chose to give Satan free reign to do whatever he wanted in my life before I was a believer. The problem? (Lots of them actually.) But one thing rises to the surface. … I didn't even know I was following Satan. He's sneaky. He's not obvious in how he tries to hold us back. But believe me, he does try to limit who we might become.
Even now, if I let my guard down, the enemy tries. The longer we walk with God and the more we are in His Word, the easier it is to recognize the whispers of the enemy that try to warp our thinking and lead us astray. He tries to do everything in his power to disarm our effectiveness for Christ.
It's our job not to let him. It's our job to hear his lies and dismiss them. Immediately. We can't entertain them. Satan is after our minds and hearts. That is why it's so important we guard them.
and the peace of God, which surpasses all understanding, will guard your hearts and minds through Christ Jesus.—Philippians 4:7 NKJV
Thankfully, we're not on our own standing guard against an enemy who wants to ruin our peaceful calm and inhibit our effectiveness for Christ. God's peace helps guard our hearts and minds. His peace helps us hear words that aren't rational and dismiss them.
When the enemy tries to grip us in fears' grasp, it's actually a sign of his desperation and how much he fears who we've become. It's a powerful indication he's worried God will do amazing works through us. When Satan tries to make you feel fear, think of it as a mirror actually reflecting his own!
Recently, the enemy tried to ratchet up fear in my life. He will twist truth however he believes it will render us ineffective. If he can snatch an hour, a day, any interval of time, he's happy. Sure, he'd love complete annihilation. If not that, he'll attempt to steal time little by little as we wade in worry.
Fortunately, God has grown my understanding in how to fight back. The enemy kept trying to derail me. And I kept pulling out truth. Quick intervals. Bursts as I fought back. Grateful not a lot of time lost, but the enemy did his best to try to snatch my peace.
My precious puppy, Enoch, had two surgical procedures scheduled. He's a small dog, so there is always risk when going under anesthesia. But more times than not (a lot more times than not), everything goes well in the vet's office. They neuter dogs all the time. Hernia repairs not as routine, but not uncommon either. See? Nothing to worry about.
Before you get the wrong impression, most people would NOT describe me as a worry wart. Not at all. But what the enemy knows is there have been experiences that have led me to a place where I might naturally have concern. That's what he does. He takes a wound or two and tries to twist truth like a knife to make us feel fear.
Thankfully, I'm wise to his tactics much more often these days. FEAR DENIED! No longer open hunting season to my heart and mind. I'm residing in God's peace that teaches me how to hear the enemy's voice. After all, we need peace and quiet to think straight—especially when the enemy is shooting fear's arrows our way.
Arrow #1: A well-intentioned person felt compelled to share with me the risk factors for small dogs undergoing surgical procedures. I was already well aware. The enemy wanted to use an innocent person's voice to be sure and hammer fear home. "Pound. Enoch could be here today and gone tomorrow."
You see, there was a foundation of truth the enemy could build upon to make fear feel more reasonable. Make no mistake. He wanted me to feel fear. The enemy was doing what he could to make me believe Enoch would die. He wanted me to worry until furrows were buried deep on my brow.
Arrow #2: Reminders. Lots of reminders crept in about our sweet Stewart whom we lost not quite a year ago. My little shadow, he followed me everywhere. I realized how much so when the house got too quiet. A routine vet visit for shots, and suddenly our little loved one was lost to us. Satan's whispers, "See? That was routine. Look what happened. Sure, Enoch's visit is routine. But look what could happen." Salt poured into recent wounds stings. "Pound. Take that. Hope it takes you down", said the enemy.
Arrow #3: More reminders. Another loved one lost. Babs. Gone. I didn't get to say good-bye. A vet visit long ago that went very wrong. She was a cute-as-can-be Lhasa Apso. Well behaved. She listened like nobody's business (except for her army crawl attempts to sneak into the neighbor's yard). She loved playing with cats and eating french fries, although not necessarily in that order. She went for surgery and never came home. We lost her. The enemy always made me feel guilty for taking her to the vet, for believing his promise she'd be fine.  "Pound. Surgery doesn't always end well. Remember, what that felt like to lose Little One? Remember the pain? That could happen again."
Each time the enemy tried to hammer fear home about losing Enoch, I couldn't let him. I had to deny fear access to my mind.
How?
IT IS WRITTEN
I remind myself the power those three words possess. The enemy tries to pierce me? I will pierce him back with these words: IT IS WRITTEN.
Jesus Himself used them against Satan. Seems to me those are three power-packed words I should incorporate into my vocabulary. IT IS WRITTEN. *
Those words, and a lot of prayer each and every time the enemy tried to bury me in fear, were highly effective in thwarting the enemy's attempts. He was not authorized to have a field day disturbing my sense of peace.  Not anymore. The peace I stand in too hard fought.
The key is not to entertain the enemy's antics for even a moment. As soon as we recognize his attempt to lure us into his lair of fear, we are to fight back.
In my case, I took great pleasure reminding him…
"IT IS WRITTEN… the peace of God which surpasses all understanding will guard MY heart and mind through Christ Jesus!" (Philippians 4:7)
Imagine me saying that with all manner of emphasis. Perhaps on a soap box, stomping my feet because I was stomping mad at the enemy.
POUND! TAKE THAT! IT IS WRITTEN! POUND! POUND! POUND!
You see? If the enemy pierces me (or tries to), I want him to know I'm going to fight back. Pound. Pound Pound.
IT IS WRITTEN!
It is written. Realize the power of those words. Remind the enemy of your authority in Christ Jesus.
Little Enoch is now safely nestled at home where my husband and I need to keep him from licking his wounds so they can heal.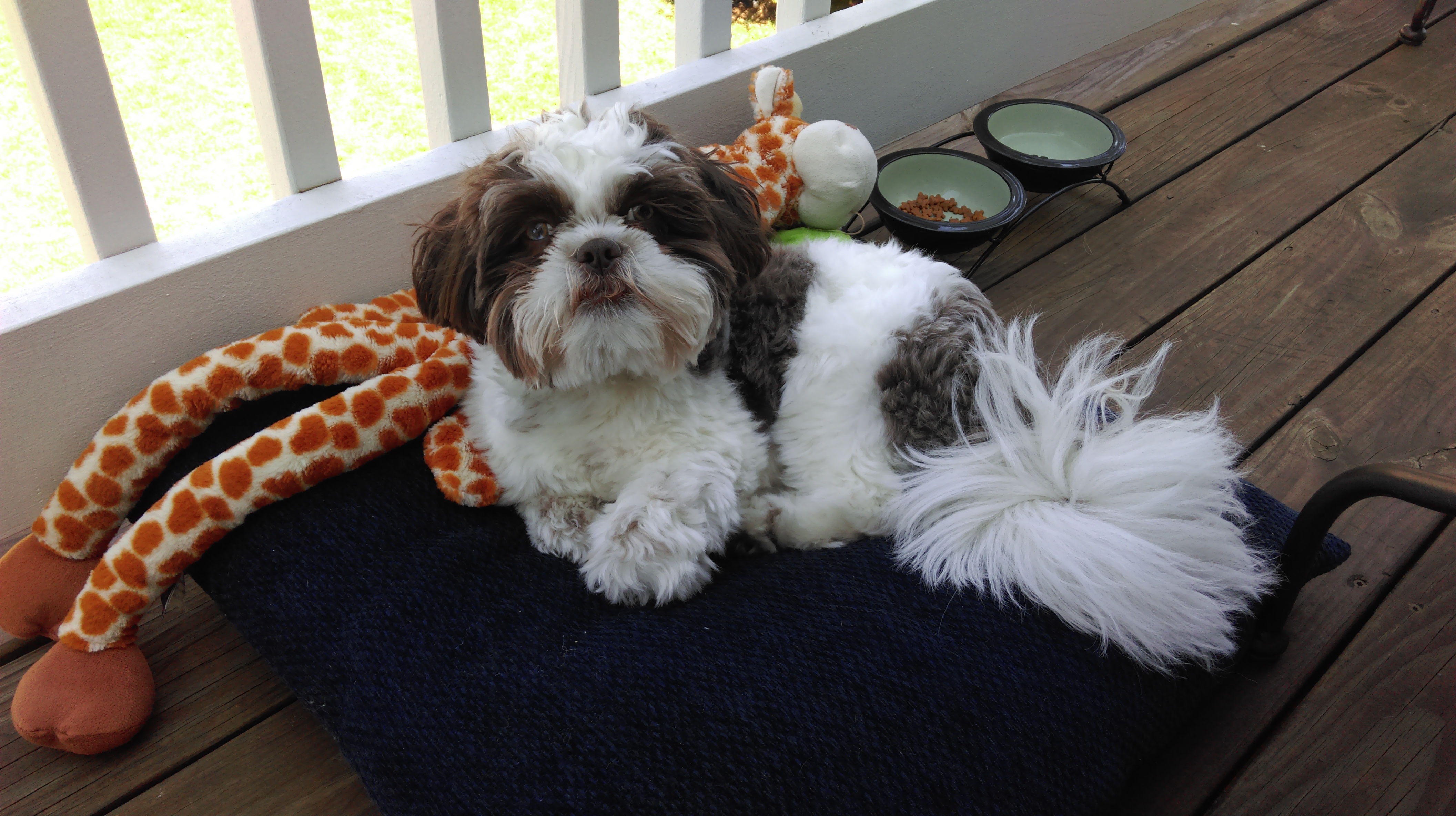 There is someone whose wounds I hope are still throbbing as he licks them and slithers back to where he came from. I hope he remembers whenever he looks my way and thinks better of messing with me or those I love. Because God has given me full authority, I'm sure enough going to use it.
Whatever you are going through, find the Scripture that speaks truth to you and accompany it with "it is written". If all else fails, speak the words "it is written". They'll be sure to remind the enemy of the time when he wasn't the least bit successful. When he's up against Jesus, the enemy never wins. Not even once!
It is written. And it ends well for all of us who call ourselves believers. You better believe it! It is written.
*See Luke Chapter 4 to read the exchange between Jesus and Satan. Explore how Jesus pierced the enemy with the sword of the spirit which is God's Word, as He reminded the enemy what God's Word says. Also, see Ephesians 6 for the importance of wielding the sword of the Spirit (God's Word).
QUESTIONS & ACTIONS
How has the enemy tried to use fear to inhibit your effectiveness for Christ
Have you ever thought of peace as a weapon to guard your heart and mind? How can that truth help motivate you to walk in peace?
What practical tools will help you maintain peace so that your heart and mind is protected?
Consider reading the exchange between Jesus and Satan in Luke Chapter 4. What truth is God revealing to you which will help arm you against the enemy?
Consider reading Ephesians 6. How will these truths equip you to effectively fight spiritual battles? Which one do you feel God wants to grow your understanding of today? How is he calling you to grow it?
About the author: Tracy Stella is a Christ-follower on the journey of life, seeking to see God and His will for her fulfilled on this great adventure. She is a certified Christian Life Coach at Summit Steps Coaching and has a heart for helping God's daughters step into their destiny. She feels compelled to share the story of God's hand in her own life with the hope that readers will search for and see God at work in their own. Jesus writes the greatest story of all. It's called Redemption for those who are willing to surrender to His love and leading.  Her prayer for readers is God continues to write a glorious story in each of your lives. Amen.
If you found this helpful or inspiring (or maybe a little challenging), consider sharing it with others. Thank you for reading and God bless!