Today's Monday's Marinate we delve into David's raw emotions.  As we explore his feelings, we see some of the tragic consequences of his disobedience and disregard of God's instruction.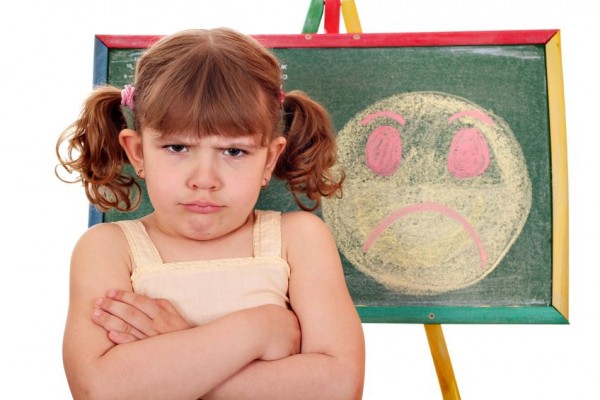 1 Chronicles 13:9-11a
When they came to the threshing floor of Kidon, Uzzah reached out his hand to steady the ark, because the oxen stumbled.  The LORD'S anger burned against Uzzah, and he struck him down because he had put his hand on the ark.  So he died there before God.  Then David was angry because the LORD'S wrath had broken out against Uzzah.
You may recall we took a glimpse at this situation in "Say It Like You Mean It" .  Let's refresh our memory and go deeper with these verses.
David was angry with God!
David quickly went from a time of celebration to a time of shock and horror.  The preceding verses share a scene of celebration with music and dancing (see 1 Chronicles 13:1-8).  They went from a joyous occasion to David's friend Uzzah getting struck down.  I wonder how confused David was in that moment.
We learn in later verses that David was also afraid of God and handed over the ark of God to Obed-Edom.   (See 1 Chronicles 13:12-14)  Fear and anger are emotions that are like close cousins.  Where we see one, we often see the other.
In fear David had gladly handed over the ark of God to Obed-Edom.  Let's face it.  If we had witnessed this same incident, we likely would be afraid as well.
By handing over the ark of God, David was in effect saying, "If something bad is going to happen to my friends or me, I don't want you around God."  What David didn't realize at the time was that he played a role in his friend's death.
The ark of God wasn't just some trinket; it was where God's Presence resided in Old Testament times.   When David gave the ark of God away, he gave God away!  And in the process, David handed over the blessing of God's Presence to Obed-Edom's family.
This all seems very frightening, but there is more to this story left for us in Scripture.
What we don't know from just reading these verses is that God had given specific instruction on how to transport and handle the ark of God.  They had been careless and, in turn, disobedient to God's instruction.  Only the Levites were supposed to carry the ark of God (see 1 Chronicles 15:2).  The ark of God was holy and Uzzah had not been consecrated, among other instructions from God that were completely disregarded.
David was the leader of the Israelites.  He clearly had learned his lesson when we later see him giving specific instructions to the Levites that they consecrate themselves (see verse 14)  and carry the ark of God "as Moses had commanded in accordance with the word of the LORD" (see verse 15).
They were well aware of what needed to be done since the time of Moses!  God gave very specific instructions to Moses, which in turn Moses shared with the Israelites.  Look at the Book of Numbers, for example.  See all the very specific, sometimes tedious, instruction left for Israel by God.  God makes his expectations of Israel and us VERY clear.
How many of us have turned our back on God in anger?  Possibly, we get mad at God because He doesn't answer us the way we think He should.  That was the case with me.
Before I knew Jesus, I went through a time of extreme anger at God.  I had been seeking to learn more about God, because I had found myself in a desperate situation.   I began to attend church and participated in a Bible study, which was a huge step for me at the time.
I wanted to try to save my first marriage, and I didn't know how.  Thus, I was initially open to God.   I thought by going to church God would somehow, figuratively speaking, kiss away the problem and make everything all better in that marriage.
When things started to get worse, rather than improve, I was furious with God.  I can't get into the specifics, but the escalation of problems was like a chain reaction that ends in a cataclysmic explosion.  After that, I wanted nothing to do with God.  I thought, "If this is all you have for me, well I don't want anything to do with you."  That decision led me into a deeper, darker pit.
Once I turned my back on God, I lost all chance of saving my first marriage.  Because I didn't stand in God's Presence, I missed His blessing of restoration and reconciliation that I am now confident would have been His heart's desire for me in that marriage.  God is very much "for" intact marriages; He will lavish His love and grace upon them.  We can ask God for His help and obey His voice when He gives us instructions on how to keep our marriages healthy and intact or repair them if necessary.
I stubbornly disobeyed anything God would have wanted for me or that marriage.  I felt I should have been rewarded for coming to church.  Instead, I felt like I was in a WWF smack-down match.
What I didn't realize at the time is that we have an enemy.  I blamed God for the demise of my first marriage, not realizing Satan plays a role in ripping marriages (and other relationships) apart.  Satan wasn't going to just roll over and play dead so I could "play church".  I also blamed God for the downfall of that marriage rather than taking responsibility for my own actions.   My disobedience and sin played a role in the death of my first marriage.
Most of you know this, but I am remarried now to a wonderful husband who loves God and loves me.  I mention that because I have been given another chance.  God is full of so much mercy.  If we mess up and we genuinely repent, asking for his forgiveness, he mercifully will forgive us.  He didn't have to, but God has extremely blessed me in my second marriage.  I'm grateful for second – probably countless – chances God has given me.
I'm not sure what other blessings I missed due to my stubborn disobedience as I turned my back on God.  I know I went through a lot of pain I would have rather avoided!  I didn't have the Presence of God like I am so very blessed with today.  God was always there, but I didn't know Him or feel Him close by like I do now when something bad happens.  God's Presence IS the best blessing.
I imagine David might have lost blessings too.  Certainly, his careless disobedience played a role in the death of his friend.  What we do know for certain is Obed-Edom's family was blessed when they were in possession of the ark of God, because God's Presence dwelled with their household (see 1 Chronicles 13:14).  We'll be looking at that next week.
Missed opportunities can be minimized.   We don't have to miss them like David did or I did in my first marriage.  We prevent missed opportunities when we stay in the Presence of God, are obedient to his instruction, and bring any feelings of anger or fear to Him for healing.
QUESTONS:
1.  Have you ever been angry with God?
If so, what situation caused your anger & how did God (or can God) help you resolve it?
2.  Ask God if you have any unresolved issues of anger with Him.
3.  If you are currently in a situation that brings you to a place of anger, what action  can you take to move to a place of peace?
4.  What will you miss due to fear, anger, or disobedience?
What reconciliations might not take place?  What restoration might not happen?  What blessings might you lose?