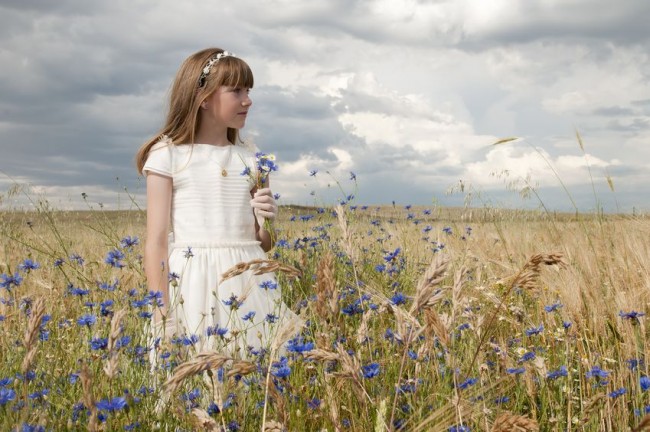 Today's Wednesday's What-Not we forge ahead in our exploration of the fourth definition of NEW.
New Definition #4: fresh or unused *
On Monday we looked at the importance of a sabbatical, a time set aside to recharge emotionally and spiritually.  God's best for us includes a time set aside to rest from the busy-busy flurry of our daily lives.  A sabbatical helps us feel new and improved as we rest in the refreshment God desires for each of us.
There's another element in the definition of fresh that deserves exploration in conjunction with our over-arching theme of NEW.  As reminder, here's the definition of fresh:
Merriam-Webster defines fresh as having its original qualities unimpaired as full of or renewed in vigor:  REFRESHED.  Not stale, sour, or decayed.  Not warn or crumpled.  Free from taint:  PURE.  Newly or just come or arrived.**
We'll be centering upon the theme of these words:   Free from taint:  PURE.  Newly or just come or arrived.
Let's look to Scripture and see what the Apostle, Paul, has to say along the lines of purity.
For he chose us in him before the creation of the world to be holy and blameless in his sight.  In love he predestined us for adoption to sonship through Jesus Christ, in accordance with his pleasure and will—Ephesians 1:4-5 NIV
In Christ Jesus, we are BLAMELESS.  
How's that for free from taint and PURE?!
I so often can relate to the Apostle Paul.  It is by God's grace that I can say," I am no longer who I once was."  Paul was a wretched sinner whom Jesus plucked from the path of death and destruction (see 1 Timothy 1:13-15).
Similarly, Jesus plucked me by the seat of my pants and set me on His firm foundation where Christ Jesus is the corner stone.
If you sit from the vantage point I have:  a whole menu of sin options to select from which God has redeemed in my life, the truth that God says we are blameless can leave me one incredulous woman!
Even if you are not a particularly "wretched sinner" like Paul or I, we all sin and fall short of the glory of God (see Romans 3:23).  All.
If we say that we have no sin [refusing to admit we are sinners], we delude and lead ourselves astray, and the Truth [which the Gospel presents] is not in us [does not dwell in our hearts].—1 John 1:8 AMP
Why am I making such a big deal about this?
Because I once deluded myself.  Amazingly, I thought I didn't sin all that much (not enough to need a Savior).  I was deceived.  I thought overall I was a nice person and never really was too concerned about my actions, how they affected me, and how they affected others.  I went about my merry little life thinking all was well.
When the truth hit me, it was enough to leave me incredulous.  Are you kidding me?  How did you NOT consider yourself a sinner?  Again, let's pull out the menu and look at the choices you made.  Yikes!  Through the delusion that I was free from sin, I was lead very astray just as 1 John 1:8 states.
One sinful mistake led to another, led to another.  Before I knew it, I found myself pretty far down a path I didn't set out to journey upon.  Little by little I was led astray.  As I looked back I wondered, "How did I get here?"  Deception will do that to us.
God's mercy intervenes as He saves us from our sin.
I once was lost and now I'm found.  That is cups and cups and cups full of God's mercy!
I am grateful that I know without Christ, I can't get through one day of my life without sinning.  Not one.  None of us can.  That's why the Gospel is such an amazing gift.
The more of God's love and kindness I have received, the more I have been led to repentance (see Romans 2:4).  I want to live a life worthy of what God already says about me, that I'm blameless.  Remember our God is
—the God who gives life to the dead and calls those things that are not as though they were.—Romans 4:17b
God's plan is beautiful.  He has spoken those words over us through His Holy Scriptures.   As He calls us blameless, we desire to live up to our calling.
Even when I mess up, I am blameless through the blood of Jesus Christ.  He says so.
The Good News of the Gospel says:   if we ask God to lead our life and forgive our sin, He freely forgives us.  We are instantly made blameless as righteous children of Jesus Christ.
Whatever wrong we have done in life instantly made pure, holy, righteous, blameless.  The only action required of us is surrender.  Jesus already did the rest by dying on the cross and shedding his blood as a sacrifice for our sin.  This is the good news of THE Good News.
Let's go back to our primary Scripture for today.
For he chose us in him before the creation of the world to be holy and blameless in his sight.  In love he predestined us for adoption to sonship through Jesus Christ, in accordance with his pleasure and will—Ephesians 1:4-5 NIV
We've established that it is a good gift God gives us as He says we are holy, blameless – PURE.
Let's look at a couple of other insights from Scripture that should leave us incredulous.
He chose us.  Not only did He choose us.  He chose us — before the creation of the world.
God chose us BEFORE the creation of the world.
God didn't wait to choose us until we got ourselves together.  No.  That would be the human way of choosing someone.  People might say, "Get yourself together and then you can be included."
Thankfully, that is not how God works.  He says, "I choose you.  Right here.  Right now." 
God knew He wanted us as His children before we were created.  Before anyone knew us (including our parents), God already knew us.  He knew where He was going to set us on His eternal timeline.   He knew how He was going to fashion us.
Psalm 139:16 says, (God's) eyes saw my unformed body; all the days ordained for me were written in your book before one of them came to be. (Added for clarification)
He knows our story:  beginning, middle, and end.  He knows what it will take to save us so that we have an eternal ending with Him.
God chose us for this time, for this place, and for His kingdom purposes.
God chose us as His children.
God desires nothing greater than for each of us to join Him as His adopted children.
Not only does God choose us, it is His pleasure and will that we become His children for all of eternity.
In God's love, He predestined – determined ahead of time –we would become His righteous sons and daughters.
Will we be like Abraham, one of the father's of faith who was counted righteous BECAUSE of His faith in God?  (See Romans 4:3)
Yet he did not waver through unbelief regarding the promise of God, but was strengthened in his faith and gave glory to God, being fully persuaded that God had power to do what he had promised?—Romans 4:20-21 NIV (Emphasis Added)
Will we be fully persuaded to believe God's promises that we are made blameless and pure in Him?
Maybe you have accepted Jesus as your Savior a long time ago and yet you continue to have difficulty leaving guilt behind.
Maybe you haven't fully been able to internalize that YOU ARE BLAMELESS.
I get it.  It's mind boggling.  But it's the truth.  If God's Word says it, we need to believe it.  Not only do we need to believe it, my friends, we need to live it.  We need to live in the full knowledge of the gift we have been given.  When we do?  People want that!  People want freedom:  freedom from sin, freedom from judgment, freedom from pain and suffering.  There is so much at stake (oh, if you could see me and my hands flailing emphatically as I stopped typing to generate emphasis through hand motions)!   In the name of Jesus, I pray any baggage of guilt is dropped right here, right now, as Jesus liberates you from that bondage.
This righteousness from God comes through faith in Jesus Christ to all who believe.  There is no difference, for all have sinned and fall short of the glory of God, and are justified freely by his grace through the redemption that came by Christ Jesus.—Romans 3:22-24 NIV
Maybe you don't know Jesus yet, or you've been "visiting" Him, checking Him out to see if there is any truth to what people say about Him.
I have a challenge.  Open your heart to Jesus.
I have never felt more loved than when I finally broke enough to give up control of my life and let Him in.  What do you have to lose?  If I'm wrong, nothing happens.  But if there's any truth to what I'm saying, you will feel His love too.  You will feel what true forgiveness feels like.  You will feel like you have been chosen, because you have been!  I pray you know the love of Jesus in your heart.
Having a relationship with Jesus is not a perfect life, but it is a precious one.
If you are ready to take that journey and would like to commit your life to Jesus Christ, pray this prayer:
Jesus, Please forgive me for all my sin and become the leader of my life.  Guide me into Your wisdom and truth as You reveal Yourself to me.  Thank You for Your free gift of forgiveness, even if I don't feel worthy.  Thank You that You say otherwise.  I am forgiven.  I am redeemed.  I am saved.  Thank You, Jesus, for choosing me as your precious child even before the creation of the world.  In Jesus' name, Amen.
QUESTONS & ACTIONS
How do you feel about the truth that you were chosen before the creation of the world?
Why do you think God chose to set you in this time and place?
What is God asking you to do?
What step(s) of obedience can you take?  Does He want you to open your heart?  Does He want you to believe His truth?  Does He want you to leave bondage of guilt behind?
Whatever it is, I pray that His grace will be sufficient for you to carry out whatever it is He is calling you to do.
* http://dictionary.reference.com/browse/new?s=t, accessed 01-21-2014
** Merriam-Webster, I. (2003). Merriam-Webster's collegiate dictionary. Springfield, MA: Merriam-Webster, Inc.